Last season, the Missouri State Bears etched their name further into college baseball's radar adding more credentials to MSU's baseball resume.
"Its one of the best squads I've ever been around," head coach Keith Guttin said about the 2017 team after the season-ending loss to TCU.
The 2017 Bears advanced to their third Super Regional in school history, finishing with the best conference record in Missouri Valley Conference and Bears history, while knocking off rivals Mizzou and Arkansas in big games, the Bears then lost one series short of the College World Series.
The Bears lost to TCU, a team that advanced to the CWS semifinals, showing that MSU could've competed with anyone in the country.
Now it is time to focus on what is ahead.
The 2018 Bears baseball team is poised to have stars of its own, returning five starters from last year's run. Jeremy Eierman, Hunter Steinmetz and Dylan Coleman are highlighted returning stars from 2017 that want more.
"Those guys are kind of our leading commodity," Guttin said. "They are three guys that are coming back that are going to have to carry some load for us."
The trio played in the Cape Cod Summer League during the offseason. It's a league which consists of the best prospects in college baseball, and according to Guttin, it simply makes players better.
"We have been sending guys up there for 25 years," Guttin said. "Every guy that we have sent, whether its position player or pitcher, they come back and they are a different player, they are that much better."
Third team All-American Jake Fromson, who is also coming back next season, did not throw this summer to rest his arm after a school record 37 mound appearances in 2017.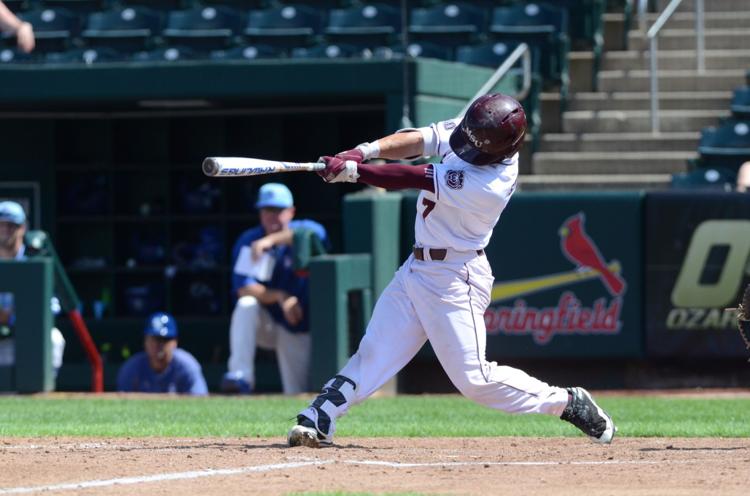 "There is no need for him to go out there and throw 50 innings for some summer program," Guttin said.
The Bears recruiting class consists of 12 new players from across the Midwest.
Junior College transfer LHP David Schwab posted a 2.56 ERA last year with Johnson County and has potential to be a factor.
Guttin compared Schwab's potential impact to the impact Doug Still left on the program as a newcomer before he was drafted by the Detroit Tigers.
"We feel like he will be an immediate contributor," Guttin said. "Not in the same vein, more or less as Still, Still was a starter and Schwab may be a reliever for us."
True freshman RHP Matt Russell, who was drafted this summer by the Los Angeles Angels, did not sign with the pro squad and will become a Bear. Guttin referred to him as someone who could help out a lot this season.
Sam Faith, a switch-hitting true freshman out of Nebraska, is someone Bears fans could see fill the third base role with the departure of Jake Burger.
The 2018 Bears will gather for the first time on the second day of school to meet with academic advisors, do physicals and meet with the trainers to start individualized workouts.
"Usually, by mid-September, we will have our full team workout and go to about mid-October," Guttin said.
In the meantime, time will tell of how the team grows together.
"I think every team is new and different," Guttin said. "You have to grow together; new parts and old parts mesh together, it takes some time to do that."