Following a tough year, including a fourth-place finish at the Missouri Valley Conference Championship, the Missouri State University men's golf team will rely on the experience of its upperclassmen for a better finish in the 2017-18 season.
"Expectations are always pretty high for us at the beginning of the upcoming years," head coach Neal Stafford said. "I think the guys are going to be pretty excited about 17-18. We've got a full team of returning players."
The men's golf roster will not feature any freshmen or newcomers. The Bears will enter the new year with an entire roster that has experience at the collegiate level, led by their upperclassmen of two seniors and four juniors.
There will be two seniors: John Fuchs and Brian Rogers.
"Both guys have played in the lineup quite a bit and should be able to provide some great leadership for us," Stafford said. "We also have a really strong junior class that has kind of led the way for us the last couple of years, even since arriving as freshmen.
"This is a roster that should be pretty comfortable with everything that we have coming, obviously the game can throw some new things at you. I think we have a pretty tough group going into this year."
This veteran roster will be key going into the new year filled with important new events on the schedule. Stafford said that he liked how the new schedule came together.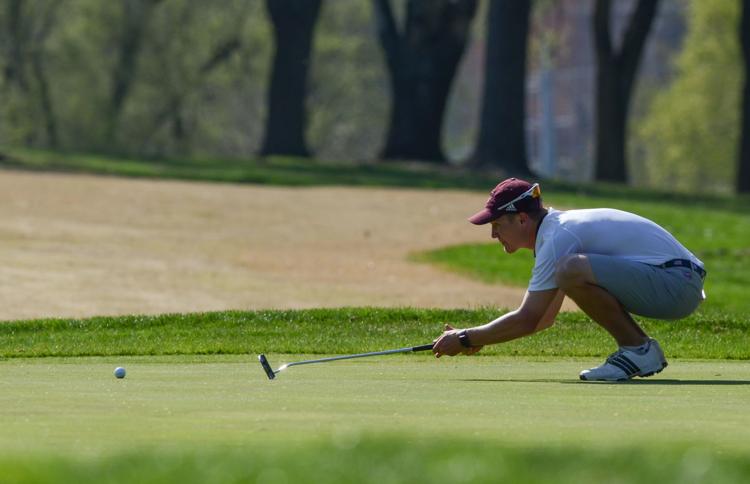 The men's golf team starts their season in Hattiesburg, Mississippi, at the Southern Mississippi Tournament, a new event for the Bears.
The team will play in five events in the fall. They will also participate in a couple of new events in the spring, and will return to some events that they typically play in each year.
One of these events is the Missouri Valley Conference Championship, which will be at Dalhousie Golf Club in Cape Girardeau. Stafford said this is a course that most of the team has played once or twice.
The Bears are hopeful this familiarity will help them in the MVC Championship, especially after a fourth place finish last year in Chicago.
"I think we were maybe a little disappointed overall in our finish," Stafford said. "The last few years we have 
had some really good regular seasons and have honestly not performed well at the conference tournament."
Stafford said the team needs to be more comfortable, and have better decision making, knowing what to expect as veteran golfers. He said the team needs to be mentally tough during the week of the MVC Championship, which is equivalent to the Bears' major.
After a tough year, the men's golf team will face new challenges and new events on their schedule. The Bears hope to have a better finish in the MVC Championship, with familiarity of the course and the experience found on their roster of upperclassmen.  
"I'm always optimistic for the upcoming year," Stafford said. "There will be some new challenges to face and a couple of new events and we're really looking forward to it."