I've always wanted to go to Nepal. Between the beauty of the mountains and the amazing range of spices and flavors, it is the number one spot on my travel bucket list. One way, I think, we as foodies — yes, you are a foodie too, don't deny it — can connect with culture is through food. 
When I was researching Nepali recipes, I came across Gwaramari, a traditional Nepalese breakfast bread that is usually served with a chutney or milk tea. In Newari, a local language, the name Gwaramari literally means a round bread, and as you will see that name is very appropriate, for this is truly a divine bread ball. 
What you'll need to make this exquisite breakfast food is: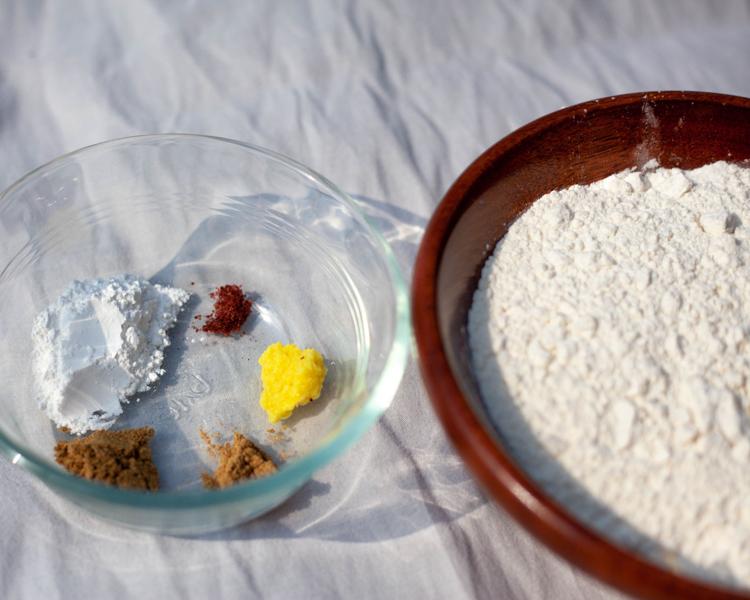 250g of flour
1 tsp baking powder
¼ tsp fresh ginger
¼ tsp garlic
¼ tsp cumin
¼ tsp ground coriander
¼ tsp ground sumac (optional)
250 mL water
Pinch of salt and pepper
Vegetable oil
To kick this recipe off, mix all of the dry ingredients in a mixing bowl and let the absolutely divine smells of the spices take your mind to its happy place. Seriously, the combination of spices has the most amazing smell I have ever experienced.
Flexing your one-handed mixing skills, whisk the water into the dry ingredients very slowly to keep the dry ingredients from clumping. Once the mixture is the consistency of a thick paste, cover it and let sit overnight in the fridge.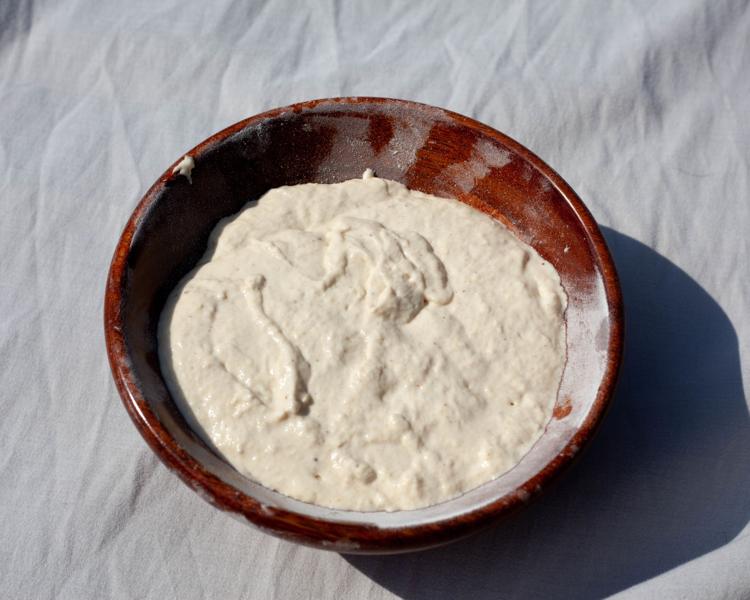 Now to the dreaded frying of the bread. Put the oil in a tall saucepan and add in about two inches of oil. Heat the oil to about 374 degrees Fahrenheit or 190 degrees Celsius. 
The tricky part is placing the dough into the oil. I used a small ladle to scoop a small amount of dough (for me about half a ladle) then pushed it into the oil with a teaspoon. DO NOT PUT LARGE AMOUNTS OF DOUGH INTO THE OIL. IT WILL LITERALLY EXPLODE, TRUST ME.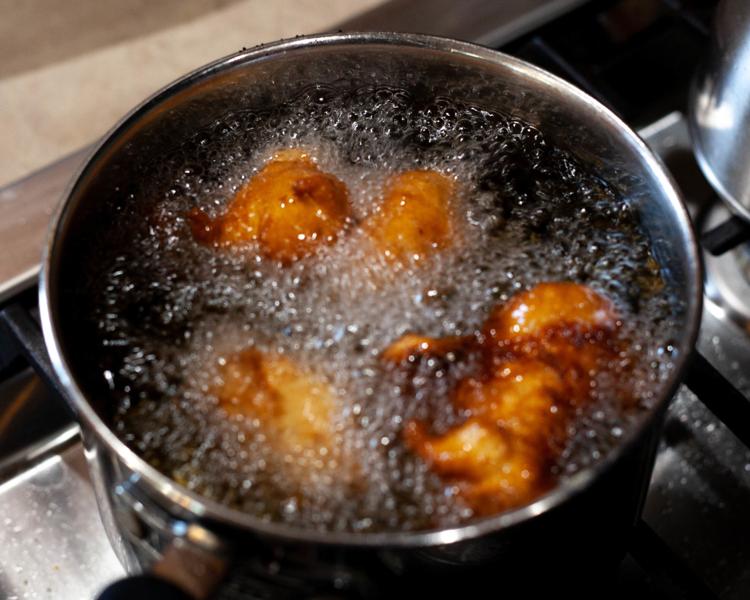 I swear to god, I am never doing fried foods again…
Pushing through the pain of hot oil splattering on your skin, once the Gwaramari is a golden brown, take it out of the oil. Let it cool for about five minutes.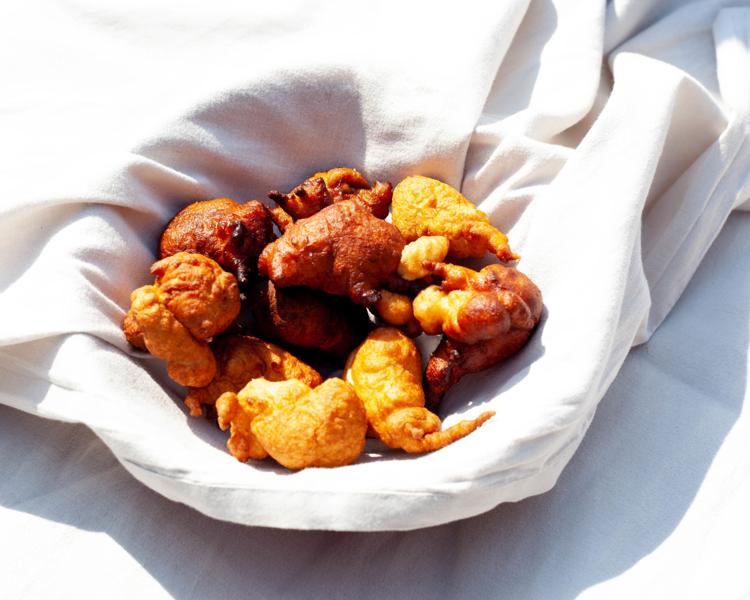 Serve these beautiful balls of doughy goodness with a fresh chutney, a sauce common in Indian cuisine, or a milk tea. I served it with a jasmine milk tea. From what I read, many people break the Gwaramari in half and use it to scoop the milk tea or chutney directly to their taste receptors.