I've been stuck at my parents' house during the summer due to COVID-19, only really going out to go to work and the occasional run to get coffee beans — whose inevitable brew flows through my veins. One way I've kept busy is helping my mom maintain the garden. We grow a lot of tomatoes, peppers, basil and other herbs. As I was picking basil to make the regular pesto, I thought about what to write about for this week's recipe and then I thought, "What if I put tomatoes in this?" Thus, here we are.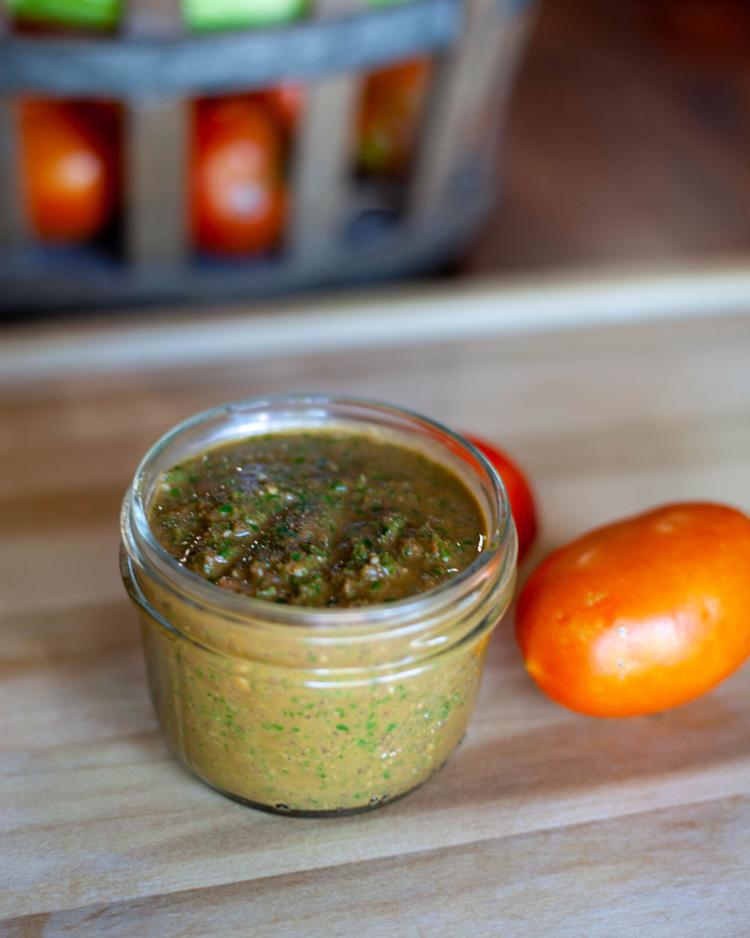 Ingredients:
2 Roma tomatoes
About 4 cups of whole leaf basil
¼ cup of olive oil
¼ cup of parmesan
Kosher salt / black pepper
2 tsp of garlic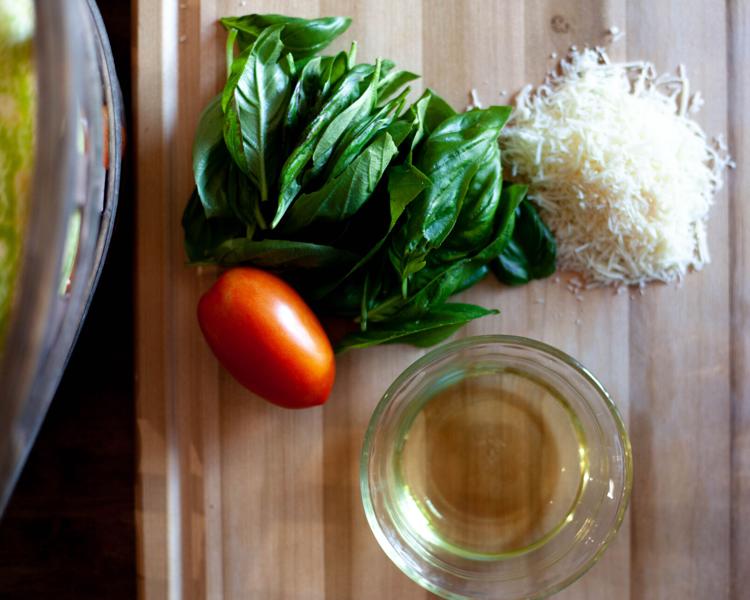 To get started, dice the tomatoes into medium chunks, then dump them and the basil into a food processor with the regular blades. Pulse together lightly, then add the olive oil, parmesan and garlic and pulse until it has a liquid consistency. Add kosher salt and black pepper to your taste preferences. 
Et voila, you have my garden tomato pesto. Obviously this works very well as a pasta sauce, but it also works as a nice topping for pork chops or chicken.