Ahhh ramen. We all know it. We love it. It's that food we college students supposedly, according to the stereotypes, eat all the time. I love ramen; like a lot. It is one of, if not my favorite food. Most people's exposure to ramen is the packaged noodles with flavor powder, but it gets so much better. So, in this article, I will give you my 10 minute ramen recipe and some tips on how to make your packaged ramen much better.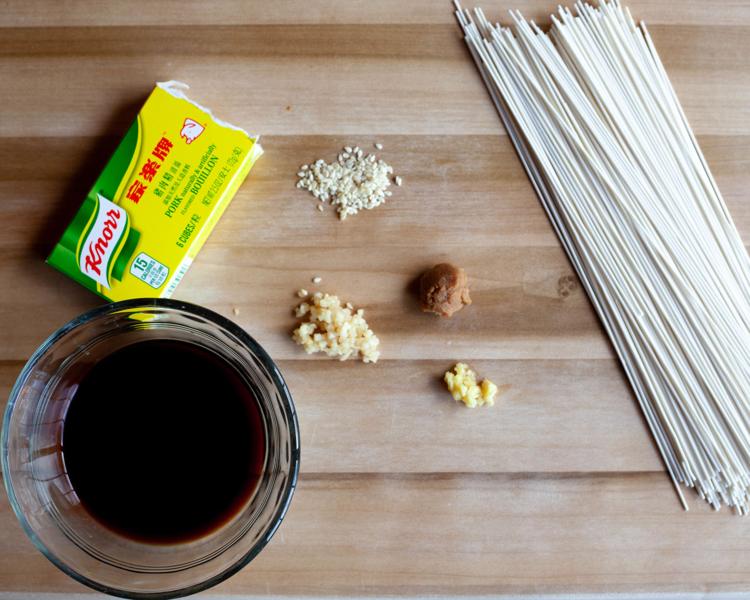 What you'll need:
3 cups of water
2 tablespoons soy sauce
Pork bouillon cube
1 teaspoon miso paste
½ teaspoon Ginger
1 teaspoon Garlic
Pinch of sesame seed
Lemon Juice
Udon or oriental style noodles
Dried shiitake mushrooms (optional)
Dried seaweed (optional)
Dried kelp (optional) 
To begin, heat the water in a saucepan. While this is heating up, mix the soy sauce, miso paste, ginger, garlic, sesame seeds and lemon juice in a small bowl. As the water comes to a boil, put the mixture into the water, along with the noodles and pork bouillon cube. 
Let the flavors mingle with each other while you rehydrate the shiitakes and kelp by soaking them in water for a few minutes and grill them with sesame seed oil. These are going to be your toppings for the ramen. 
Now to plate — the most important part of this whole affair — place as many noodles as desired into a bowl. Then, ladle the broth into the bowl until it leaves some of the noodles just above the broth. Add the shiitakes, kelp and seaweed on top.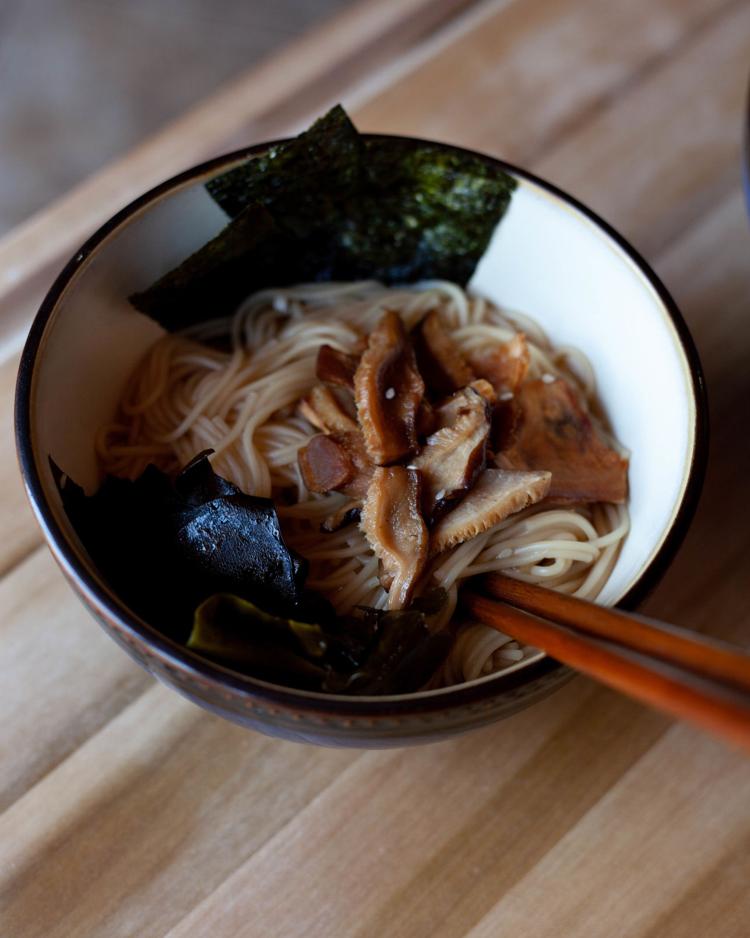 As promised, here are a few tips to make your packaged ramen more enjoyable: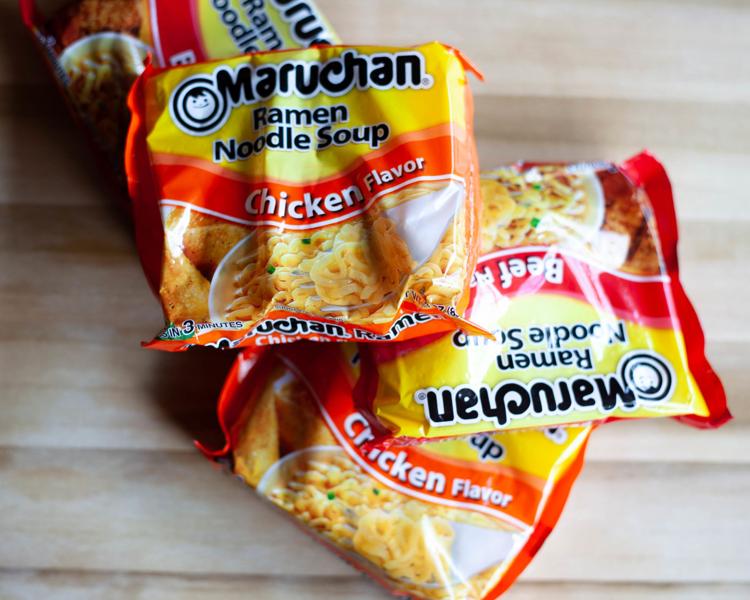 First, add seasoning. This is a basic tip but makes a world of difference. Adding some sesame seeds or soy sauce to your bowl or pot while cooking adds quite a bit of depth to the broth.
Second, add toppings. Toppings like mushrooms, seaweed or vegetables can add a great depth of flavor to the dish. If you take a walk through your local Asian grocery store, you can find a multitude of amazing toppings.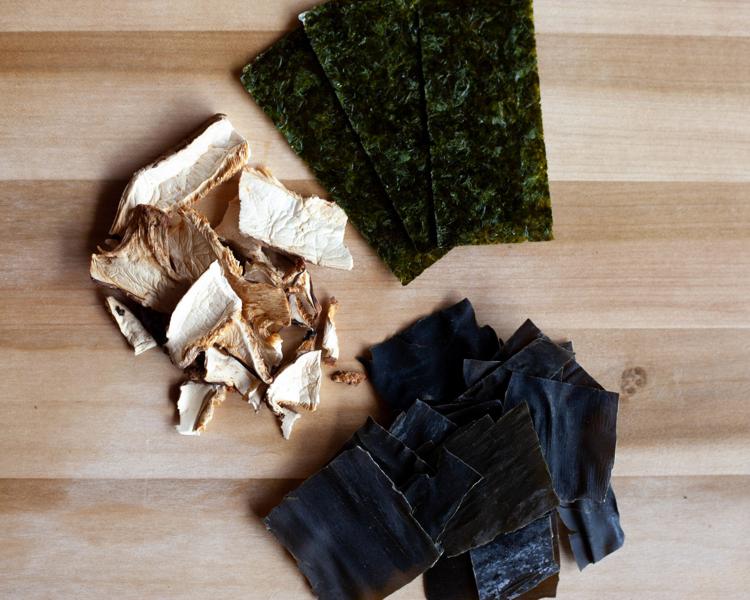 The final tip is to not use the crap you get at Walmart. Take a trip to that same Asian grocery store and get some of the more authentic packaged ramen. It's like a dollar; your broke college ass can afford that. 
After tasting all three varieties of ramen, the basic instant, the modified instant and the quick homemade, you can really taste the complex umami flavor in the homemade, compared to the slight taste in the modified instant ramen. The basic, packaged ramen is decent and will do in certain times but with easy add ons to this you might as well make it better.