A hiss and crackle of a vape mod and a beer can being set down on a wooden coffee table fill the empty silence as three young men squeeze onto a leather loveseat together. Soft giggles begin to bubble between them as another rip is taken from the mod.
This is Pear Bush, or at least three of the four members. These Springfield artists make up the creative collective that produces music, along with still and video art. While their work together began in 2018, their personal relationships go back longer.
Breaking into the scene
The quartet is made up of alternative rock artist Clover, drummer Phillip Clofil, alternative artist Carson Davis, who performs as Carley Sunn, and director, photographer, and promotional artist Micah Coss.
Clover and Clofil, who are brothers born two years apart, grew up with Coss, and with the addition of Davis in 2018, the quartet became complete. Their first project was the creation of the music video for Davis' "Take Me," which he wrote prior to meeting the brothers.
"I think I will always remember the first time Micah (played) us 'Take Me,'" Clover said. "I expected it to be absolute trash. And then (Micah) played it, and I remember sitting there through the entire song completely silent, and I was blown away. I was like, 'Holy sh*t, this does not sound like a local artist, let alone a local artist who actually wants anything to do with us.'"
Davis interrupted, "Let's be clear. I had not met you yet and you were the only people who were willing to play with me." The loveseat erupted with laughter.
2018 proved to be a busy year for the newly acquainted artists. The trio played together for the first time, then performed for live audiences — at house shows and then The Outland Complex in downtown Springfield.
Since the pandemic, the trio comes together each Tuesday evening in Clofil's basement to practice songs new and old. Previously, they practiced in a spare bedroom at Davis' but recently moved all of their equipment to one, larger location.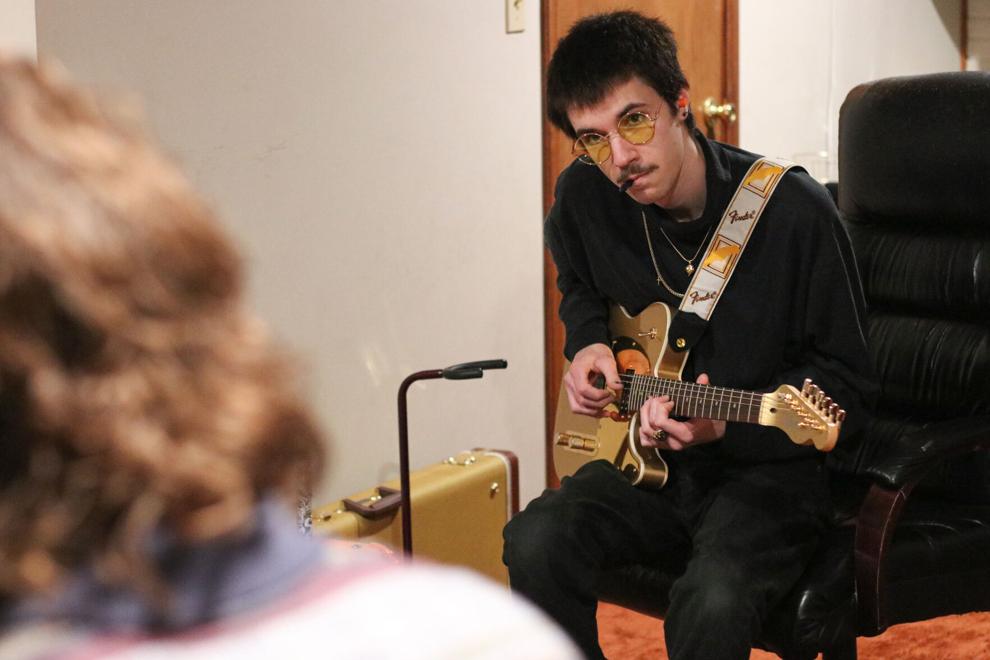 Pears grow on trees, not bushes
"Micah and I were sitting on my back porch and he said, 'We should call our creative friends something. What should we call it?' I threw out some really bad names and he said, 'Pear Bush?' And I said, 'Yeah, that'll work. Pear Bush, let's do that,'" Davis reminisced.
Coss said the collective was created as an inclusive group for artists with individual and overlapping interests.
The four all dabble in different areas of art. According to Coss, Phillip enjoys acting in the Pear Bush music videos and sometimes Davis takes the directing reins, while he may suggest some ideas for music.
"We had a lot of ideas for the art we wanted to create and put out there," Coss said. "It's hard enough to get known by yourself and direct attention to one person, but when everyone comes together and makes something big, it's a lot easier and more gratifying for everyone involved."
Together they are Pear Bush, but each brings unique talents and perspectives to the collective.
Clover
Clover, formerly known under the stage name Konrad Giallo, began releasing music four years ago. In 2020, he decided to not only rebrand his name but also his style.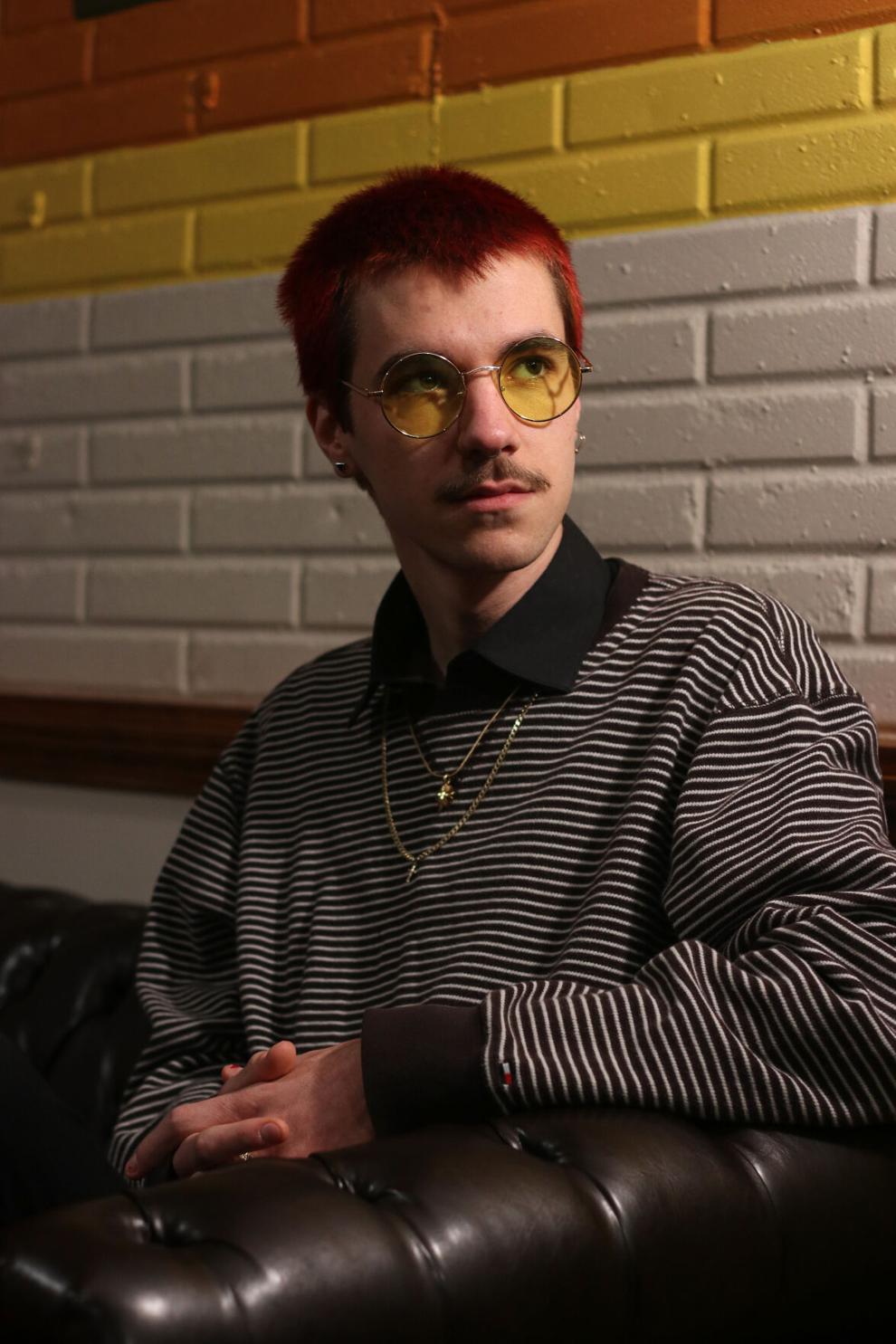 "I decided to rebrand to Clover because I wanted something that was a bit easier to spell and be a little bit more ambiguous because I felt a little constricted with what I set myself up for with Konrad Giallo," Clover said. "With the experience I got from Konrad Giallo, I wanted to be able to start fresh with all of the knowledge that I had, knowing what not to do and what worked better."
In January, Clover released "Andromeda," a three-track project. Although he released songs together in the past, Clover said there never was a continuous theme, which he wanted to try for his first release under the new name.
"This isn't an album, but it's not just a couple of singles that are released on the same thing," Clover said. "I want it to be its own thing … kick that last bit of Konrad Giallo to the curb …"
Before he could finish, Davis stepped in.
"Konrad Giallo will always be in your art," Davis said with a laugh.
"He will," Clover replied. "He just won't be as influential in my future releases. I want to take what that was and really just tweak the little things. We're not doing mixtapes style releases anymore. I want my releases to be solid."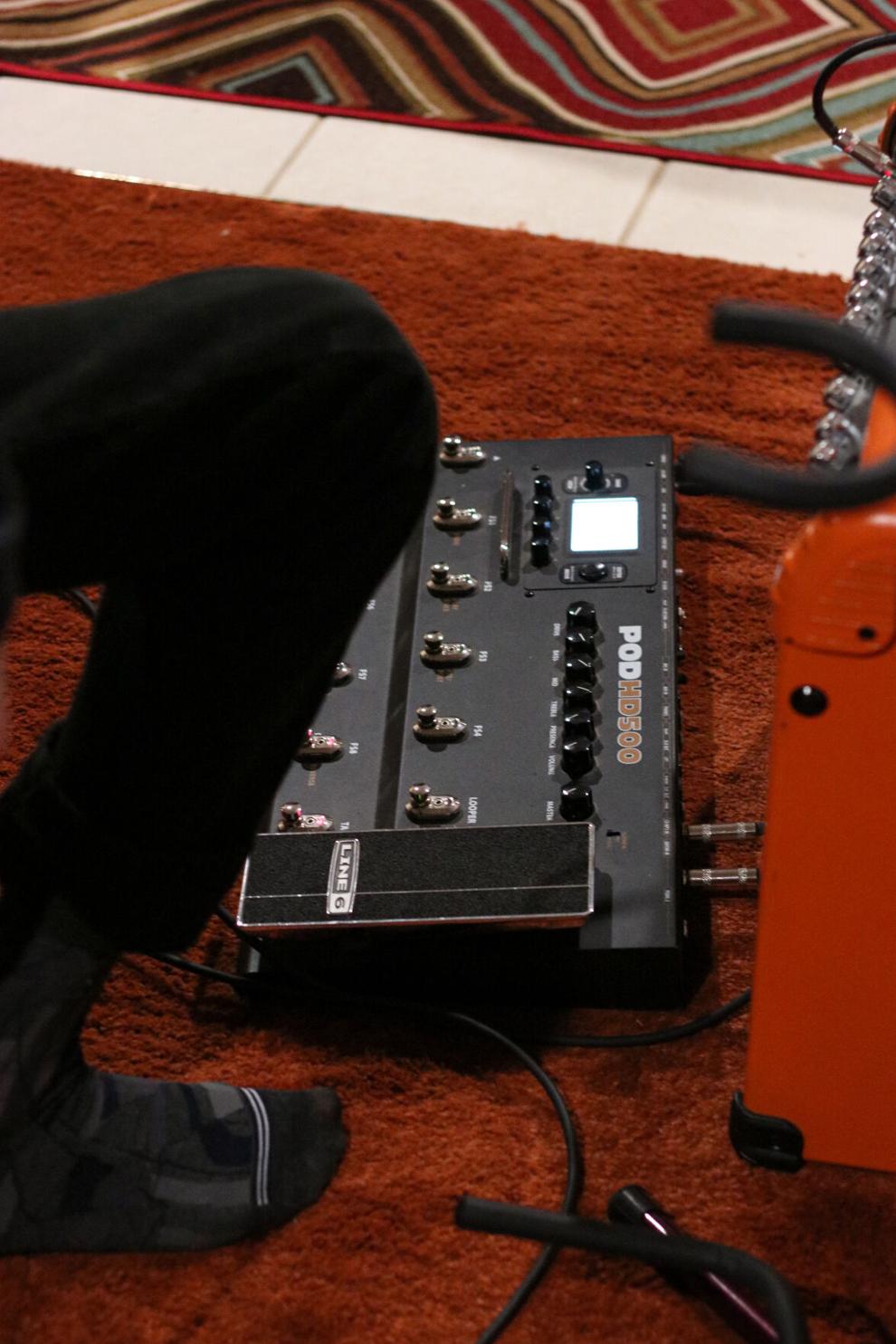 Listeners can find "Andromeda" — which should be listened to from start to finish in one setting, advised by Clover — on all streaming services.
Carley Sunn
Although Davis got his musical start in church bands, he said the music he creates now as an independent artist feels more honest.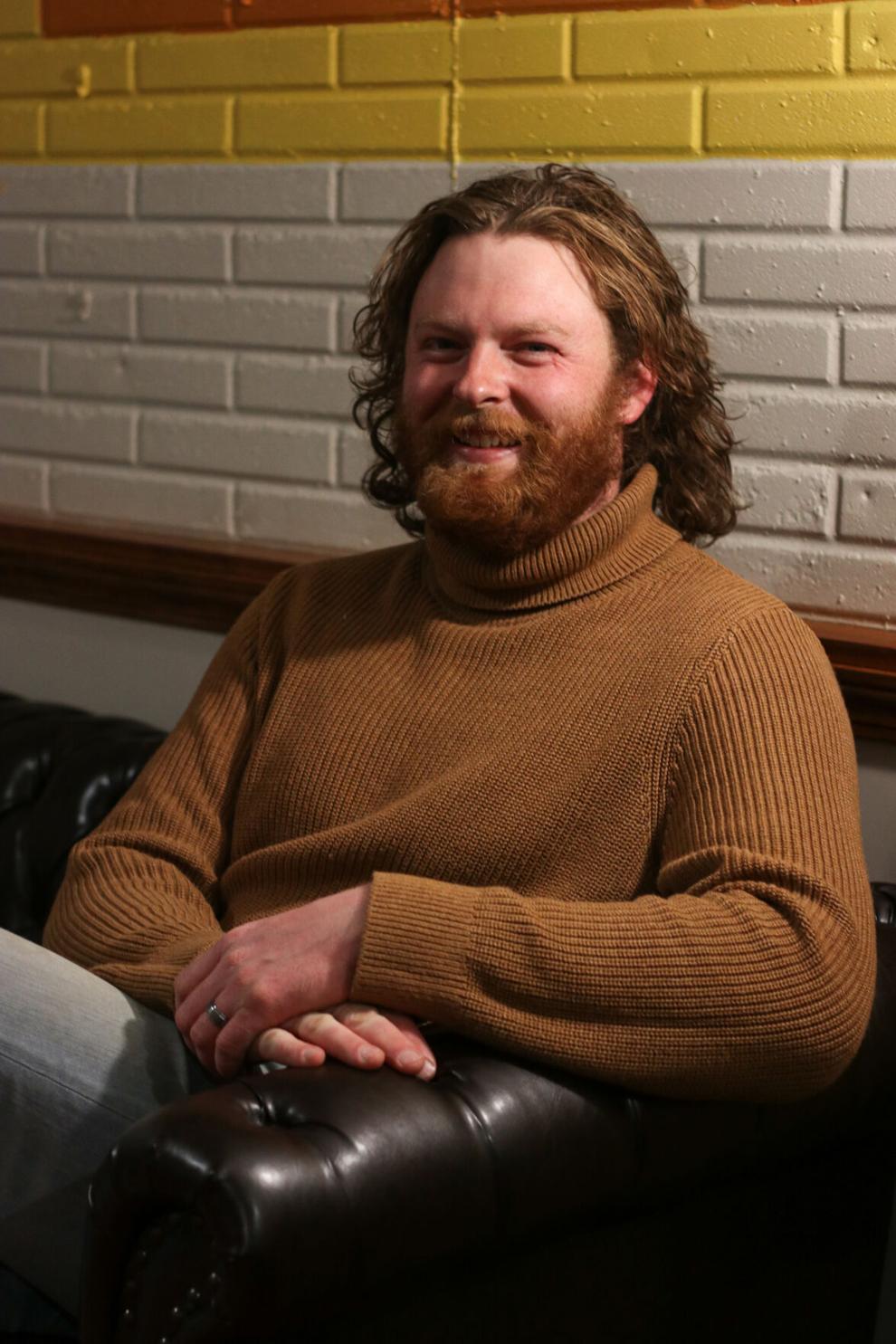 "This is more fun," Davis said. "In the church bands, I was never the point guy. It was always somebody else leading the band."
Davis said although this leadership transition was difficult because he struggles with telling others what to do in a collaborative setting, he enjoys the freedom he has during the writing and recording process.
Initially, working with the other Pear Bush members wasn't easy for Davis.
"I was really self-conscious when I was first in your band," Davis said to the brothers.
"Why?" Clover asked while retracting from Davis next to him on the loveseat.
"Well, I'm big," Davis said through collective laughter. "The first time I played with them I had a big beard and long hair, and I felt like I looked more like I should be in an old dude hardcore band. (Clover) wore this giant oversized MTV t-shirt and a fedora of some kind. And I was like, 'I do not fit in. But I'll get drunk and rock out.'"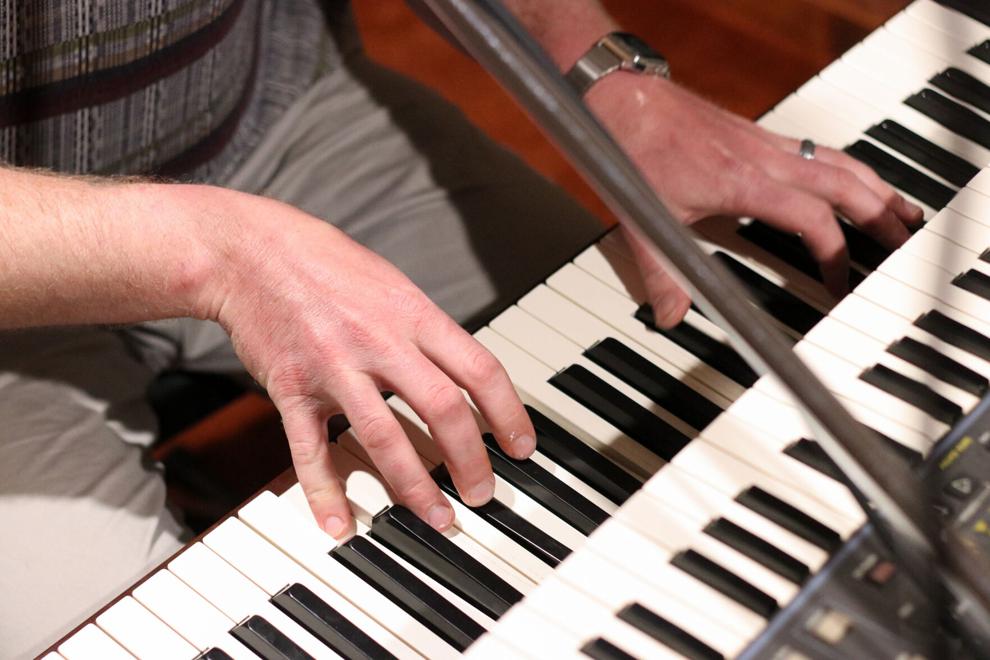 Davis, now 29, is about eight to nine years older than the other three members. During the founding stages of Pear Bush, Clover, Clofil and Coss had just graduated high school while Davis was in his mid-20s.
Despite the gap, Coss said it doesn't hinder the collective's work or shared energy.
"I only feel (the age difference) when people make me feel it," Coss said. "I am definitely around some other people in the art scene who are older, and they'll make it obvious to me. But I really don't think that age matters whenever it comes to collaboration."
Davis' recent collaboration was with a handful of young Springfield artists for the creation of a music video for his song, "Don't Tell My Mom," which premiered November 2020.
"That music video … I love it," Davis said. "I put myself behind the song 100%. I feel artistically authentic with that song."
Via his Instagram, fans of Davis' work can listen to his latest single "Not Coming Back" on all streaming services as of Monday, March 29.
Phillip Clofil
Wearing many hats within the Pear Bush collective, Clofil serves as the live and studio drummer for both Clover and Davis.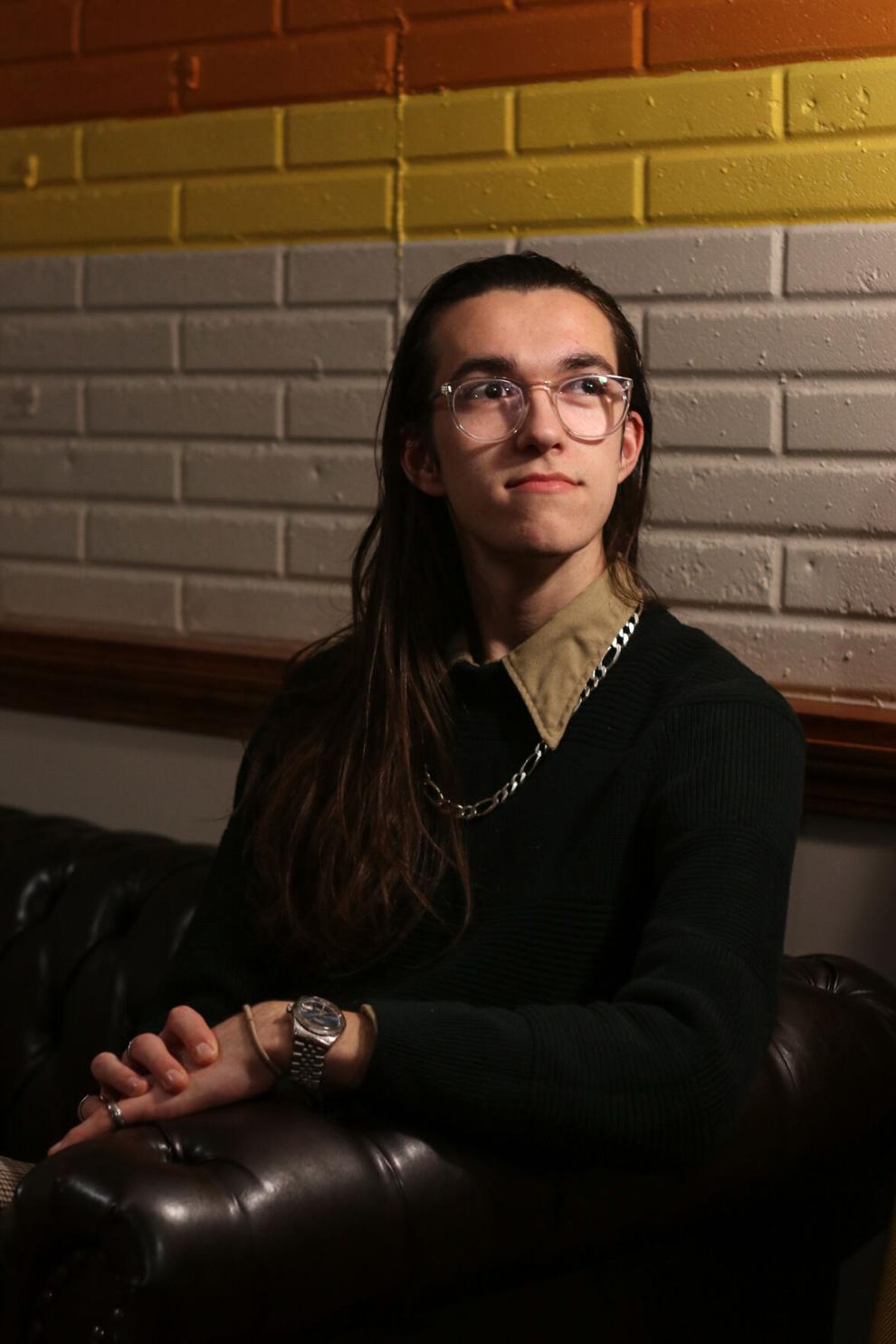 Clofil said he grew up falling asleep to the sound of drums, as his dad played the instrument — inspiring Clofil to get his start around age eight.
When asked about his preference between live or studio, Clofil didn't hesitate.
"Everyone in the band knows I prefer live," Clofil said. "They have tossed around the idea of electric drums or a drum pad on stage and I am always like, 'No, absolutely not.' I love live drumming so much better because with studio drumming you don't have the ability to be as energetic."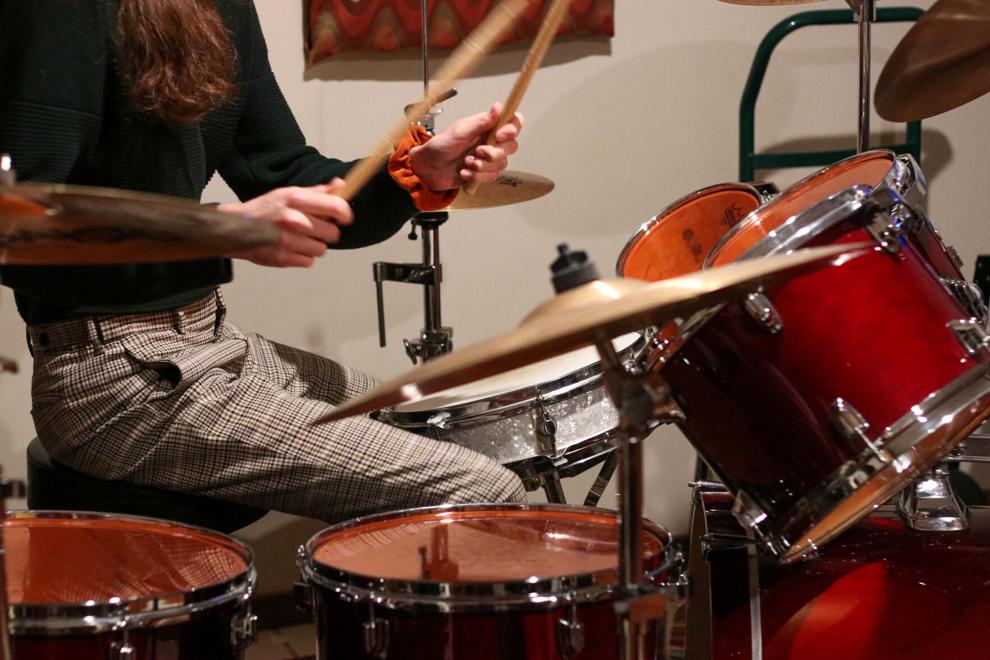 When he's not working behind the drumset, audiences can spot Clofil's energy in all of the Pear Bush films and music videos, which is the line of work he hopes to pursue in the future.
Clofil started taking weekly acting classes when he was 16 years old and attended consistently for about three and a half years before getting burnt out. Nonetheless, he said he wants to pursue acting as a long-term career.
Out of all the projects he's been featured in, Clofil said his favorite is Davis' "Take Me" music video — the first project the four worked on together over three years ago.
"'Take Me' had such a good atmosphere and so many people that just came on to help," Clofil said. "That one particularly just felt like a bunch of friends who just wanted to have fun with the thing we love doing."
Although he is not currently working on any personal creative projects, Clofil said over the last few years he has been working on a screenplay he would like to see in production soon.
Micah Coss
"Grab a La Croix if you want," Coss said as he walked through Clofil's living room to the back porch where the others were — Davis with orange La Croix in hand.
Humbly, Coss considers himself the founder and "unofficial manager" of Pear Bush and the other three agree, as he was the glue that brought all the pieces together.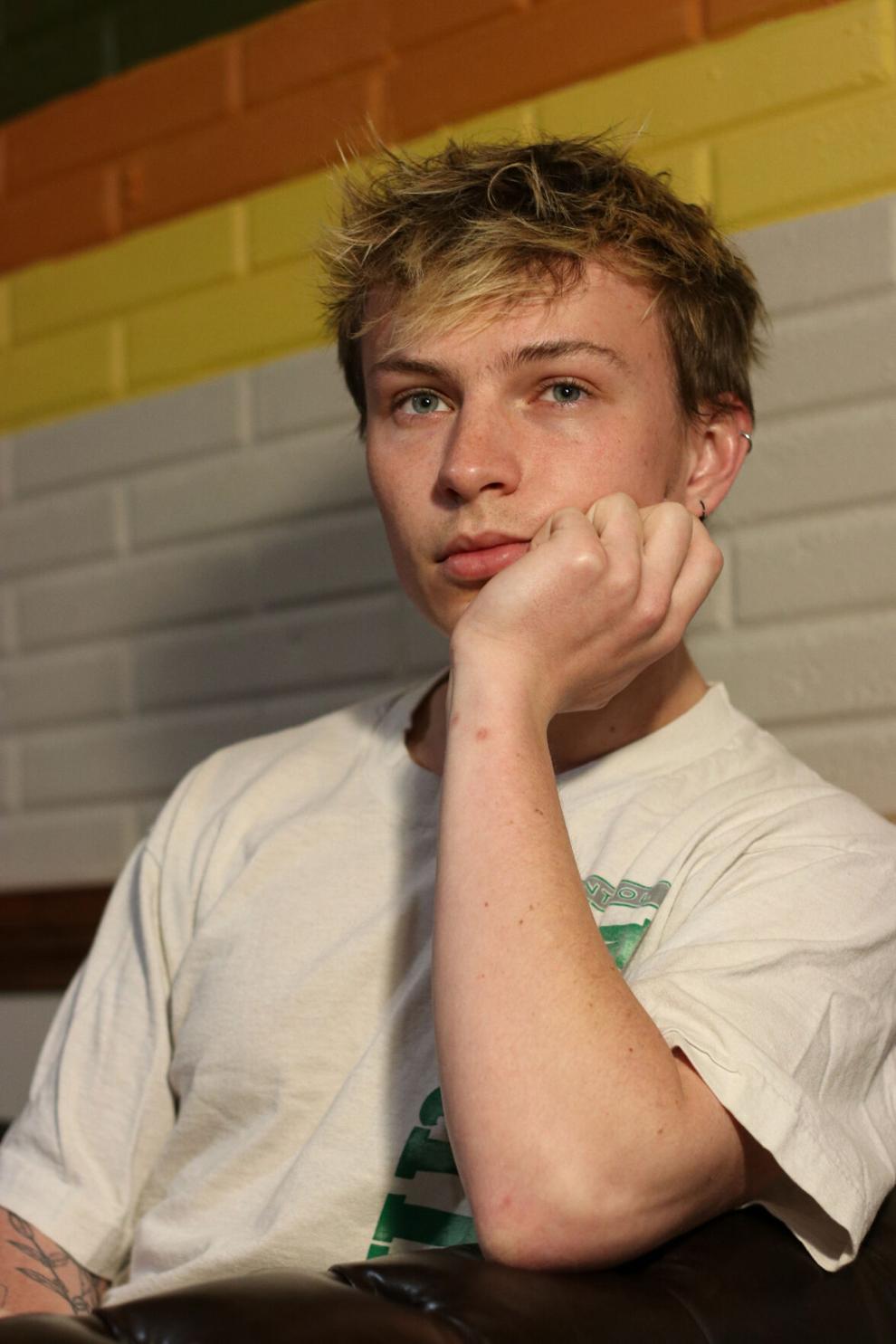 While he isn't involved in the music production, Coss helps create promotional materials — both stills and videos — for the artists.
Late last year, Coss photographed Clover for his "Andromeda" release. In early March, Coss directed a music video for Springfield musician Hudson Freeman's "Can of Worms," which Davis starred in.
"I'm not as busy as (the other members), most of the time, so I'll be spending what time I have, whenever I'm not working on my own stuff, to think about the future of what we can make Pear Bush," Coss said.
Looking to the future
According to Coss, one of the quartet's original ideas was for Pear Bush to be a brick-and-mortar production company, offering a variety of services, including musical scoring, acting call lists and more.
However, Coss said he has always imagined Pear Bush to be more of a community rather than a fixed organization.
"If it ends up becoming just a record label, I think that would be great," Clover said. "If at some point in the future it becomes a storefront creative space, I don't think anyone would be mad at that. I think it could go a lot of different ways and be a sense of what it is right now."
Where to see them next
Pear Bush will perform its first live show in over a year on April 24 at 9 p.m. in the Outland Ballroom with Texas-based folk-rock band Luna Luna.
Advanced tickets are $12; day-of tickets are $15. Find tickets online at etix.com/ticket/p/8992181/luna-luna-springfield-the-outland-ballroom.
Follow Greta Cross on Twitter, @gretacrossphoto
Subscribe to The Standard's free weekly newsletter here.