A week lounging on a beach wasn't how Camryn Mahnken and Clayton Frye imagined their summer.
Rather, the two have found themselves nestled in the northeastern forests of Olympic National Park in Washington, working at Sol Duc Hot Springs Resort.
Mahnken and Frye, high school sweethearts of nearly four years, wanted to get away together for the summer, and after some research, learned working at a national park might just be what they were looking for.
Mahnken, junior global studies major, said they started looking into different national parks in the fall of 2019 and were applying by winter break.
"We applied to a bunch of places and had a few that reached out to interview us both," Mahnken said. "Of those places, we ended up at Olympic (National Park) because it was in an area of the country that neither of us had ever been to before."
Mahnken said she and Frye were interviewed for their positions by resort management months ago and were planning to make the trip to Washington after the completion of Missouri State's spring semester in May. However, due to COVID-19, their plans came to a halt.
"Weeks and weeks went by without hearing things from our future management about whether or not the resort would open and whether or not we'd be needed as employees," Mahnken said. "May came and went until the first week of June when we got a phone call asking us to come on out."
After some discussion, the two decided to continue on with their plans.
"Washington's phased COVID-19 response plan has been proving effective enough to prevent crowding in the outdoors, the main area where we would be working," Mahnken said. "When the opportunity was re-extended to us, we trusted that our employers would follow that plan and operate in such a way that protects us and the people we're serving."
According to the Washington State Coronavirus Response, Washingtonians should keep six feet away from others, wear a cloth face covering, wash their hands, cover coughs and sneezes, and do business locally to avoid spreading the virus across county lines.
On Tuesday, June 9, Mahnken and Frye loaded a few duffel bags in Mahnken's Honda and made their way north.
Mahnken and Frye made stops at Grand Teton National Park, Yellowstone National Park, and a few national forests and other free camping areas on their way to Washington.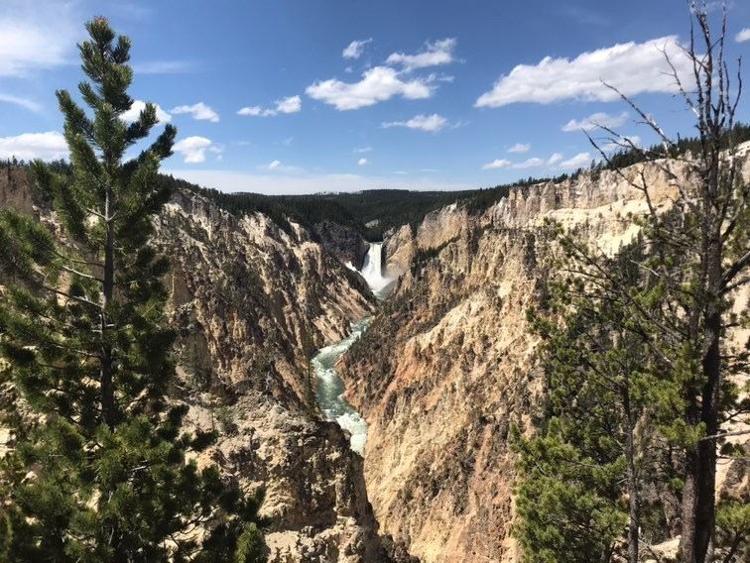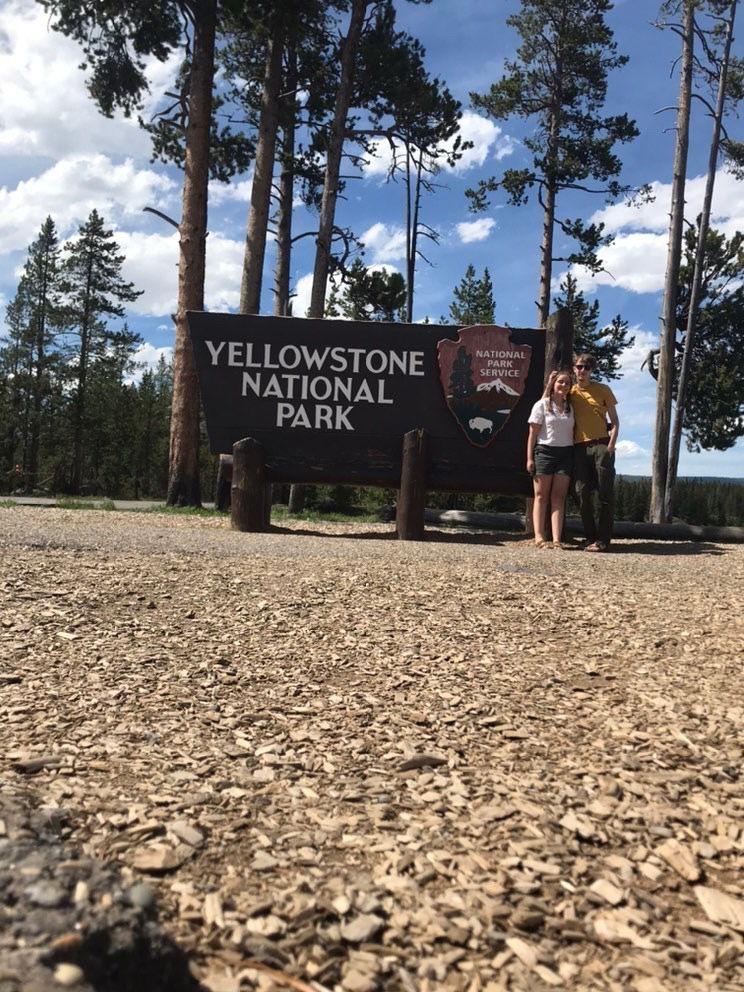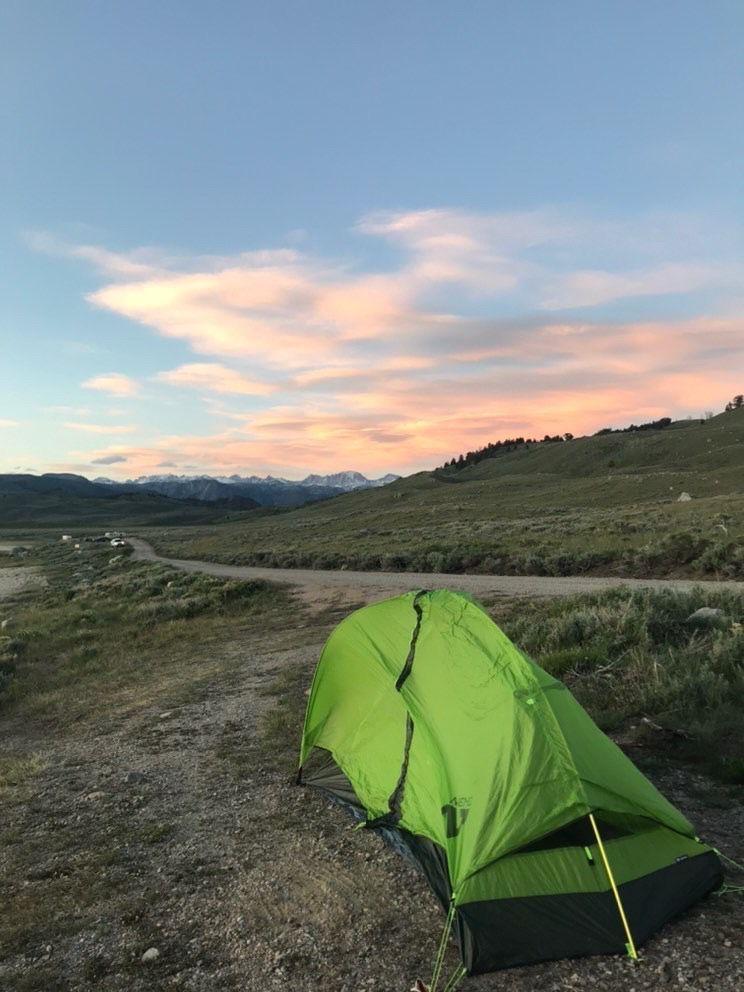 Although the two have taken weekend trips together in Missouri and Arkansas and longer trips across western states like Arizona and Utah, Mahnken said the trip to Washington is the farthest they have traveled together.
Between their stops to take in the landscapes around them, Mahnken said the road trip had a lot of struggles, specifically car-related.
"We got a flat tire that blew out my car's bumper on the very first day of the trip and had further tire problems in the following days," Mahnken said.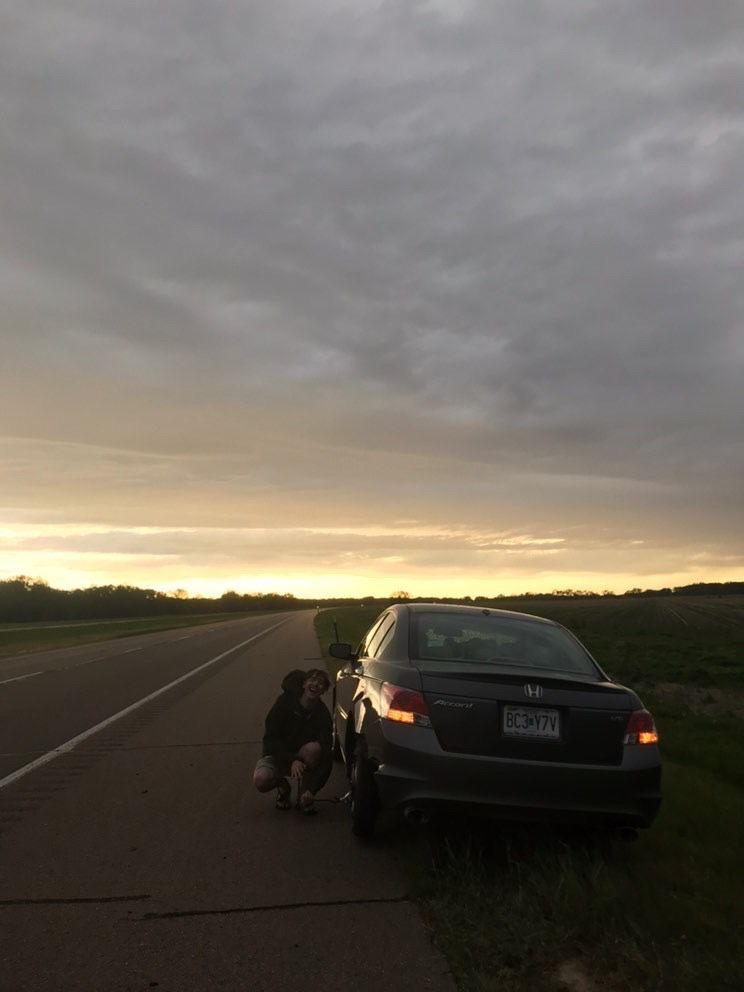 Despite the car troubles, the two made it to Washington a few days later, safe and sound.
The two live on the top floor of the resort building in a single bedroom, similar to dorm housing, Mahnken said. Typically, several people are assigned to a room, but due to COVID-19 safety precautions, only one person or one couple is in a room.
Working about 40 hours a week with two days off each, Mahnken works at the resort's front desk and Frye is a housekeeper.
"My least favorite part is touching people's gross towels," Frye said. "Tip your housekeepers."
On their days off, which they share, the two spend time exploring the resort, national park or local culture.
"When we came in, we went through Port Angeles," Mahnken said. "That was a cool town to stop in. We made friends with some cats who lived on the beach there, and if you know us at all, you know we absolutely loved that."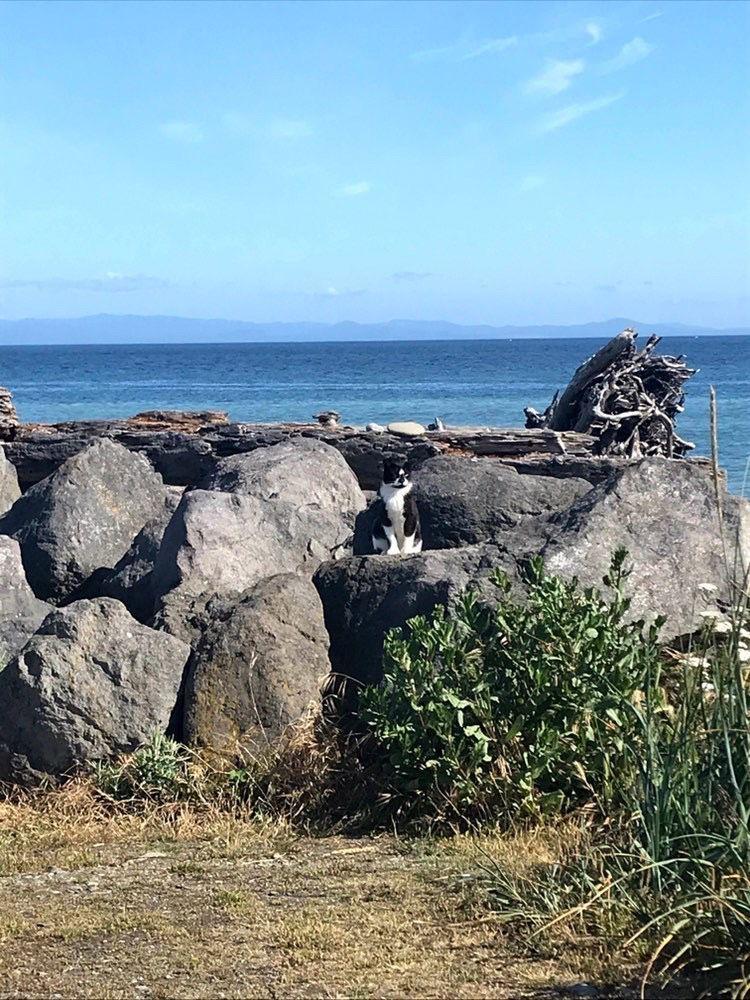 Port Angeles, located on the Salish Sea, is a one hour drive from Sol Duc Hot Springs Resort. The port offers an array of restaurants, shops and is known as the gateway to Olympic National Park, according to Port Angeles' visitor website.
One of the biggest differences the duo has experienced is the amount of disconnection to the internet and outside world.
Although she wasn't expecting it, Mahnken said the new way of life has changed her daily routine for the better.
"I used to wake up each morning and immediately go on social media and scroll TikTok or Instagram mindlessly for who knows how long," she said. "With limited access to wifi, I now start my day reading or going on a walk. It's been nice to become less reliant on my phone, and I think I'm going to keep these habits once I'm back in Missouri."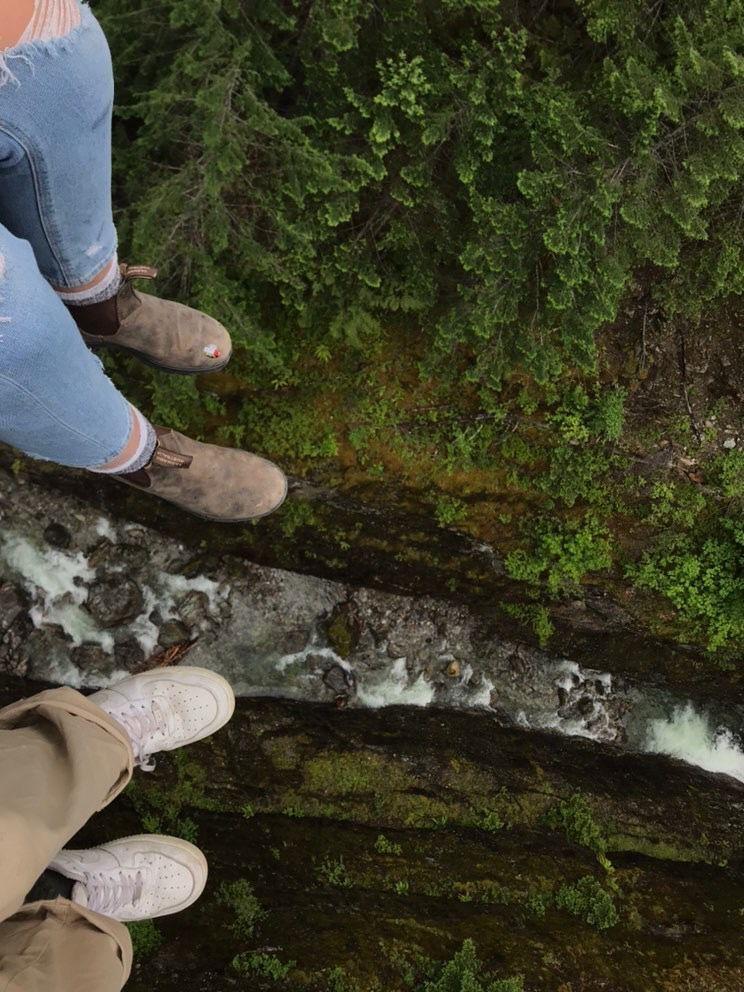 The environment provides an ideal canvas, and Frye, a photography hobbyist, said he believes his best work will come from his experiences on the trip.
"It is a photographer's paradise for sure, anywhere you point your camera is beautiful," Frye said. "It feels like cheating. However, I don't go out to photograph or try to find pictures to take. Good work flows from your experiences, as a result of living your life, not from seeking out a good picture."
Despite the interference of COVID-19 and a flat tire, the couple are eager to continue their work at the resort and learn more about the surrounding area and themselves.
"It's been a growing experience for us both," Mahnken said. "We know even more now than before we left that it is important to experience new things. I think we're still learning."
According to Mahnken, she and Frye will return to Missouri in early August, just in time for the start of Missouri State's fall semester.
Disclosure: Clayton Frye was a photographer for The Standard in the past.