Lorde's "Melodrama" album cover, Jack Skellington and Sheriff Woody from Toy Story. What do an unappreciated pop album and two fictional characters have in common? They've all been recreated with special effects makeup by Anais Gumbley, a young makeup artist based in Kansas City, Missouri.
Gumbley said she first tried special effects makeup during high school, using one of her mom's eyeshadow pallets to create her first look, a skull, which she described as turning out "terrible."
But, Gumbley didn't allow this first attempt to intimidate her from pursuing the art form.
"When I really started getting into (special effects makeup), it was around this time I had a really big obsession with space," Gumbley said. "I started creating different outer space looks on my face with the moon, sun, stars and NASA. That's what really pushed me."
Now, with over 2,500 Instagram followers, Gumbley creates more than just outer space themed makeup looks.
Throughout October, Gumbley used a combination of makeup, fake blood, cream paints and more special effects products in her own makeup challenge called "ANAISOWEEN," which consisted of posting 15 Halloween-inspired makeup looks over the course of the month.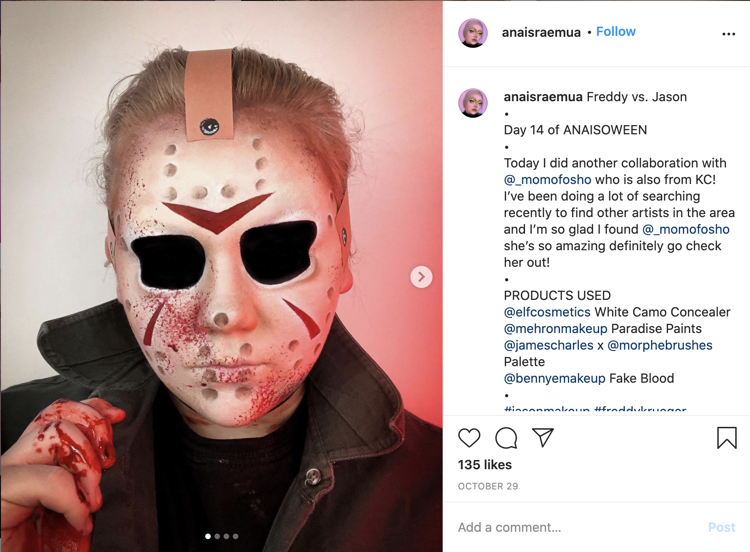 "ANAISOWEEN" looks included Coraline Jones from Henry Selick's "Coraline," DC Universe's Poison Ivy and Jason Voorhees from the "Friday the 13th" series.
In her Instagram posts, Gumbley includes the products used, for those interested, along with the amount of time she spent on the look.
"Depending on the look, it takes between two to eight hours sometimes, and when you have that time to yourself to be creative, I feel like it's so important to just explore what your mind can think up," Gumbley said. "The longest time frame I just start to give in at is eight or nine hours."
Connecting with other special effects makeup artists and discovering new looks via social media is what Gumbley said keeps her inspired. She added the special effects makeup community is one of a kind.
"Makeup has opened a lot of doors for diversity and inclusivity," Gumbley said. "People are seeing that it's not a thing only girls can do. It's more of an art form. Makeup is for everyone."
More than just special effects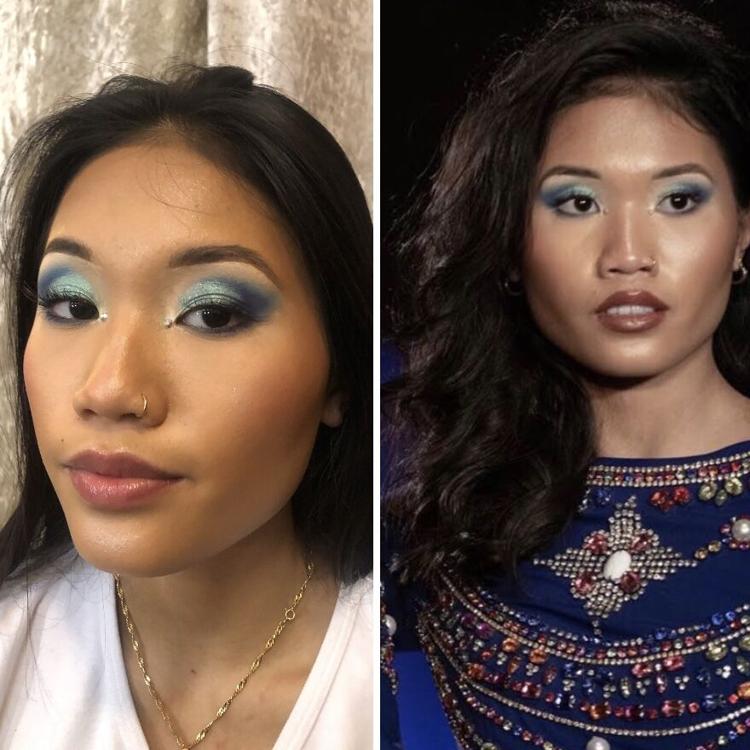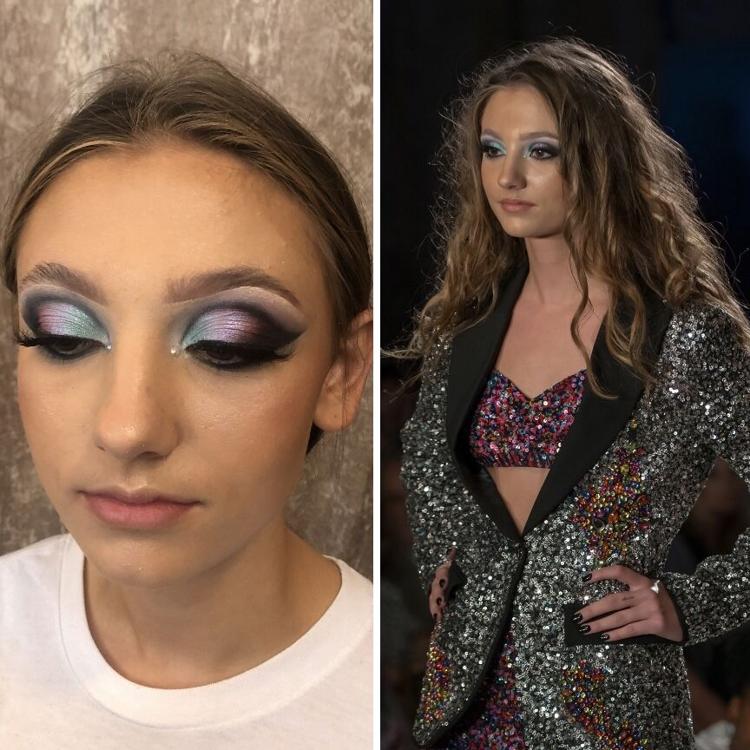 Along with turning herself into spooky and mystical creatures, Gumbley also manages her own freelance beauty makeup business.
"I spend 50% of my time doing (special effects) makeup on myself for my social media and then 50% of my time playing around with makeup on my friends or freelancing," Gumbley said.
Two years in a row, Gumbley participated in Kansas City Fashion Week for the 2019 and 2020 fall seasons.
"I had no idea what to expect when I first went, but there are a lot of other artists, designers and models, and it's a really great way to connect with other creatives," Gumbley said.
Gumbley said she is also working hard to start up her own freelance bridal business, creating custom makeup looks for wedding parties.
As for advice to beginners who are just starting out with special effects or beauty and editorial makeup, Gumbley said to just have fun.
"It is easy to put pressure on yourself and to judge yourself and compare yourself to others, but it just takes time and practice," Gumbley said. "If you keep practicing, you'll get the hang of it."
Check out more of Gumbley's special effects makeup work on her Instagram @anaisraemua. For her beauty and editorial looks, follow @arpromua on Instagram.
Follow Greta Cross on Twitter, @Gretacrossphoto
Subscribe to The Standard's free weekly newsletter by texting THESTANDARD to 22828.