This game review contains spoilers.
Over a year of waiting and it's finally here, "Animal Crossing: New Horizons." Nintendo released its fifth game in the Animal Crossing franchise and I cannot express enough how ready I was for it.
I was first exposed to "Animal Crossing: City Folk" around 2010 and have been a big fan of the franchise since. Over the last several months there have been countless game leaks, but I tried my best to stay away, as I wanted a pure gaming experience.
Originally, the game was supposed to be released in 2019. However, during Nintendo's presentation at the Electronic Entertainment Expo last year, they announced the game wouldn't be released until March 20, 2020. I think I can speak on behalf of the entire Animal Crossing community, we were upset.
However, I now have the game in my possession and have played at least eight hours of it daily for the last three days.
I preordered the game from GameStop and hurried over Friday morning to pick it up. As I expected, the store was taking precautionary measures to protect its workers and customers due to COVID-19.
When I arrived at the store, a GameStop worker informed me they would only allow six customers inside at once. Once inside, the floor was taped off in squares to indicate where customers should stand in line, to practice proper social distancing.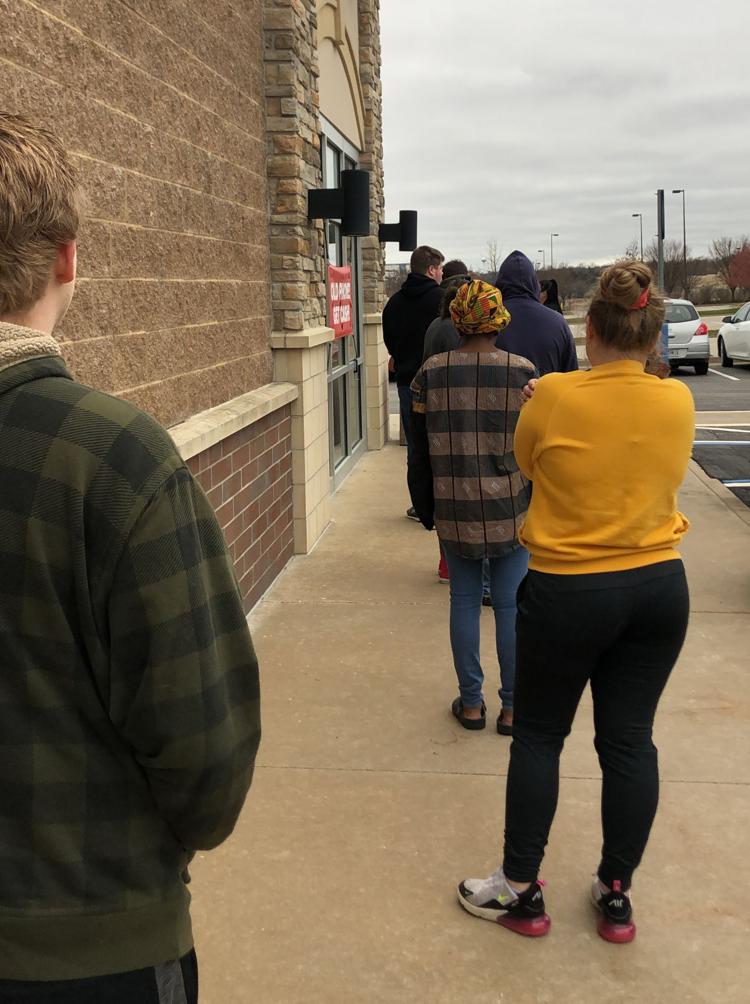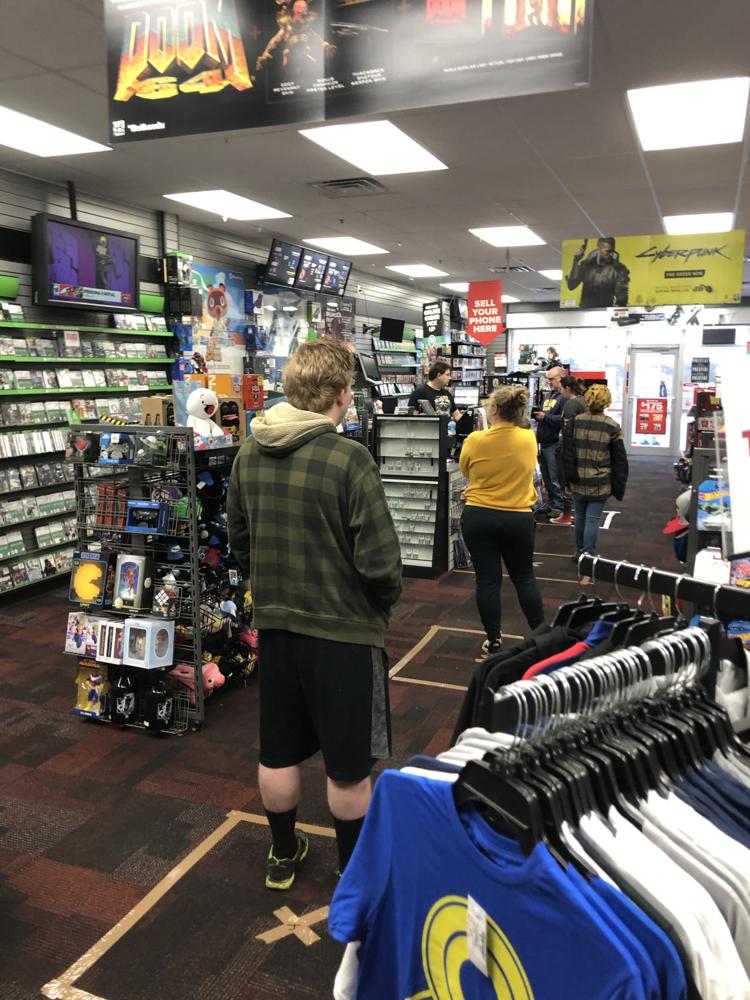 After keeping my proper distance from everyone outside and inside, I was set on my way with the game.
The latest Animal Crossing game from the main franchise's series was "Animal Crossing: New Leaf" in 2012 for the 3DS. Gaming graphics have evolved tremendously in the last eight years, and it's apparent in this new game.
From the soft, spring breeze rustling through the tree leaves, to the photo-like quality of the fish and bugs in the NookPhone Critterpedia — a log of captured fish and bugs — the fine-tune details in New Horizons are gorgeous.
Don't even get me started on the museum. Blathers, the museum director, has truly outdone himself folks. The fish, bugs and fossils, all have multiple vast rooms in the museum which are stunning. The museum even includes security alarms, which have no real purpose in the game but just add to the immaculate design. 
I was playing with a friend last night and told her I wish the museum was one I could visit in real life.
Although the museum's details are stunning, I do have a concern with how it's implemented into the game. In other Animal Crossing games, the museum is a foundational building — meaning it's included from the start of the game. However, because New Horizons is about starting up a town on a deserted island, the museum is not present in the beginning.
Rather, players first have to donate five different fish or bugs to Tom Nook and then set up a tent for Blathers on the island. The next day, Blathers can be found inside his tent, but he only accepts 15 fish, bugs or fossils before saying he needs to upgrade his space. It then takes two more days before the museum's construction is finalized. 
Because Animal Crossing games follow real-time, the full museum isn't available until day four of game play, at the earliest.
This all being said, I do understand why Nintendo decided to add the museum in this way — to follow the game's deserted island storyline.
Building up the museum from scratch correlates with the new overarching gameplay - unlocking goals and achievements.
In past Animal Crossing games, after helping Tom Nook with the introductory tasks, players roam at their own leisure, with no real achievements or goals to work towards, besides paying off house loans, completing the museum galleries or achieving the "perfect town" ranking. These are large tasks though, which take a lot of gameplay to achieve.
In New Horizons, achievements can be unlocked left and right through the introduction of Nook Miles, a new form of currency based on the completion of tasks. Examples of Nook Miles tasks include catching fish or bugs, planting new fruit trees and crafting furniture. I found a comprehensive list of Nook Miles tasks and how many Nook Miles are earned per task here.
Nook Miles can be used to purchase special rewards such as tickets to explore new, deserted islands, a tool ring to access tools more easily and a Pocket Organization Guide to expand pocket size, enabling a player to carry more items.
I enjoy Nook Miles because they add more incentives within the game. As a veteran Animal Crossing player, I would probably be doing these tasks regardless because I am familiar with the game pretty well, but I don't mind being rewarded!
The final aspect of the game I want to mention is visiting friends' islands. In other Animal Crossing games, players could visit other towns, but I never did. However, as I am now an adult with my own income, I decided to pay for a Nintendo Switch Online membership, which allows me to visit other people's islands, who are also playing online.
I think I am most excited about this feature because I can connect with my friend Jamie, who recently graduated from MSU in December and lives in California. Despite being about 2,000 miles apart, we can visit each other's islands and share the progress we've made, which I find super rad. Of course we can chat on the phone and share Animal Crossing memes via social media, but there's something special about visiting her island and sharing gifts with each other!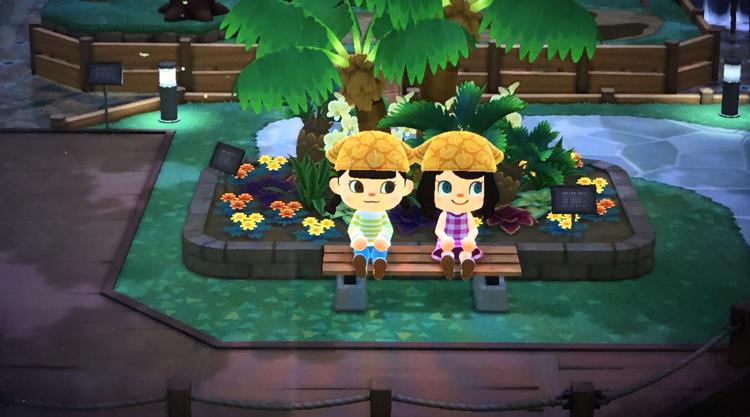 Overall, I am extremely pleased with "Animal Crossing: New Horizons" and plan to continue playing at least eight hours every day, especially because I'm stuck at home, self-isolating myself (as you should too).
If you're considering the game, I highly recommend giving it a try. If you're worried about going out and purchasing the physical game, you don't have to worry. If you already have a Switch, you can purchase the game via a digital download, so you don't have to leave the comfort of your home.
Alright, that's enough. I need to check back in with my villagers.