The annual spring BFA Senior Exhibition held by Missouri State's art and design department was interrupted this year due to COVID-19. To replace it, the faculty and class of 2020 used an online platform to display their work.
The exhibition is an opportunity for graduating seniors to display and market their talents as well as celebrate their achievements while in school. Taking the in-person experience away and replacing it with a virtual one left students and faculty with different opinions on how it was handled.
Following the guidelines of the Greene-County Health Department, the Brick City Gallery and Student Exhibition Center have been closed to the public until late July. These galleries are normally home to rotating exhibitions of distinguished artists, faculty members and students popularly aligned with Springfield's First Friday Art Walk.
In an attempt to still give their students a window to present their work, the department created an online virtual exhibition. 26 seniors seeking bachelor of fine art degrees showed projects from a wide array of topics, including metalsmithing and jewelry design, animation, ceramics, digital art, painting, photography, printmaking, and sculpture. This online exhibition can be accessed here.
Payton Smith, a 2020 graduate, who debuted her 2D Animation, "The Elephant's Pot," for the exhibition thought the last minute virtual adaptation was an "interesting experience." While Smith felt there was a lack of communication between the department and students, she had nothing but praise for the presentation.
"I think it did really well showing off everyone's talents and giving us a place to promote ourselves and each other," Smith said.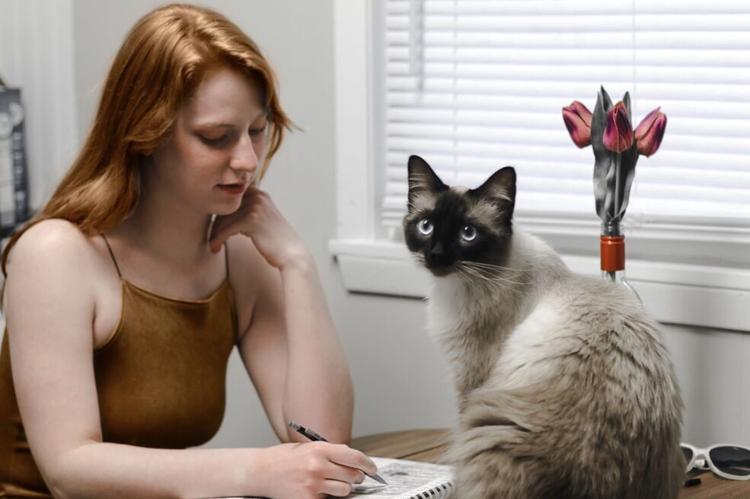 Despite the  effort to present the seniors' accomplishments, there was a lack of satisfaction felt by some students.
Claire Lednicky, a fellow 2020 graduate, who showcased her photography project, "Borrowed Thoughts," considered her experience "somewhat negative." While she appreciated being given a platform to install her work, Lednicky said she thought there could have been changes to improve their experience.
"My editing style tends to be bright and colorful and it plays on those color tones," Lednicky said. "Some of my images on their site didn't look right. The skin tones were green and grey and lost in saturation."
Her main complaint however, was the layout. Lednicky expressed that the website lacked an, "image gallery display or a slide show," which she said would've been more fitting for the exhibition.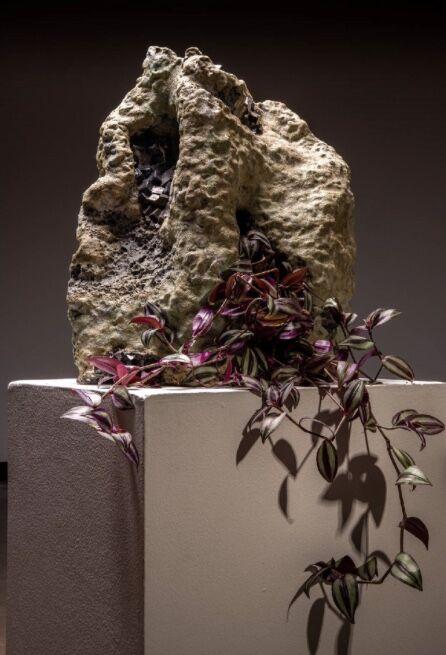 "I totally understand this was a last minute set-up and not how a proper art show should have been," Lednicky said. "I think (the department) handled the situation as well as they could and if they ever revamp the website with more time and effort it could be a useful tool for artists to show work digitally."
Liv Smith, another recent graduate known for her anthropomorphic clay sculptures, agreed with Lednicky, "I think the art and design department did the best that they could by switching to a virtual exhibition."
Jodi McCoy, the director of exhibitions at MSU, said she believed the department was able to successfully share all of the projects on the website in a "cohesive format."
McCoy said the students were incredibly understanding and worked quickly and efficiently along with the staff in their transition to a remote setting.
"A virtual exhibition will never fully replace viewing and experiencing artwork live and direct," McCoy said. "Taking away that opportunity, as we did our part to keep the university and community safe during the pandemic was gut-wrenching."
The art and design department is planning to give Lednicky and her fellow graduates a chance to return in the fall for a traditional, physical exhibition during the homecoming commencement. 
"It's difficult to discern how the pandemic will affect BFA and MA graduates," McCoy said. "However, the art community has rallied around them in a way I've never seen before."