Cole Simmons, known by his stage name Brat Pitt, released his "First One" EP on Sunday, July 5. The title is self explanatory, as it marks Simmons' first extended play under his new name.
The name Brat Pitt carries no more than irony in the name.
"I thought it was kind of funny," Simmons said, "(It's) kind of a clickbait thing."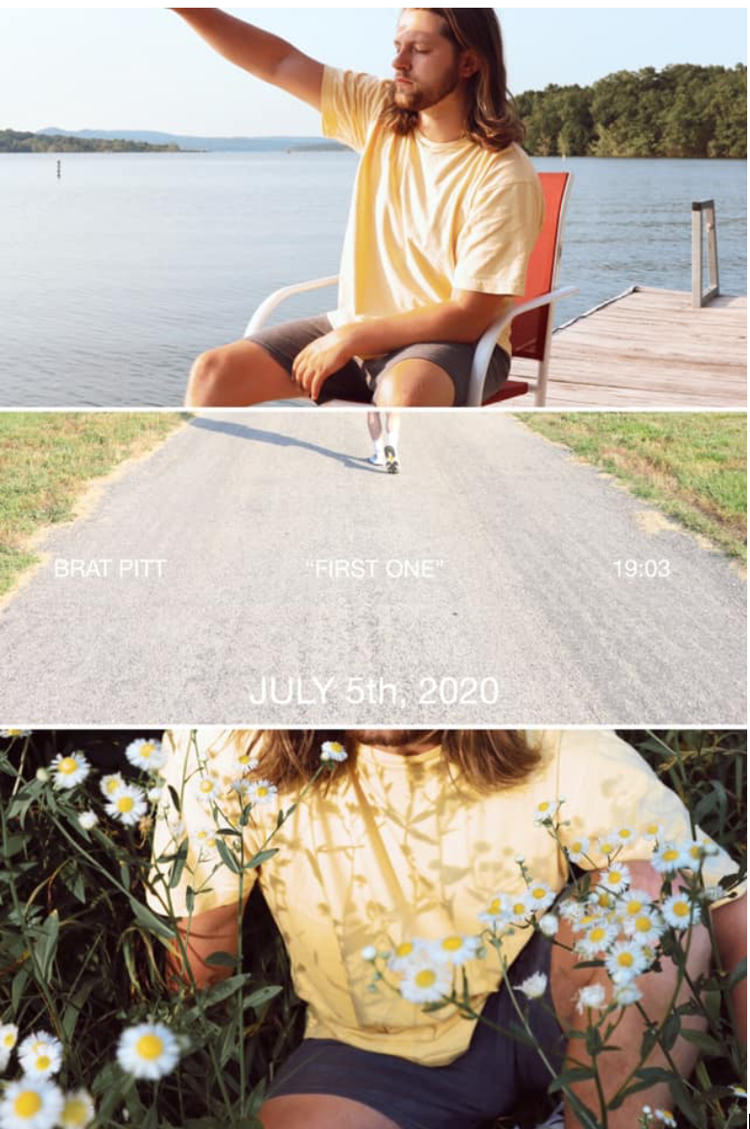 This is not Simmons' first experience in the music scene. He previously performed with bands Buckle Up Baby, Mouton and Broadwood. Simmons said he believes his past experiences and musical inspirations have helped him craft an EP that blends pop, country, psychedelic, emo and indie rock into five songs. With inspirations such as Merle Haggard, The Beach Boys and Pavement, no two songs of his sounds the same. Perhaps that's why Simmons finds it difficult to categorize his music into a single style.
"First One" EP is a collaboration release between Manor Records of Kansas City and Tape Dad of Fayetteville, Arkansas. Situated in the middle is Simmons in Springfield and his genre fusing collection of sounds.
"What started as a pre-pandemic idea, the project became a fleshed out reality in a matter of a month, writing a multitude of songs in a short period of time," Simmons' bio as Brat Pitt on Manor Records' website reads.
Harvest House Creation Space is a nonprofit, DIY art space, dedicated to sustaining art and music in the Ozarks, another organization Simmons has worked with. In April, during mid-lockdown, Harvest House released their "Ozarks Corntime Compilation," featuring an array of songs meant to serve as a musical "time capsule." Various local artists, including Reacharound, Tennis Club and Brat Pitt himself, made up the playlist.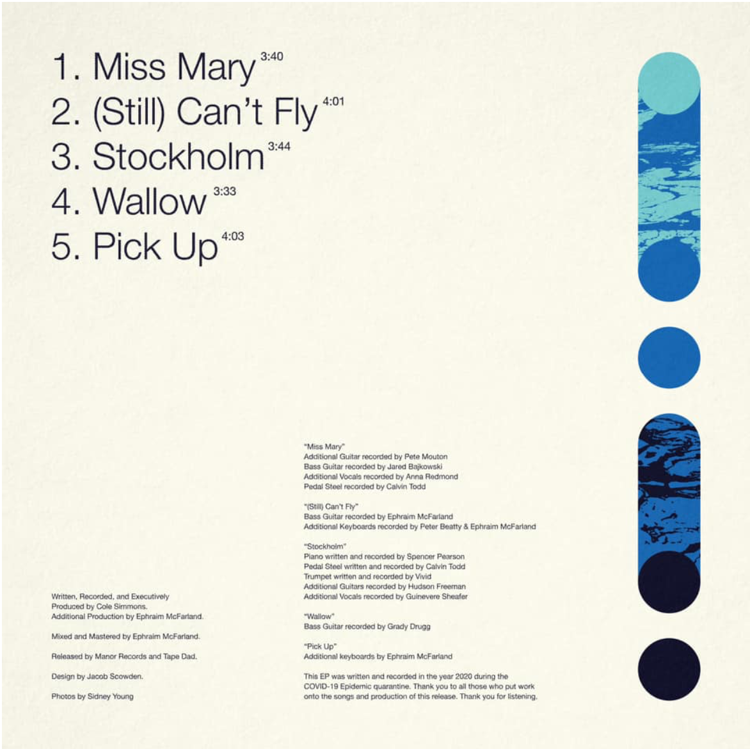 The "Ozarks Corntime Compilation," which can be found on Bandcamp, is meant to serve as a representation of how artists feel during the pandemic. It is cited as an "honest effort to bring us together while we are apart."
It was Simmons' song "Wallow" — his first under Brat Pitt —- that made the compilation, which Harvest House director and president Porsche Strader said "blew us away."
"It's catchy, sweet, chill and interesting," Strader said. "It's classic bedroom pop with the  feelings of summer."
Months into the COVID-19 pandemic, Black Lives Matter protests erupted across the country after Minneapolis man George Floyd was killed by police officer Derek Chauvin. Simmons noted that some artists felt conflicted in determining if it was the right time to release their music, suggesting it might take away from what people really need to focus on. Simmons made his contribution by donating all cassette purchases and streaming revenue to Springfield's NAACP.
"(There are) so many grey areas and different ways you could argue yes or no to putting out music right now," Simmons said. "If I've done something wrong, I'll learn from that."
Through these unprecedented times, Simmons utilized quarantine to propel Brat Pitt, for which he recorded his entire EP in his apartment during lockdown. Although he hasn't performed live under his new stage name, Simmons said he looks forward to the reopening of music venues.
Simmons spoke highly of the musicians in a three hour radius of Springfield, praising the commonality they share, no matter the genre.
This genre bending EP can be found on Linktree, as well as other information about the humorously named Brat Pitt. Although scared at first, Simmons ultimately feels good about the first release he's put out on his own.