Wing Yan Leong, commonly referred to as David Leong, the inventor of Springfield's famous cashew chicken, passed away at the age of 99 on July 20. He is survived by six children, four sons and two daughters.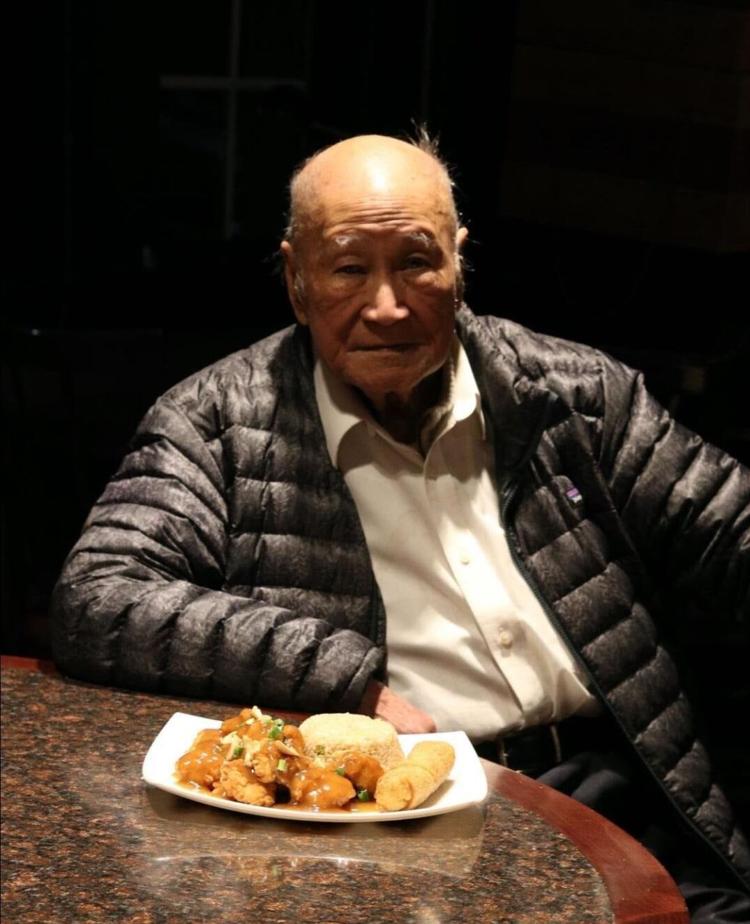 It was 1940 when Leong, 20, arrived in the United States from Guangdong, China. A few short years later in 1944, he was enlisted as part of a way to obtain citizenship , and even stormed the beaches at Normandy as a part of the fourth wave of soldiers to land on Omaha Beach. 
Leong even did some cooking during his time in the war.
"The head chef was sick, and he goes, 'Does anyone else cook?' My dad said he could cook," Wing Yee Leong, one of David's sons, said in a previous interview with The Standard. "He was cooking for all the enlisted men, and the colonel came in to eat with them."
David's first cooking experience in the United States was in Pensacola, Florida. After briefly working there, Dr. John Tsang, a neurosurgeon and vacationer of Pensacola, personally asked David to help open Springfield's first Chinese restaurant, Lotus Garden. It was there David introduced his signature dish that blends deep fried chicken, rice and oyster sauce to Springfield.
After bringing a new culture of food to southwest Missouri, David went on to become the chef at Grove Supper Club, a prominent restaurant that blended American and Chinese fare on Old Route 66. After seven years of working at Grove Supper Club, while supporting seven kids, the owners gave David the choice between a pay cut or termination, according to Wing Yee.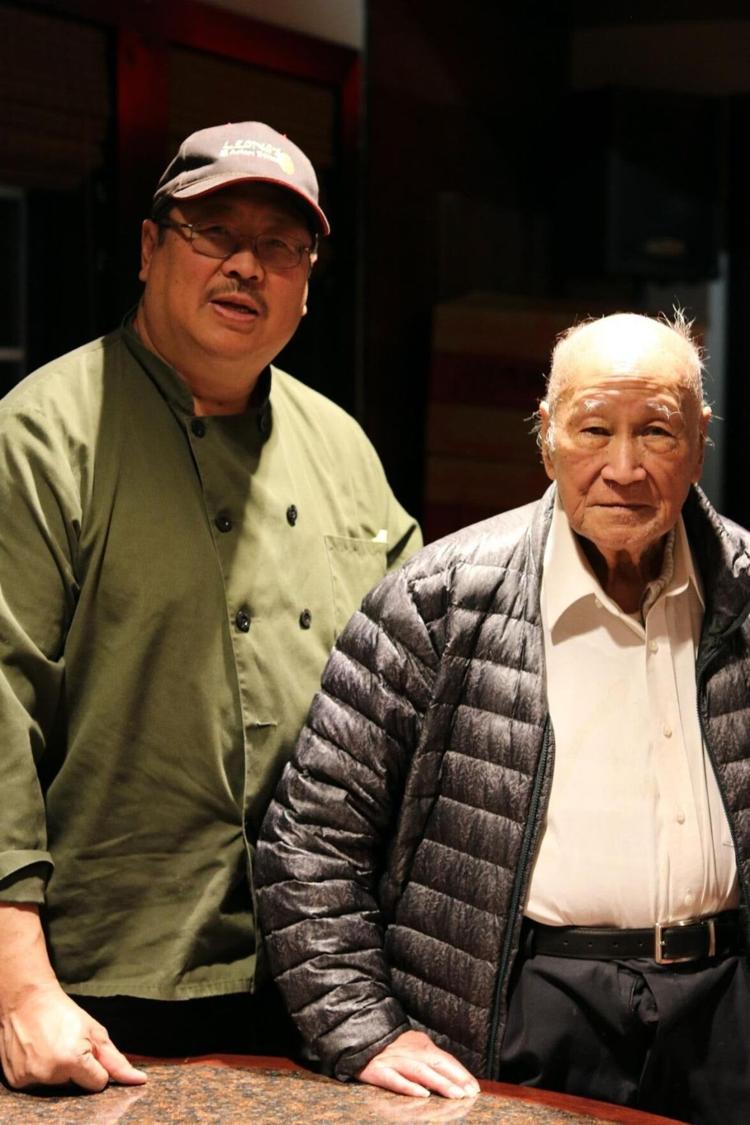 David opted to leave and pursued his own venture.
Leong's Tea House opened in 1963, a month following an act of hate that saw his soon-to-be restaurant damaged with dynamite. The involvement of the FBI and ATF prompted the Springfield Police Department to post an officer there every day for some time, according to Wing Yee. The grand opening proceeded to go on as planned, and Leong's Tea House enjoyed several decades of success until 1997 when David closed its doors following his wife's death.
"It was groundbreaking at the time," Wing Yee said. "Good friends helped him get established and present his unique food."
After taking a break from cooking for 13 years, Wing Yee watched as countless restaurants tried to replicate his father's cashew chicken. Despite David's  openness to share the recipe, it wasn't quite the same. With the help of his children, David founded Leong's Asian Diner in 2010 to carry on his legacy. Wing Yee has since taken the helm as owner and head chef.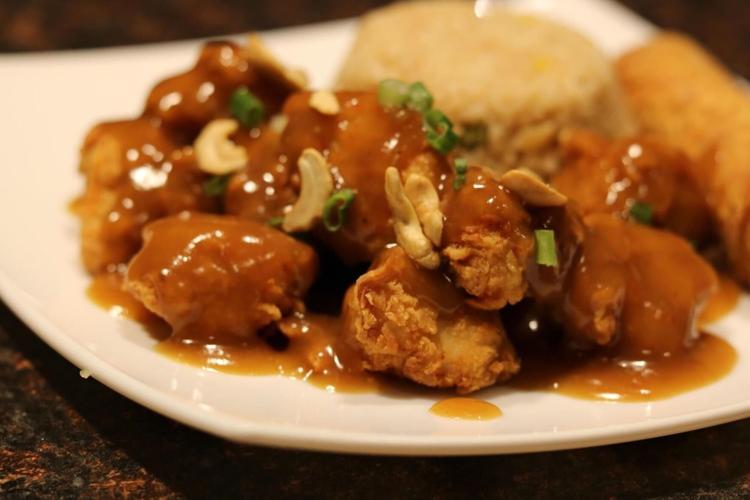 Cooking flavors from the other side of the world in Springfield came with trial and error, according to Leong. David said he felt his ethnicity taken advantage of and even experienced an act of terrorism, according to a previous interview with The Standard; however, the attempted bombing of his first restaurant didn't stop him from pressing on and producing a massive success, a culture that lives on to this day.
David's invention spurred a culinary trend, as restaurants not only in southwest Missouri but around the world adopted Springfield-style cashew chicken. Cities from New York to London to Hong Kong house restaurants that serve this staple.
Wing Yee said, since his father's passing, Leong's Asian Diner has experienced an unexpected surge in business, despite COVID-19 dampening the restaurant industry. Wing Yee said he feels the response of the community has been incredible. 
"I've heard all the heartwarming stories how David was a part of (people's) lives — personally, or through the restaurant," Wing Yee said.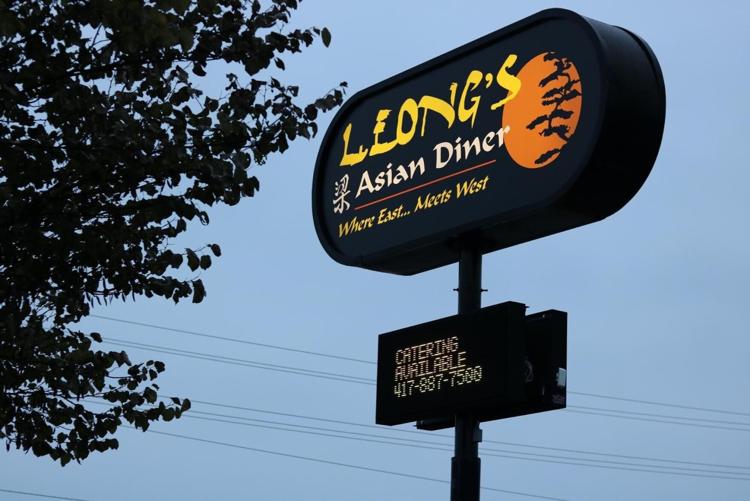 With the combination of breaded, deep fried chicken and Chinese gravy, David created an outlet for Missourians and eventually the world to taste two different culinary cultures on one plate. His legacy not only lives on in his children and restaurant but in countless restaurants across the globe trying their best at Springfield-style cashew chicken.
Andy Hampshire, chef and owner of Farmers Gastropub, has done his own take on Leong's famous plate. Hampshire's chicken fried chicken livers served over grits and brown gravy and garnished with the familiar pair cashews and green onions shares inspiration with countless restaurants in trying their own spin on Springfield-style cashew chicken.
"What David did is not just create a dish, he made a legendary dish that incorporated his Asian background and changed it so that the American palate loves it. Salty fried chicken, fried rice, brown cashew sauce and green onions," Hampshire said. "If you grew up in Springfield or in the area you know it and love it.  When you come back to town you go to your favorite place and order it. That is a legendary dish. It will never be forgotten."
Leong's Asian Diner is located at 1540 W. Republic Rd. in Springfield, open 11 a.m. to until 9:30 p.m. Monday through Thursday, 10:30 p.m. Friday and Saturday, and 8 p.m. Sunday.