It's Memorial Day weekend, a truly memorable time, as businesses and facilities attempt to regain normalcy. Some students are scrambling to the reopened parks and malls. Others are acting as though the stay-at-home orders were never lifted, patiently waiting for the calm after the storm. 
For those who plan to get out of their homes, numerous businesses in Springfield are waiting with open doors, aside from a few rules and regulations. 
Bambino's Italian Cafe
Opened in 2000 as a partnership, it soon evolved into a family business, according to Bambino's Italian Cafe owner Andy Faucett. 
COVID-19 regulations vary based on location. 
"The Delmar location closed the dining room on March 18th per city mandate," Faucett said. "We continue to deliver and use a pass through window for carry out. However, at our south side location (Battlefield Road) we have followed all health department guidelines and have re-opened our dining room." 
Faucett said they have a thermometer to take staff temperatures, along with providing and masks for staff.
Unfortunately, they will not be open every day this weekend.
"Historically we have closed Sunday and Monday (of) Memorial Day weekend and plan on doing the same this year," Faucett said. 
Pineapple Whip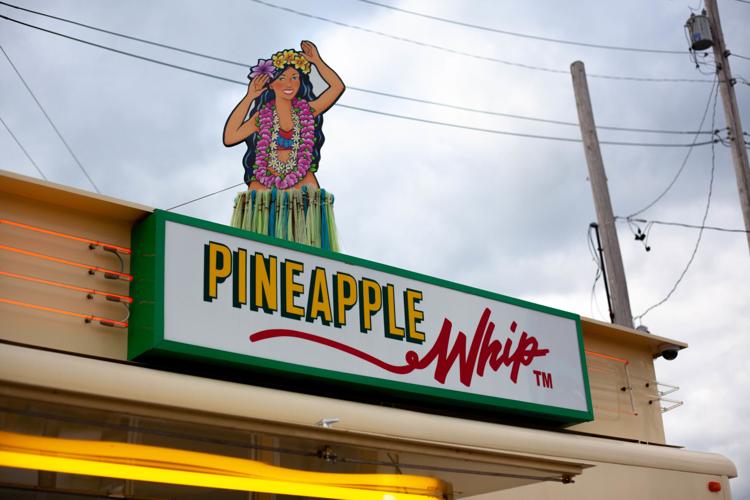 "This business was founded in 1974 by my grandfather Dan Fortner," said Pineapple Whip co-owner Zach Fortner. "At the time, he was operating concessions at the fairgrounds and was looking to offer a unique dessert. He came up with the recipe we still use to this day, and for about a decade offered it exclusively at the Ozark Empire Fair."
In the mid-80s, Fortner's grandfather and other family members constructed trailers to hand out the frozen desserts (a combination between soft-serve ice cream and fruit sorbet). Fortner currently runs the business with his mom and uncle.
"We've had to rethink several components of our operation to ensure safety," Fortner said. "Removing our picnic tables, adding additional mandatory routine hand washing and regularly disinfecting surfaces which could be a point of transmission." 
For Memorial Day weekend, Pineapple Whip is offering discounts to all Cox, Mercy, OCH and Jordan Valley Health employees as a way of thanking them for their contributions.
Locations include Glenstone Avenue, Battlefield Road, Campbell Avenue and Junction City. Check their website for hours. 
Creative Escape Glass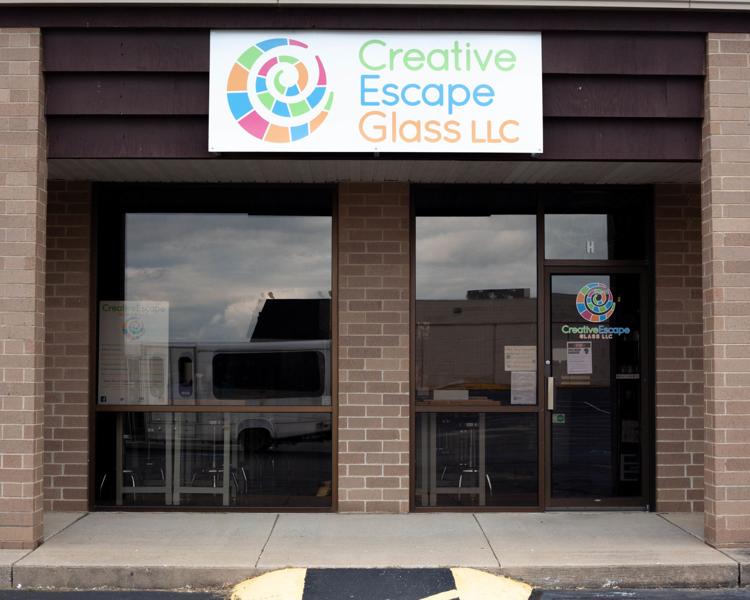 "My husband, Rafael, and I fell in love with glass fusion when we lived in New Mexico," said Creative Escape Glass owner Rebekah Santiago. "When we first got started, we sold the pieces that we made at local art shows. When we moved to Springfield, we decided to open a commercial space instead of having a studio at home."
According to Santiago, they are an experience driven destination where customers can make their own fused glass pieces, no experience required.
"We also make custom pieces, but our passion is sharing the joy of creating with our customers," Santiago said.
Creative Escape Glass has a limited entry policy, (six people max based on reservation). They are no longer allowing walk-ins at this time. 
"We are going to reopen this Saturday with a test group of three makers, Santiago said. "Our studio holds up to 16 makers, but social distancing is a challenge in our studio. People move around during the making process. It's impossible to clean all potential surfaces because we have so many tools and equipment." 
According to Santiago, June 4 was the original re-opening date but a former employee wanted to come in with a few friends.
Santiago describes this weekend as a 'test run.' Pre-made glass pieces will be on sale for 30%-50% off through the end of June. 
"A mask will be required at all times while in the studio for staff and customers, whether you are making, shopping or picking up," Santiago said. "If you don't bring your own, we will offer disposable masks for $2 each. We will be disinfecting the tools, workstations and primary common touch surfaces after each maker session."
Creative Escape Glass will also be taking the temperatures of customers as they enter. 
"We have an infrared thermometer where we can point it at a forehead and it reads temperatures within a matter of seconds from a couple inches away," Santiago said. "It's pretty fun to use."
Despite the negative impacts of the virus, these places and numerous others are available for people of all ages to enjoy. And for those who prefer to air on the side of caution, a weekend of fun can still be obtained.  
"My family and I plan on staying home," said Destiny Drake, sophomore animation major. "We plan on playing games and spending the day together and may order carry out from a restaurant, if it's not too busy."
Despite her willingness to stay home, Drake says she eagerly awaits returning to her accustomed life but plans to take the proper precautions until the abnormalities fade.