After a difficult move to Eden Prairie, Minnesota, Rick and Patti Huggins decided a week in Florida would be the necessary de-stressor after a year full of change and uncertainty. 
The couple flew to Florida on Feb. 26, 2020. While there, they traveled to St. Augustine, St. Petersburg and DeLand, among other sites, relaxing and visiting family members.
Then, Rick fell ill and started vomiting.
"His brother didn't get sick; I didn't get sick. We just thought it was food poisoning," Patti said. "We came home March 4 and we were home for about two days."
The couple rested at home in Minnesota, then traveled to Ohio to see family March 7.
COVID-19 had already begun its spread in communities across America. Evening news held images of nurses in full antivirus garb, sticking swabs down mouths of fearful faces.
By March 18, Rick told Patti he still wasn't feeling well. According to Patti, Rick proposed they go home to be safe and not spread anything to Patti's parents.
Rick visited a clinic on March 23 and returned home, but by March 26 Rick's fever still refused to break and a cough matured. He shook with chills. He didn't want to eat but he maintained a persistent thirst.
Through tears, Patti recounted Rick's words from that day: "If I get admitted, you're here alone by yourself in Minnesota. I don't want to do that to you." Patti was overwhelmed with worry.
"I'm getting dressed and I'm taking you to the hospital," Patti told Rick.
Shortly after their conversation, Patti dropped Rick off at M Health Fairview clinic in Edina, Minnesota. Rick tested positive for COVID-19. He managed to send a text before sedation that Patti received when she got home.
'They're going to sedate me or put me on a breathing tube. Can't get my phone to dial out. It could be a day or two before I could talk to you. Keep safe, and I love you.'
Then, an endotracheal tube was inserted down his airway to prepare him for ventilation. 
"I'm sorry," Patti said as her shoulders shook through tears and her daughter, Emily Huggins, stroked her shoulder after she reread Rick's text.
As of April 28, the Huggins family has yet to speak with Rick, as he is being treated for COVID-19 at Bethesda Hospital in St. Paul, Minnesota.
It's been 34 days.
"It's been scary, frightening, I'm still scared," Patti said. "He got weaned off the ventilator Easter Sunday. They took him completely off. We got to see him (digitally) and then on Monday, the following day, he was back on (ventilation)."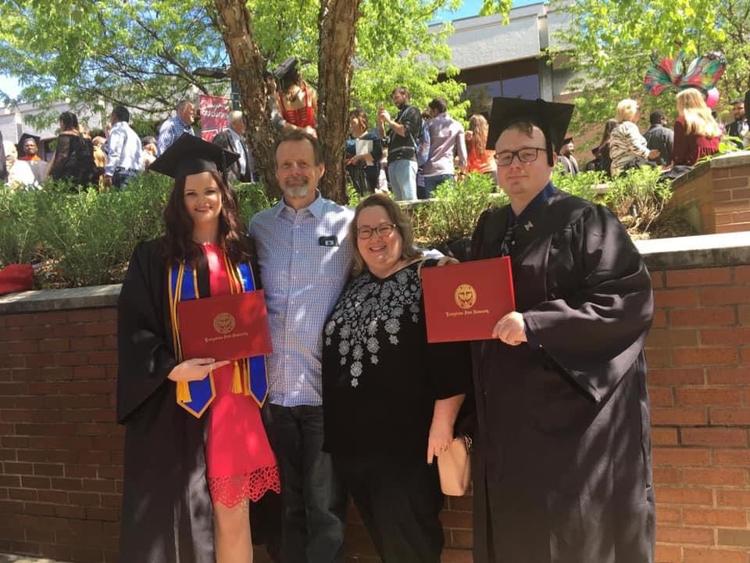 Easter Sunday was also the day Patti's father had a stroke after fighting COVID-19 in Youngstown, Ohio.
Patrick Murphy, 72, was never put on a ventilator, but the coronavirus can cause blood clotting. Now recovering from the virus and the stroke brought on by it, Murphy's undergoing rehabilitation at St. Elizabeth's Hospital in downtown Youngstown. His tentative release date is May 6.
According to Emily, the family is perplexed that Patrick, at 72, never needed a ventilator and was on the road to recovery long before Rick. Rick is 51 and an avid cyclist who has bicycled across the state of Ohio, from Cleveland to Cincinnati three times and across Indiana. He's considered healthy with no underlying conditions.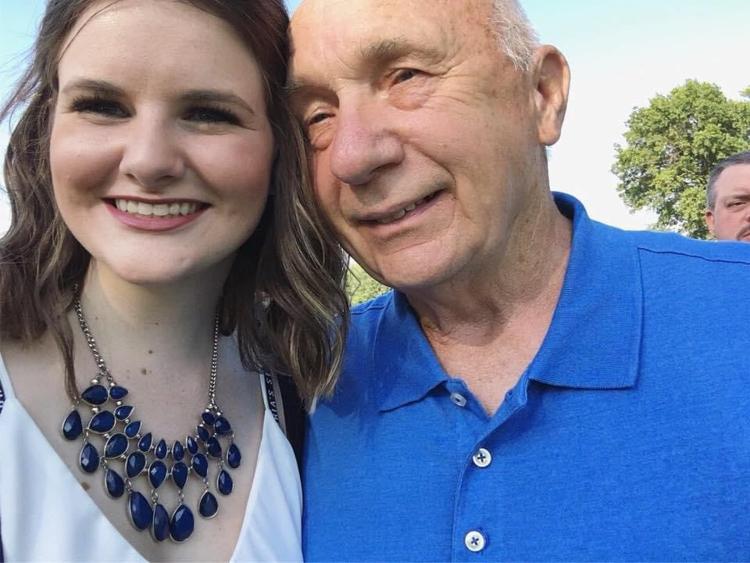 "My dad is the healthiest person. I remember — because I live alone — so I was like, 'I'm scared to be alone. Ohio is shutting down.' I remember him telling me 'Don't be afraid, there's nothing to be afraid of.' And I never in my wildest dreams would have expected him to get this sick this fast," Emily said.
By Thursday, April 28, Rick had been in the hospital for 33 days, on a ventilator for 29 and sick for 38, his family confirmed. 
During her interview, Patti pulled out a notebook of numbers and records she's collected since she dropped Rick off at the Edina clinic. She's written down meticulous details that Bethesda's nurses and doctors have communicated to her over the phone or through an iPad, which also allows the family to see Rick. 
The Huggins family emphasized they don't know where Rick picked up the virus and they don't know if Rick gave the virus to Patrick, if Patrick gave the virus to Rick or if the two cases are unrelated but coincidental.
Patti said she has coped through Rick's illness by speaking to Rick's sister, a nurse in Pittsburg, and their godson Andrew, an active Army ICU nurse. Patti also has friends who are respiratory therapists.
"Andrew calms me down a lot," Patti said. "I know a lot of people don't have those (connections) but thank God we do because it's a lot of numbers."
Amid the calls from the hospital and sharing updates with family, friends and random connections hungry for COVID-19 information through Facebook Live, Patti said she is better able to cope by having her children Nick and Emily with her in Eden Prairie.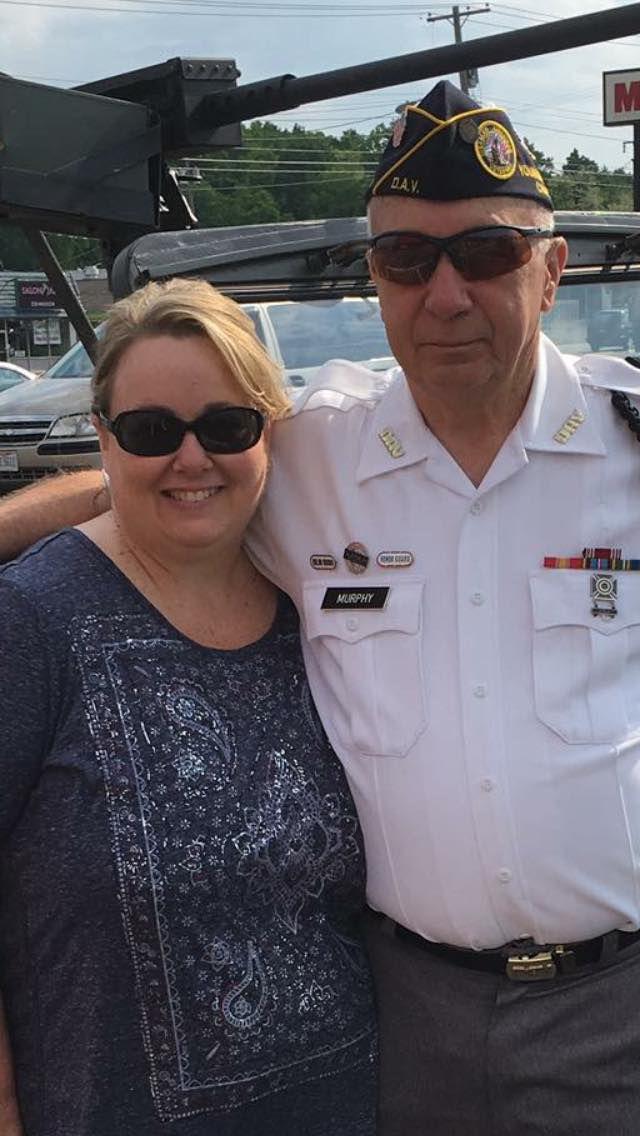 Emily is an online graduate student at Missouri State University in Springfield, Missouri, and a public accountant in Youngstown, Ohio. Nick worked as a development engineer in the automotive industry in Columbus, Ohio, until he was furloughed last week — another stressful burden brought on by COVID-19.
"I've always relied on my dad to help me make life decisions," Nick said. "Losing my job — I have a lease that I need to either renew or move out in Columbus. That's a big decision. Having his life experience would be super helpful right now. So, that's real tough."
With the company of her children, Patti has found support in her newfound community. Over the last year she's made friends in Minnesota, who check on her frequently.
"We have a dog," Emily said. "Some stranger just said, 'I'll watch your dog while your husband's sick.' People bring her groceries. The kindness that people have — it's been amazing."
After Rick's intubation on March 26, his organs began to struggle to fight the infection. First, it was his lungs — the ventilator kept them going. His kidneys then stopped producing urine and his body began to collect excess fluid around his heart.
From there, his heart and liver were attacked by the virus. Amid this attack, Rick underwent three dialysis sessions and five blood transfusions. His organs have improved, and he is back to his weight before admittance to the hospital, losing the excess fluid. But these victories were not before Easter. Once off the ventilator on Easter, he "tanked," Patti said.
Then came Rick's biggest test, according to the family.
The darkest hour of Rick's journey came last week when doctors notified Patti his body entered a cytokine storm — his immune system went into overdrive in a desperate attempt to beat the infection, but began turning on itself in the process.
Rick's medical team decided to give him an IL-6 inhibitor drug, a drug that inhibits the IL-6 protein and in turn suppresses this overreaction by the individual's immune system. 
The drug seemed to reverse the storm. The IL-6 inhibitor began to calm Rick's immune system, and his lung capacity improved. Rick's liver healed itself, doctors reported his heart improved and his fever descended to a mild 99 degrees. Patti said she feels like she has become an expert on complex medical issues overnight to try to understand what her husband is living through in a hospital room without his family.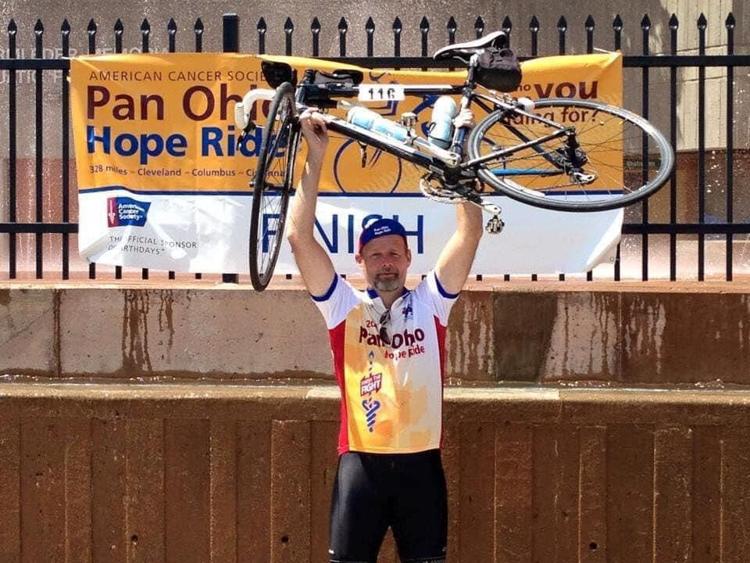 The nurses set up a video chat with Rick and his family on April 22, and he was able to give a thumbs-up while still breathing with the help of a ventilator.
"Sitting in a chair, giving me a thumbs-up — those are little things that I take for granted. And when we saw it yesterday on video, we cried," Patti said.
On Sunday, April 26, Rick was taken off the ventilator again. He is undergoing continued observance and therapy at Bethesda Hospital.
The Huggins emphasized how thankful they are to the Bethesda hospital staff. They are also grateful for family and to God.
"We do a nightly Zoom prayer with Rick's family, his sisters, brothers and his parents," Emily said.
"And then on Saturday nights, we get my side of the family and Rick's side of the family (on Zoom)," Patti said. "And that has helped a lot."
The constant waiting for news on Rick's condition and the frequent notifications from the hospital have shaken the family. Every time Patti, Emily or Nick hear a ringtone they freeze, the trio said in a group interview. But Patti makes sure to send Rick an encouraging text message every other day, even though he can't read them.
One such message from April 23 reads "You're such a fighter, so strong. You have no idea how strong you are. I miss you so much. I want you home with me. But I have to be patient and I love you."
Patti has two lessons she wants to share with the world through this experience: One, practice good hygiene. Two, share important financial information and account logins with your family, just in case the worst does happen. Patti said Rick practices online banking, so the family doesn't receive printed bills. She has had to discover important information for accounts they share to pay essential bills.
"What I learned from this is he took care of all the bills, so I didn't know how to pay," Patti said. "I mean, I've had my own business, so I know how to pay bills. I didn't have passwords. I didn't have security questions. I didn't have any of that. So those are things I tell people. Please share with your significant other so if something like this happens."
Emily said there is a lot she would tell her dad at the end of this. She loves him, she's ready for him to come home, she misses his "dad jokes" and his laugh.
"He also doesn't know what the Tiger King is," Nick said, sending Patti and Emily into a storm of laughter.
Patti's words to Rick: "I love him. And come back to me. I need you.
"I need him," she said.