Missouri State students can now use Bear Bucks or Dining Dollars to order from their favorite on-campus restaurants using the MSU On the Go mobile app.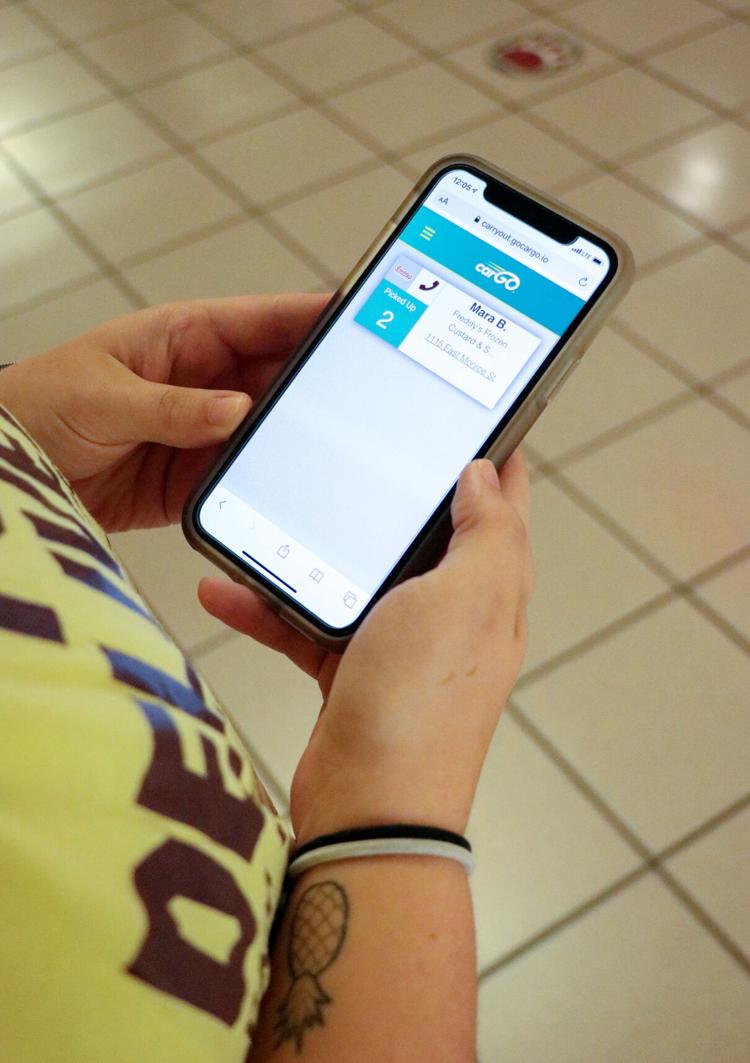 Upon downloading the app — available on Android and iOS systems — students can sign in using their Missouri State BearPass login, which automatically links their Bear Bucks and/or Dining Dollars to the MSU On the Go account.
Students can choose between the on-campus restaurants like Panda Express, Freddy's, Subway or Einstein Bagels as well as over 80 off-campus restaurants, including Black Market Smokehouse, George's Family Restaurant, Krispy Kreme and That Lebanese Place.
According to Amanda Pemberton, MSU On the Go director of operations, students have the option of delivery to any location on campus and some off-campus locations.
"Our geofence is set at 0.65 miles, though we have made some adjustments to accommodate those in Kentwood Hall, Bear Village and a few other areas," Pemberton said.
Along with delivery, students can place orders in advance for pick-up.
Once an order is placed on the app, an order screen will appear. When a student is near or at the restaurant, they can choose the "I Have Arrived" button to indicate to staff that they are ready for their order, Pemberton explained.
A unique feature to the app is the ability to join a group when ordering from a restaurant. When joining a group, the cost of food and delivery can be split evenly between each group member.
The app also offers a rideshare service, similar to Uber or Lyft.
Students should note that Bear Bucks and Dining Dollars cannot be used for off-campus restaurant purchases to the rideshare service.
According to Pemberton, all MSU On the Go on-campus deliverers are Missouri State students.
"It was extremely important to us to make sure that all the jobs that we created are geared toward MSU students," Pemberton said. "We really want the students on and off campus to feel like On the Go is part of the MSU community."
Breelyn Hale, senior speech and theatre education major, said she has been working as an on-campus deliverer — about eight hours a week — since August.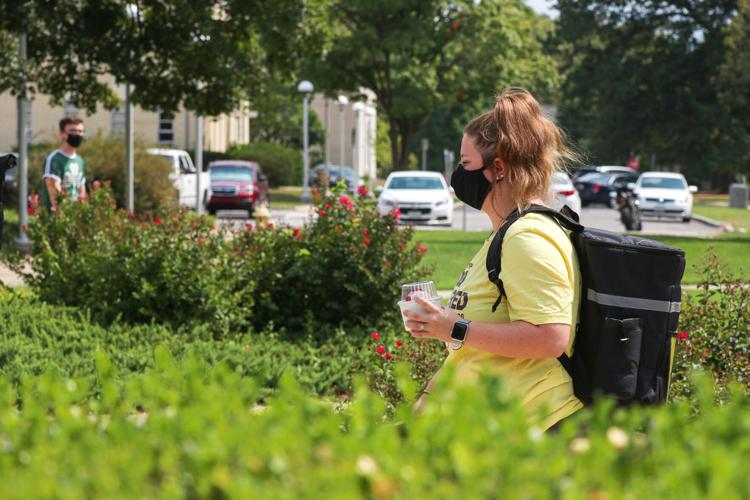 "Out of all the seasonal jobs I've worked, this has been my favorite," Hale said.
MSU On the Go is a direct affiliate of carGO, an "on-demand restaurant food, alcohol, rides and small package delivery" provider based in Missouri, according to the carGO website.
"With everything happening in the world right now, the university and Chartwells (Missouri State's dining service provider) both wanted to provide a safer and more convenient alternative to pickup orders, which we offer through deliveries," Adam Neptune, carGO southwest Missouri vice president of operations, said.
MSU On the Go replaces Missouri State's previous restaurant pick-up services Tapingo and GrubHub.