As protests continue across the nation following the death of George Floyd by Minneapolis police officer Derek Chauvin, Missouri State students have started to sell their work to support the movement against police brutality.
Katelyn Betz, MSU graduate, has been selling work ranging from paintings, stickers, drawings, photos and prints for five years.
Recently, Betz has been donating the profits from her work to Black Lives Matter, an organization advocating for equal treatment of black Americans. Betz has also donated funds to the Minnesota Freedom Fund and the National Bail Fund Network, both of which put proceeds towards paying the bail of protestors.
"I have been a supporter with my words of Black Lives Matter since I heard of it, and I had only donated some of my own money a week or so ago," Betz said. "I felt that at this time, just being a vocal supporter was no longer enough, and if I can use my own skills to financially support the movement, I would be stupid not to."
Betz said she didn't feel comfortable attending the protests because she lives with an immune-compromised person, which led to her selling work to support the movement financially.
During a two-day fundraiser where she sold BLM-themed prints, Betz was able to donate $294 to the three organizations — Black Lives Matter, the Minnesota Freedom Fund and the National Bail Fund Network. Betz said she plans to hold another fundraiser soon but will have the art be unrelated to BLM.
"After learning so much this week, I personally feel it is best to let people make art about their own struggle and not overstep to gain attention for yourself," Betz said. "I think making art about this is important, but I would like to give that room for artistic expression to black people who live their struggle every day, let them make their own emotional art about their own struggle and support them financially on the sidelines if I can."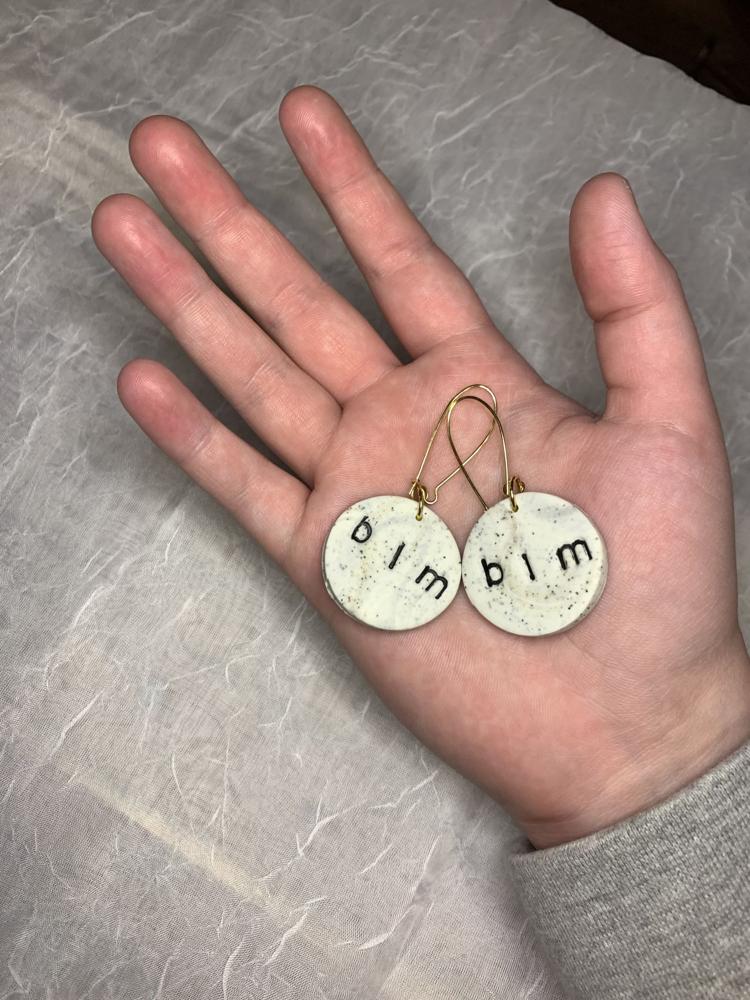 Abbigail McGrath, sophomore sociology major, has been making and selling Black Lives Matter earrings from her Etsy shop, statementhandmade, since March. McGrath has been donating her profits from each purchase to the Innocence Project, a non-profit legal organization which fights wrongful convictions. 
"I haven't been doing it for super long, but I figured even though I am newer at it, I could still use what I know to support a bigger cause," McGrath said. "I have always considered myself an ally, and I have donated in the past, but just recently I have been able to go to protests and consider myself a bigger part of the movement."
During the first two days of selling her earrings, McGrath said she sold out. Since then, she has been restocking and sending out orders when they come in, maintaining a steady stream of orders.
"This is definitely something I will continue during the school year," McGrath said. "(My) business has gotten much bigger than I thought it would, and I am super attached to it, so there's no way I can stop now."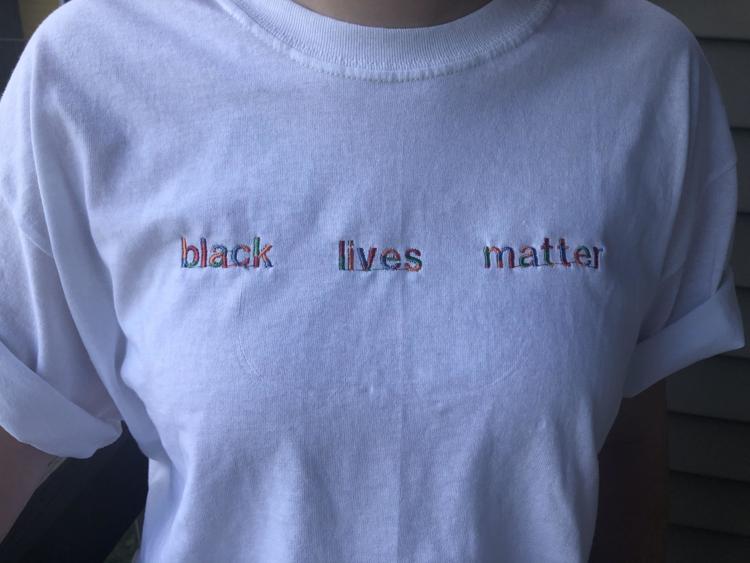 Due to many people being unable to attend protests, Ayu Lockos, a sophomore musical theatre major, began sewing Black Lives Matter shirts, with the profits being donated to an organization of the customer's choice. All funds are put towards the chosen organization, and customers are encouraged to supply their own thrifted shirts, costing only $5 for the design, or a $6 upcharge if they cannot provide their own.
"After hearing about the deaths of Ahmaud Arbery, George Floyd and Breonna Taylor, my heart sank and I knew it was extremely important that I do everything I can to support the black community," Lockos said. "Now that this movement has gained so much traction, it is so important that everyone does everything they can to help support; whether that be marching on the frontlines and protesting, donating or even posting on social media."
Lockos began making her shirts two weeks ago, and has already been able to donate over $300 to various organizations including KC bail out, southern Christian leadership conference, black trans protesters emergency fund and other various bail out funds that donate throughout the US.
"I am absolutely amazed and so proud of my St. Louis and Springfield communities for not only supporting me in this, but for donating so generously and wanting to represent what is right so boldly on their chests," Lockos said. "I'm not going to lie, making these shirts has been stressful — just because I am embroidering these shirts by myself, each shirt requires so much special attention and with the way I am doing it requires me to travel back and forth from St. Louis to Springfield every once in awhile just to lessen complications for customers."
Despite complications and difficulties, Lockos said making the shirts is something she plans to carry on into the school year.
If you or someone you know is creatively supporting the Black Lives Matter movement, let us know! Tweet us @TheStandard_MSU.