While at an artist residency in Quebec, Canada, last summer, Amanda Smith, an art and design assistant professor at Missouri State, roamed the streets taking in the Quebecois culture surrounding her.
She often caught glimpses of French newspapers frequently displaying images of American news.
A photo of Robert Mueller, raising his hand as he took oath in court, inspired Smith to take a break from her own art which she worked on 12 hours a day at the residency.
Smith created a small, close-up painting of Mueller's hand, which inspired her to start "Painting the News," a painting project which she is implementing into her Painting II course this semester.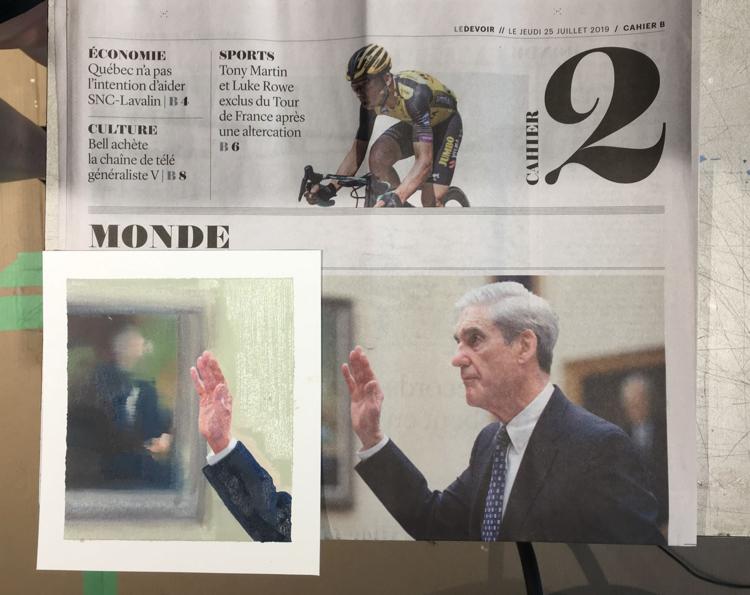 Every two weeks, Smith challenges her students to create small paintings from images found in current, print newspapers. The students only have class time, which amounts to two hours and 45 minutes, to produce a painting.
Smith said her students work on larger-scale paintings for several weeks at a time and she believes "Painting the News" allows them to step back and take a break on something smaller.
At the end of each class, Smith would hold a small critique, allowing students to discuss the work created.
Smith said a lot of her students addressed the Iran protests, overseas and domestically, at the beginning of the semester. But as the weeks went on, each student began to find a niche, she said
Many students painted sports, such as the Chiefs' Super Bowl victory or Kobe Bryant's death, the Australian bush fires and the initial COVID-19 outbreak in China.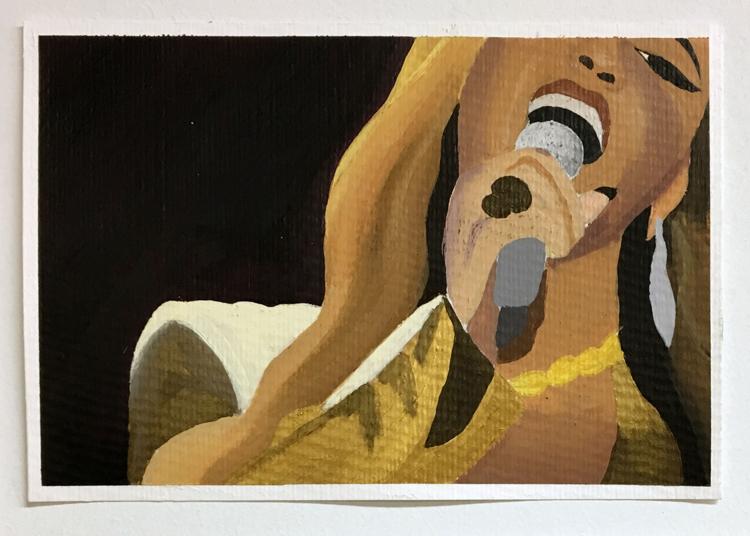 Olga Shute, a senior painting major, said she is drawn to painting from photos which create a sense of helplessness.
In her most recent "Painting the News" piece, Shute painted a bird's-eye view photo of Harvey Weinstein walking into court.
"I was interested in the idea of power and how it is shown through large vehicles and camera angles," Shute said. "I thought the photo made Weinstein look small, as he was crouched over a walker. He looked like a cartoon villain. While painting this last one, I wondered how the other women who testified had to commute to the courthouse. Did they not have the luxury of a large car and a support group walking behind them?"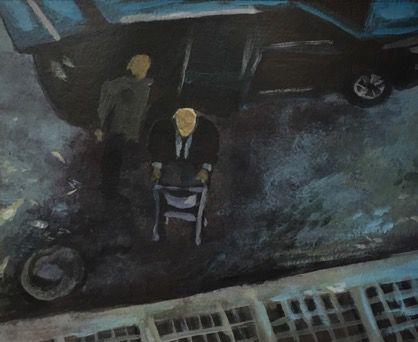 One of Smith's requirements was for students to work with physical, print newspapers. At the beginning of the semester, many students were unaware of where to locate newspapers, but over time she noticed students bringing in different local and national sources.
Smith said now that the course is online, she is encouraging her students to utilize internet sources to practice proper social distancing. She started a Facebook group for the project, allowing her students to share their work for continued class critiques and encouraging artists from anywhere in the world to contribute their reactions to the news through painting.
Within the first week of the Facebook group's creation, Smith received submissions from three different states.
Anne Dovali, an artist from Nebraska and friend of Smith, submitted a close-up image of the COVID-19 virus seen on a phone screen.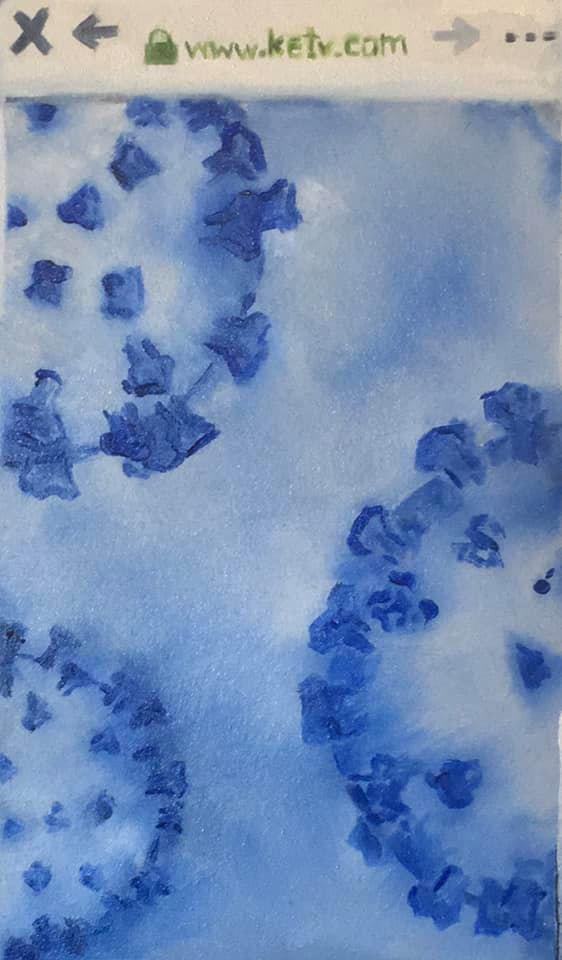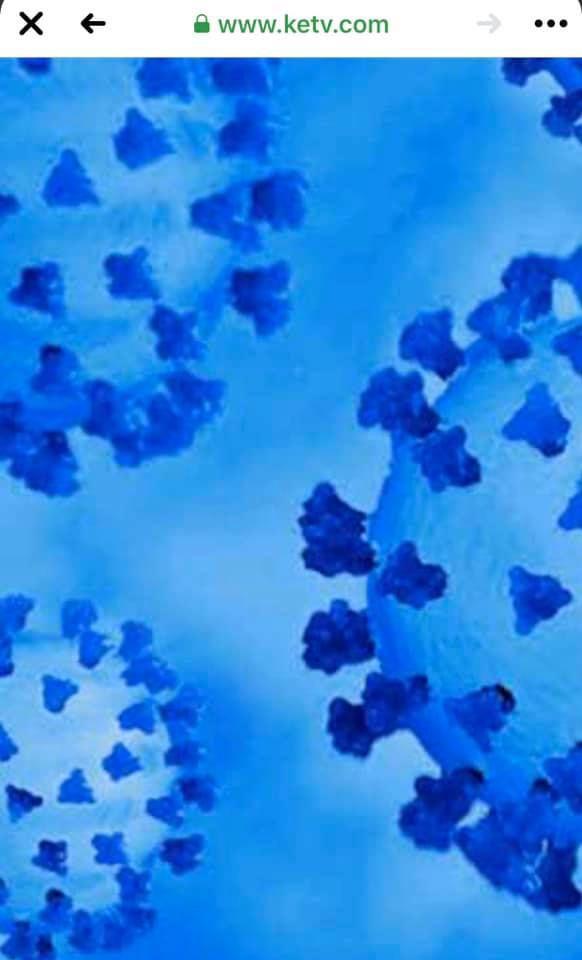 For a period of time in 2019, Dovali studied clouds through painting. She said the close-up images of the virus she saw online reminded her of the plush and flux nature of clouds.
"While I wouldn't describe corona as plush, the virus is very much always in flux," Dovali said. "The colors and gradients rendered by the microscopic images are so attractive. These observations led me to think of the virus as a viable subject matter to continue this practice of loosening up."
Dovali said she believes "Painting the News" is important because it serves as a documentation of history, which artists will be able to look back on later.
"A year from now it will be interesting to look back at the collection of paintings, to remember where we all were collectively, responding to the constant stream of news about coronavirus, but as well to look at each of our own paintings and remember where we were individually, what stuck out to us in the news and why," Dovali said.
Smith said she hopes to continue on schedule, with students producing four more works throughout the semester, due every other week. However, under current circumstances, Smith said she is more concerned with her students' well-being.