Early into the COVID-19 pandemic, members of the Event Safety Alliance, a non-profit trade association of live event industry professionals committed to eliminating unsafe behaviors and conditions, began creating guidelines for social distancing during concerts and released the finished guide on Monday, May 11. However, these restrictions leave some musicians confused.
The plan was designed by entertainment lawyer Steven Adelman and ESA Director of operations Jacob Worek, and it details safety measures like contact tracing (the monitoring of infected individuals and warning to those they have contacted), worker health and sanitization procedures.
Many view these restrictions as extremely difficult to pull off, especially in tight venues where maintaining a six foot distance between patrons could be virtually impossible. Lambgoat, a hardcore and metal music news blog, published an article regarding the restrictions to moshing and other concert traditions many people have become accustomed to.
The Lambgoat article states, "Patrons cannot all stand at the front of the stage like they are accustomed; moshing and crowd surfing are violations of social distancing per se and must be absolutely prohibited during this pandemic; even hallways and smoking areas where patrons congregate will have to be monitored to enforce health policies."
Frontman for an Ozark based blues band Terra Nova Kings, and former frontman of thrash metal band Savage Spawn, Isaac Baldridge said he thinks these restrictions would be very hard, if not impossible, to perform under.
"They won't be able to keep it that way for very long without everyone either doing it anyways for a good time and security just letting it happen, the artists give the okay and make headlines or the people try something but get shut down and in return, they cause a riot," Baldridge said. "Crowd control is more than just a paper with rules."
Founder of the Queen City Shout festival, Eddy Gumucio, is choosing to move his event to an online format, rather than trying to work within these rules. QCS is a Springfield-based arts festival in late August, which usually has four live music stages, visual artists and other activities with the goal of raising money for poverty relief.
"Our primary mission (with QCS) is to help the community," Gumucio said. "The responsible thing for us to do is not even risk spreading it, otherwise whose community are we helping?"
Gumucio said there will be a method of getting funds to their usual charities that fight poverty, despite the digital-only format. Gumucio also said in the future these performances will continue to be recorded in addition to being performed live so each piece can reach more people than it normally would at the festival. 
Sophomore at MSU, Max Seals, a frequent attendant for local shows gave his opinion on the guide.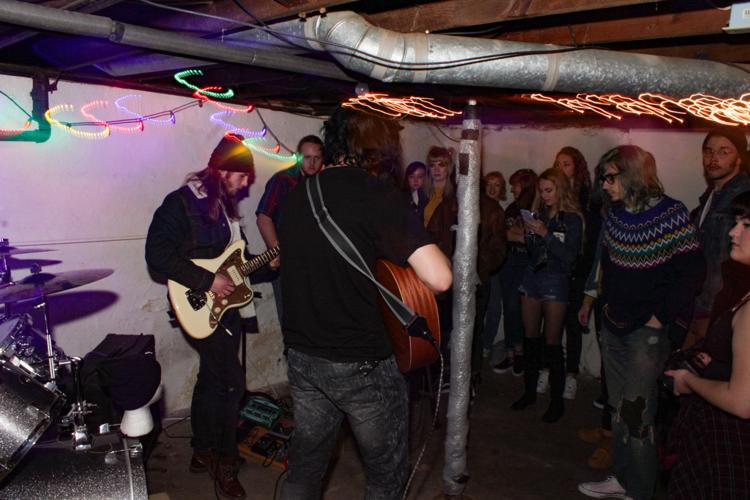 "I agree many people will be reluctant to immediately comply with the new rules and regulations, but over time they will acclimate and understand their importance," Seals said. "The scaling available for smaller venues is well thought out and will hopefully allow for a safe and financially reasonable way to safely enjoy shows again."
While the future of live performances remains a mystery, there has been a glimpse of what socially distanced concerts would look like.
On May 19, Travis McCready, a country singer, and the frontman for country band Bishop Gunn, performed at Arkansas' TempleLive following similar guidelines to those proposed in the ESA guide. This was after he initially received a cease and desist for not having proper guidelines. His TempleLive performance was America's first socially distant concert. Despite having a reduced capacity of only 239 people, the concert was critically well received.
To read the full ESA guide, click here, and to read more about McCready's performance at TempleLive, click here.
What do you think of the ESA guide? Do you think local venues like The Outland Ballroom could implement something like this? Tell us what you think @TheStandard_MSU.