"It's hard not to feel blue, when it always feels like there's nothing we can do."
A lyric from Mitchell Matthews' 2019 release, "Amazonia," addressing the burning of the Amazon Rainforest and impact of climate change on society, captures the inspiration behind Songs with a Purpose, a nonprofit record label dedicated to advocacy and change.
Matthews, a St. Louis native, said he was saddened to hear the news about the continued burning of the Amazon Rainforest in August of 2019 and knew he wanted to do his part to help.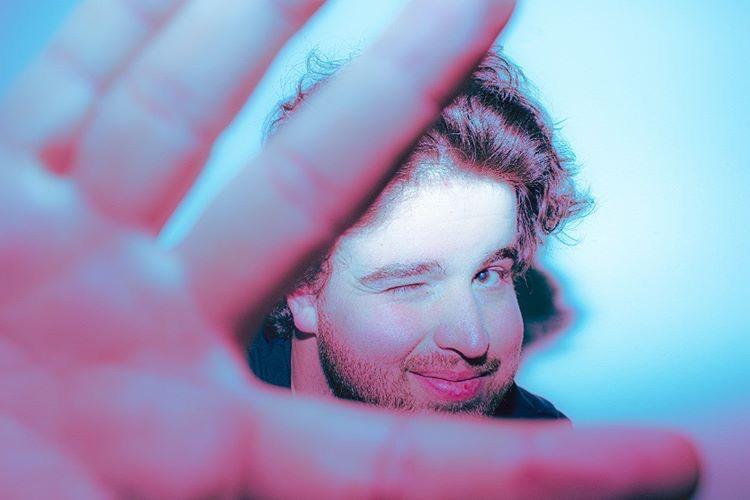 After releasing "Amazonia" on streaming platforms such as Apple Music, iTunes, Bandcamp and Spotify, Matthews began to donate all of his profits, along with additional money collected through a Facebook fundraiser tied to an original post about the song, to Amazon Watch.
"If you buy this song on iTunes (for 99 cents) or on Bandcamp (name your price), all proceeds will go toward charities doing their part to rebuild the Amazon Rainforest," Matthews said in the Facebook post.
Amazon Watch is a nonprofit organization whose mission is to protect the Amazon Rainforest and advance the rights of the Indigenous people in the Amazon Basin, stated by the Amazon Watch website.
According to Amazon Watch's "2019 Amazon in Focus, 2017-2018 Annual Report," during the 2017-18 fiscal year, 34.8% of the nonprofit's income was sourced from individual donors like Matthews.
Matthews said he was happy to know he helped people through his work of writing, releasing and promoting music and wanted to continue making an impact.
"I was inspired to create a music platform of my own, where I could support and promote local and larger artists, as I've always wanted to do, while simultaneously being able to consistently donate a large majority of profits made to charities and organizations in need, rather than just every so often," Matthews said.
Nine months later, in May of 2020, Matthews founded Songs with a Purpose.
According to Matthews, artists who partner with Songs with a Purpose choose a percentage — preferably over 50% — they would like to pledge, from the profits of select songs, albums or EPs, to a specific charity or organization for a set amount of time, such as two weeks or one month.
"(The artists) can always renew their pledging to said charity of choice after the (designated) amount of time, as well as choose a different organization to promote," Matthews said. "Basically, if artists like what we're doing, they can ideally be a part of our organization as long as they like."
To date, Matthews has worked with Malibu '92, an alternative pop rock band, Hazel Avenue, a jazz-fusion pop cover band and Critical, a lo-fi hip-hop artist, all from St. Louis.
Hazel Avenue, made up of band members Grace Robertson, Ben Shafer, Keshon Duke, Aden Biggs and Matt Lesch, partnered with Songs with a Purpose after Matthews pitched the nonprofit's mission to Duke, a high school friend of Matthews.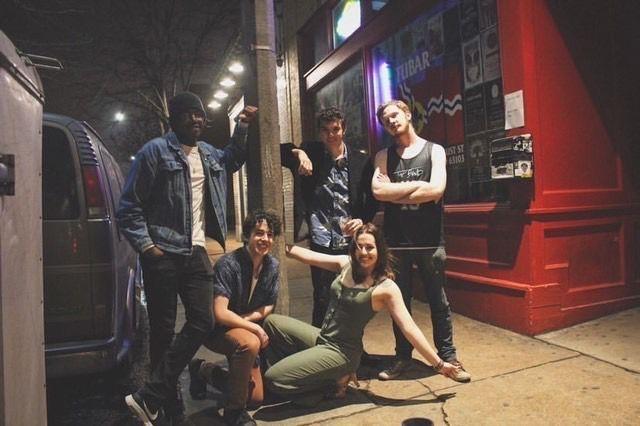 "Our band is strongly dedicated to aiding the fight against racial injustice and police brutality that has plagued our country for far too long," Duke said. "The mission behind Songs with a Purpose allows us to use our music for a better and worthy cause. We couldn't be more eager to help make a change, and this was a great opportunity to do so."
Currently, Hazel Avenue is donating 90% of their profits from the three songs on their EP "Covers, Vol. I" — "Sunday Morning," "Crazy," and "Redbone," to The Marshall Project, a nonprofit news organization creating and sustaining a sense of "national urgency" about the United States criminal justice system, according to the project's website.
Donations will be made from the EP's profits through July 13.
According to Duke, of the remaining 10%, 5% will go to Songs with a Purpose and 5% will come back to the band.
Duke said the band "definitely" plans to work with the nonprofit in the future and believes the work Matthews is doing is important.
"Organizations like these help create local change and action that can then lead to even bigger milestones," Duke said.
Along with Matthews' initial donation to Amazon Watch and Hazel Avenue's ongoing donations to The Marshall Project, Songs with a Purpose partners have also donated to the African American Youth Harvest Foundation, The Bail Project and the Equal Justice Initiative.
The African American Youth Harvest Foundation addresses disparities and ensures low-barrier access to educational, economic and enrichment resources for at-risk youth and their families, according to the foundation's website.
The Bail Project, which Matthews said he will donate 100% of his near future personal streaming profits to, is a national nonprofit whose mission is to pay the bail of low-income Americans while collecting stories and data to "prove money bail is not necessary to ensure people return to court," as stated on their website.
According to the Equal Justice Initiative's website, EJI provides legal representation to those who have been illegally convicted, unfairly sentenced or abused in state jails or prisons.
Although the majority of Songs with a Purpose's donated profits will go to the artists' chosen charity or organization, Matthews has provided a list on the Songs with a Purpose website, located under the "Charities" tab, which lists other Black Lives Matter related charities and petitions interested parties can donate to and/or sign directly.
"I want to have a place that people can refer to and have all the resources they need when it comes to donating toward a cause," Matthews said.
Matthews said he hopes to expand Songs with a Purpose's partnership reach and would like to work with Springfield musicians such as Qired, Rosewood, Seth Goodwin and Slyp, to name a few.
Artists interested in working with Songs with a Purpose can email Matthews at songswithapurposerecords@gmail.com
To stay updated with Songs with a Purpose, follow the nonprofit on Facebook @songswithapurposefb and Instagram @songswithapurposeig