Abigail McGrath crouches over a coffee table on her bedroom floor as she mixes different colors of polymer clay until she has a design exactly how she wants it. Carefully, she pieces together the clay on hypoallergenic stainless steel or studs.
After three to four hours, McGrath has created six different pairs of handmade earrings, ready to be photographed, marketed on her Instagram, @statementhandmade, and uploaded to her Etsy shop.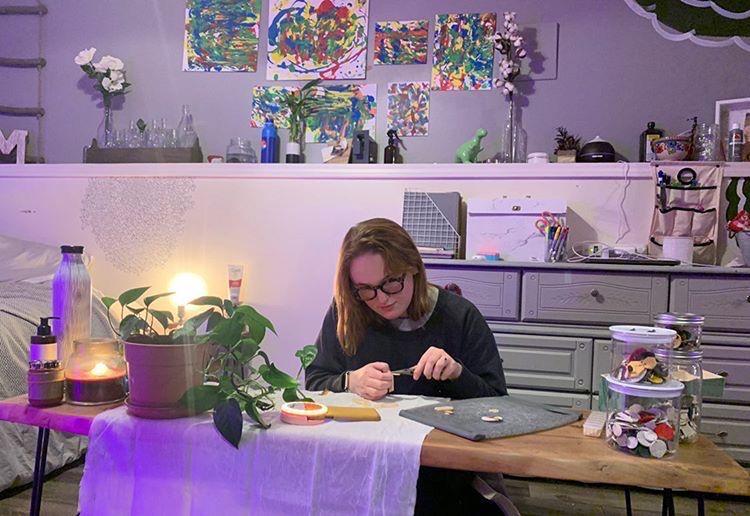 McGrath, owner of Statement Handmade, is new to the handmade jewelry business, as she started creating and selling her earrings in March, amid the pandemic.
McGrath said she was inspired to start Statement Handmade because of the amount of free time she now has, along with wanting to create a new, different type of jewelry.
"I had always loved seeing earrings that other people made, but I never seemed to find any designs that were exactly what I wanted," McGrath said. "The honest truth is I loved making them so much, but I was running out of reasons to make them. I can only wear so many pairs."
McGrath describes her earrings as mid-century modern abstract. Currently, she has four collections for sale:
Spring Collection, an array of different spring colors and patterns

Abstract Collection, unnatural colors and shapes

Outrageous Collection, large sizes and bold colors

Granite Collection, neutral midtones with granite, marbled appearance
Rachel Smith, a sophomore global studies major at Missouri State and friend of McGrath, said she bought a few earrings from McGrath before she started her business.
"I just saw that she was making earrings and I wanted to support my friend, and I also loved everything she was making," Smith said.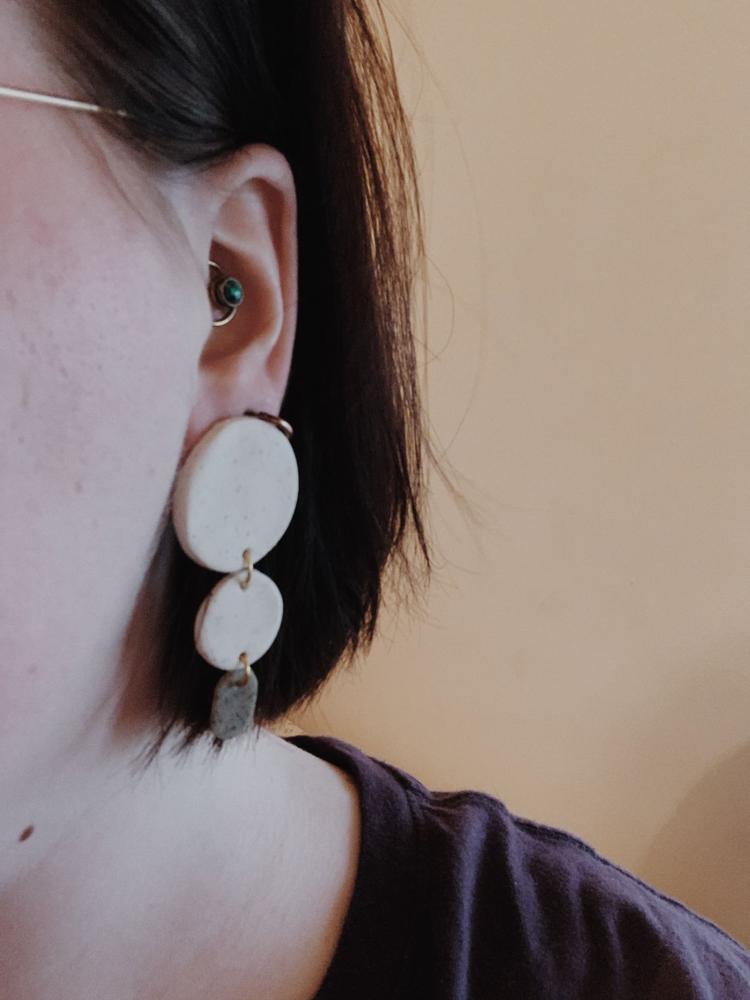 Smith said McGrath delivered them to her before the opening of her Etsy shop. 
As a new, small business, McGrath said her sales are not regular, but she is working on expanding her buying audience and social media following.
Whenever she receives payment from a purchase, McGrath pumps the money back into the business — buying more clay and supplies to create higher quality products. 
"I try really hard to make everything affordable, so people don't feel like they have to shell out money to feel good about themselves and what they are wearing," McGrath said.
Statement Handmade earrings range between $8-16.
Once the pandemic dies down, McGrath said she is interested in expanding her business by selling at the Farmers Market of the Ozarks and local boutiques but wants to make sure she has all of the kinks worked out before then.
"I'm drawn to things that have a lot of heart attached to them," Smith said. "I can tell Abby really puts a lot of love and thought into what she makes. It's art — it's part of her. It's so cool to see her grow and make things that obviously mean a lot to her."