Every day at the Humane Society of Southwest Missouri presents new challenges as the shelter operates at a limited capacity with limited staff. The humane society falls into a middle-ground area of the essential/nonessential continuum, where some of their services are essential but others are not.
The Humane Society of Southwest Missouri is the largest no-kill shelter in the area, according to the shelter's executive director, Sue Davis. This means they have lots of animals to care for. The shelter is solely donor-funded. but now that people have lost jobs, many are less likely to donate and more likely to be unable to feed or care for their pets. 
Under the first half of Missouri Gov. Mike Parson's "Stay Home Missouri" Order, the shelter was unable to continue pet adoptions. This meant lost revenue of adoption fees and retail sales.
Still, the Springfield community relies on the shelter to take in unwanted animals, utilize the shelter's pet food bank and access spay-neuter services. 
"If someone comes up with a stray dog, we should take them," Davis said. "If a dog is hit by a car, we should take them in. People lose their jobs, we need to take them and we still did continue because we operate a spay-neuter clinic and have a pet food bank." 
The spay-neuter clinic and pet food bank are some of the most expensive services for the shelter to offer. 
"The expense part of the business continued and maybe got exacerbated, while the income side of the business was pretty much halted."
Fundraising events, adoption fees and retail income were all stopped. This is where much of the shelter's revenue is generated.
All the while, the shelter is working with limited staff and coordinating with potential adoptive or foster pet parents virtually, cleaning to comply with CDC guidelines, secure personal protective equipment and care for animals.
"It's been kind of the perfect storm of challenges," Davis said. "I say our recipe has been creativity, determination and flexibility. We change every day."
For the second half of the stay-at-home order, the shelter was able to do curbside adoptions. As the state-wide lockdown is lifted on May 6, the shelter's operations will change once again as they allow a limited number of people into the shelter to adopt.
Davis anticipates a host of potential challenges in adjusting back to normal. She predicts an increase in unwanted animals from a near-halting of spay and neuter services, as well as an increase in sick animals because of slowing vaccination clinics.
As people return to work, pets who were adopted during the pandemic may have a rough  time without everyone home. 
"Have a little degree of separation so that you can prep them for when you do go back to work so that they are secure and confident and know that it's okay and you're coming back," Davis said.
At the same time, Davis said this can also be the perfect opportunity to housebreak a dog and let pets acclimate to their new environment.
Davis said the shelter has observed an increased adoption demand, as many people want companionship while they shelter in place. 
"Animals give us everything," Davis said. "They lower your blood pressure, they take the stress away, they amuse you. They just give you companionship, exercise.
"I think there's just so much value to be had from sharing your life with a pet," Davis said.
For individuals or families looking to adopt, Davis recommends checking the Humane Society's website to look at potential pets but to come with multiple options. 
"It's a great time to enjoy the fun of having a young cat or dog or even just help a senior pet that maybe hasn't had a wonderful life and now looks forward to sharing his final days," Davis said. "It's a great time to give those last days to have a pet that never really had the joy during the rest of its life."
Last week, Sidney Young, a senior fashion merchandising major, adopted a pet from Haven of the Ozarks in Cassville, Missouri.
Young is a graduating senior who was planning to get a dog for several months. As a graduation gift, her mom paid the adoption fee for her new puppy, Bubba.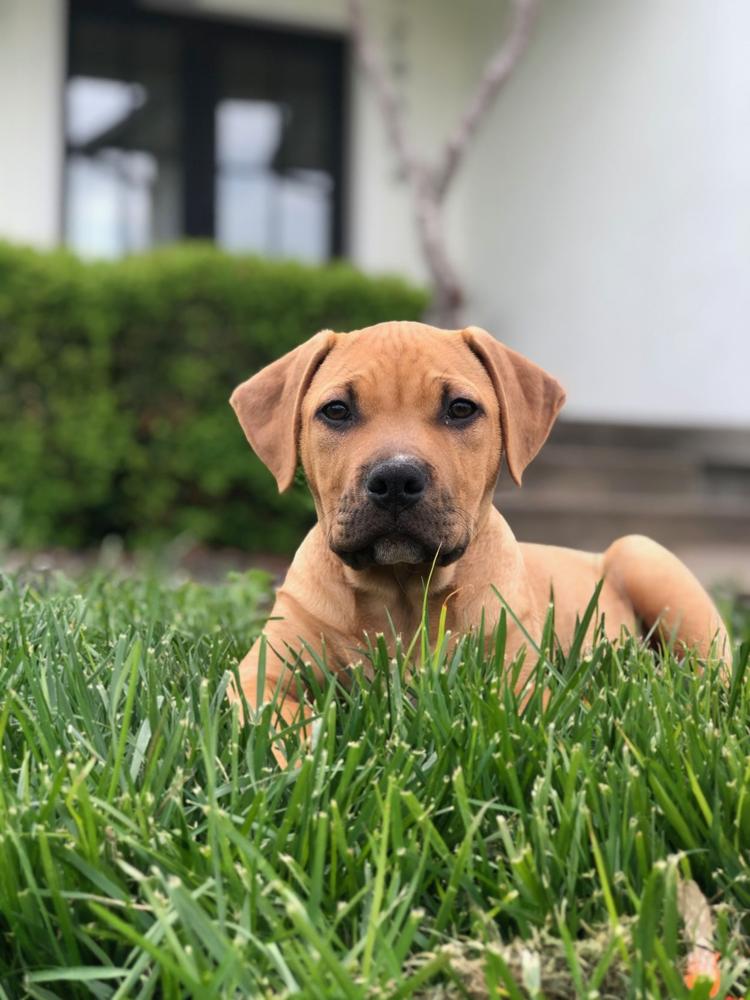 Young found Bubba through an app called PetFinder. The app provides information on the pet and connects the user to the shelter where the pet is held. 
To comply with social distancing guidelines, Young was not able to meet Bubba before she took him home. She was able to read Bubba's story on PetFinder, so she felt confident in her decision to adopt. 
"He was found on the side of the road as a little puppy and he had a disease but they nursed him back to health," Young said. "I knew that he wasn't caged up, he wasn't abused by some other people or anything like that. He was a puppy, so I knew that I would be able to train him and give him a good life."
Young advises potential adopters to do their research on different breeds, plan, save money and to not adopt on a whim.
Since adopting her new puppy, Young said she has spent a lot of time house and crate training Bubba. She said she loves having him around and being greeted by him whenever she returns home from running errands.
"I definitely think that this is the perfect time to adopt," Young said.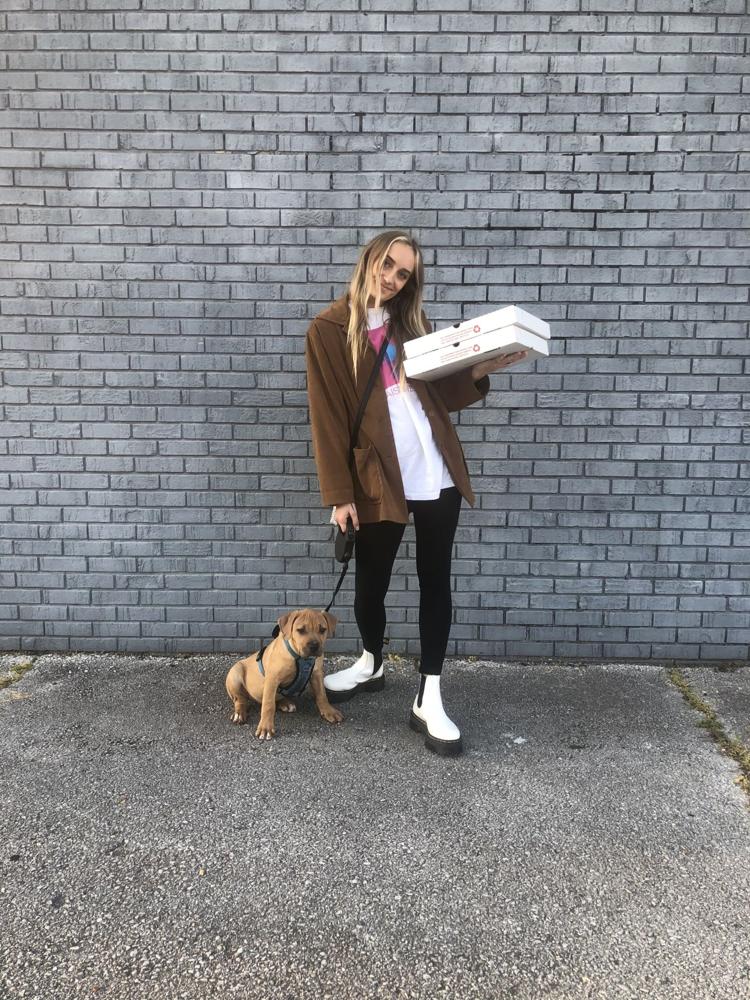 Davis emphasized the need for donations and volunteers at the Humane Society. She said the shelter cannot help the community without the community's help.
"We've been here for 60 years, and we're determined to be here for another 60 and more but it's not an easy task," Davis said.