As the end of the spring semester nears, most students only have one thing to check off their list before the start of summer break: finals.
Missouri State made the transition to remote learning back in March, with Zoom lectures replacing 100+ students scrambling into lecture halls and physical, paper tests being replaced with exams posted on Blackboard.
Grace Bagby, sophomore speech and language pathology major, said her transition to online classes was not easy and studying for finals has been difficult, as her instructors conduct remote teaching in their own ways.
"I have some teachers that are not holding live video lectures at all, making it very difficult to learn the exact materials they are wanting us to learn," Bagby said. "I also have an instructor that is pre-recording her lectures and just posting them for us to view, which makes it impossible to ask questions for more clarification during (the) lecture."
Bagby said she learns better in a physical environment, where she is able to interact with her peers and ask instructors direct questions.
Bagby is not the only student who learns this way.
According to the University of Washington's Center for Teaching Learning, research shows that engaging students in the classrooms, "increases their attention and focus, motivates them to practice higher-level critical thinking skills and promotes meaningful learning experiences."
Along with managing information from different mediums for her classes, Bagby is also a full-time babysitter.
Bagby said she spends the majority of her days at the children's' house, where she completes course work on the couch or at the dining room table.
"Most of the time, I do all of my work on the couch with the kids sitting next to me, so that I can easily keep an eye on them," Bagby said.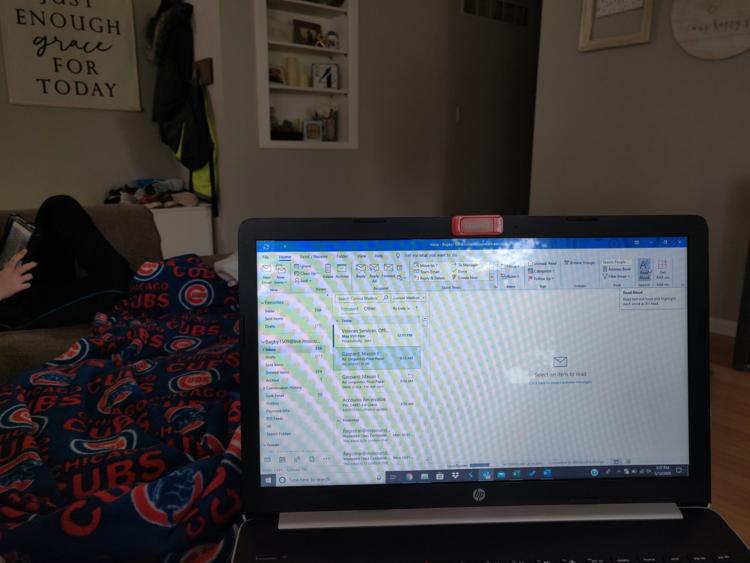 As for studying, Bagby said she has been reviewing PowerPoint lectures and sending her instructors' follow-up emails to make sure she understands all of the material.
Bagby said throughout the week she has a timed final, similar to a typical online course exam, two take-home exams, allowing her to use notes and a "webcam/videotaped" final.
For the "webcam/videotaped" final, Bagby needs to record herself completing the exam to send to her instructor.
"(It's) going to be my most difficult one because I will be taking it while babysitting, and it's not easy to stay super focused while taking a test, let alone taking it while watching children," Bagby said.
Despite her anxieties, Bagby said she finds working from home, or in an environment outside of a classroom, comforting because she is allowed to work at her own pace.
While the transition to online courses has been difficult for some, other students found it to be smooth.
Tessa Bogowith, senior special education major, said most of her courses were already blended — half seated and half online — so her transition was easy.
Rather than studying for traditional finals, Bogowith spent the first part of the week finalizing projects, which she'd be working on throughout the semester.
Bogowith said she only had one "final," as the rest of her upper-level courses required projects.
Bogowith said she completed the majority of her course projects over the last two weeks because she's been able to work on her own schedule.
"I love doing finals at home just because of the fact that I can work on them whenever I have time or when I work best," Bogowith said. "Also, with finals being online, you can complete your classes sooner, which is the best part of online classes."
Although she's enjoyed the remote learning experience, Bogowith said working from home does come with a con: distractions.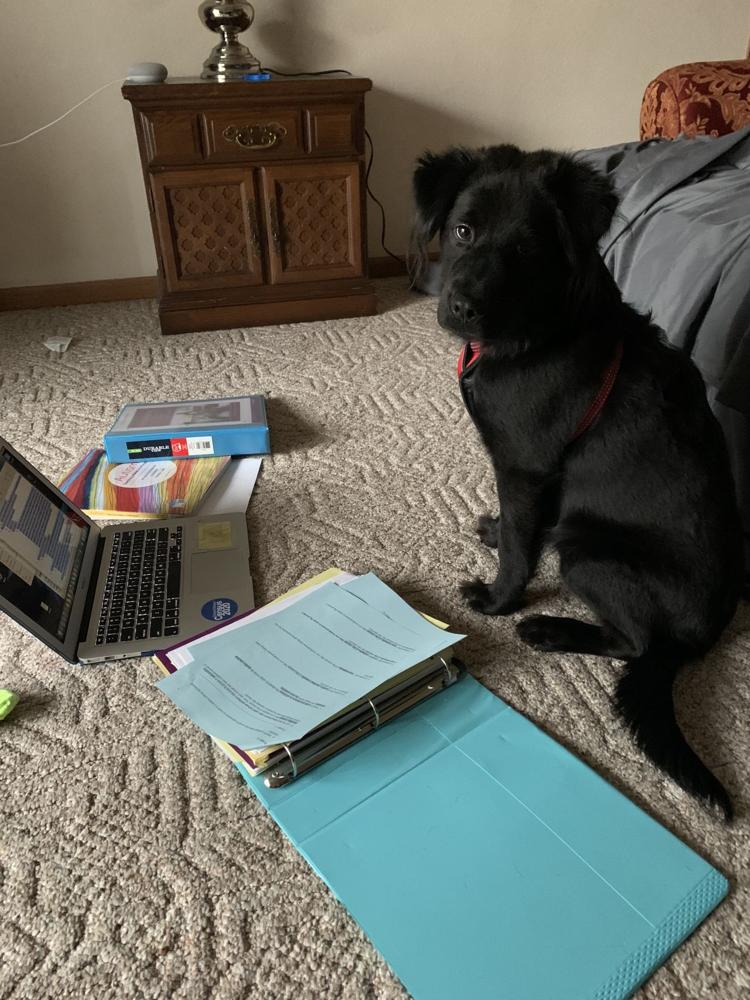 "I can't tell you how many times my pup laid on me and my laptop to get me to stop working," she said.
MSU's spring semester finals week will conclude tomorrow, allowing students to finally relax during this stressful time.