With both the local and state governments forcing thousands of shops, salons and dine-in restaurants to shut down, 4.5% of Missourians are unemployed, according to the Missouri Department of Labor.
Without a job, it can be difficult to put food on the table. This is where Hillbilly Smokers comes in.
Hillbilly Smokers provides barbecue to the Springfield and Branson areas. They are at Rutledge-Wilson Farm Park every Friday at 11 a.m. in Springfield and Elevate Branson every Wednesday at noon. Patrons can drive up, no walk-throughs, and receive a meal free of charge. For the past month, they have provided over 2,000 meals a week.
A few items that have been served include pulled pork, chicken, rice and bread to make barbecue sandwiches.
Paul Allen, co-founder of Hillbilly Smokers, said it all started when a "normal citizen" wanted to cook for the area.
That citizen, Reza Gillman, wanted to feed around 20 families, according to Allen. Gillman reached out to the Springfield-Greene County Health Department to see if he could safely do that.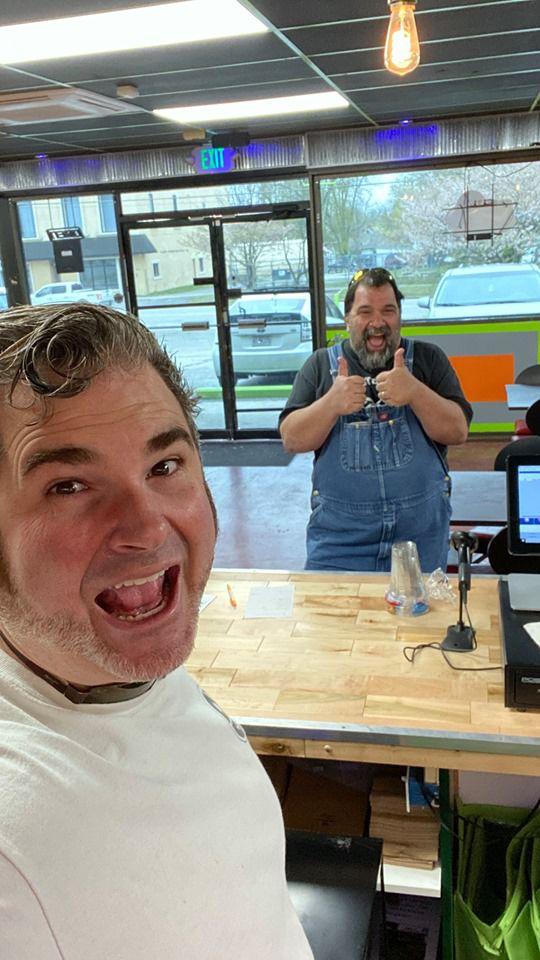 In turn, the department asked Allen to help because he has a certified kitchen.
Within a week after they met, Allen said they started cooking.
"Our first cook was on April 10," Allen said. "That week, we prepared enough food for 360 people."
Allen said after the first cook, the community quickly started getting involved.
The Flat Creek restaurants and Billy Gills teamed up with Hillbilly Smokers to help cook nearly 800 pounds of meat at a time.
"I would say the coolest thing for me is seeing the community truly work together," Allen said.
Other food companies around the region, such as Gold Crown Food Co., have donated food, and people across the Ozarks have donated money to keep Hillbilly Smokers "in business."
Not only is the community donating food and money, but Allen said 417 Motors told Hillbilly Smokers they wanted to develop a mechanical arm that will grab the food and hand it to people in their cars, creating a zero-human-contact exchange.
Allen said safety is extremely important to him. Because he was a yacht chef for over 12 years, he says he has training on multiple safety techniques.
He found the safest way to deliver food was through the least amount of human contact as possible.
"We have very few volunteers that do not even come within 6 feet of the car," Allen said. "And then a mechanical arm could give you the food, so there's literally no human contact between our patrons and our volunteers."
Hillbilly Smokers uses signs to direct cars through the proper lanes, which can get up to two miles long. 
Volunteer Matt Beebe holds one of the signs to help motion people through, making sure people stay in their cars during the whole process.
Beebe said sometimes they are out there for four hours.
"Our first week was really rough, but once we talked to the right people and moved it to the right location, it became more fluid," Beebe said.
Beebe has volunteered with Hillbilly Smokers from the very beginning. He said the volunteers practice social distancing and safety guidelines by wearing gloves and surgical masks.
This protective gear was given to Hillbilly Smokers by a local physician who takes everyone's temperature before distributing the food and gives every volunteer a safety briefing, according to Allen.
Despite the protective measures taken by the volunteers, they must let patrons know proper safety precautions as well.
"We're telling people to stay in their cars and reduce talking," Beebe said. "You can wave to us and honk to us. We appreciate you, but let's use something other than words so that we can protect each other's respiratory health."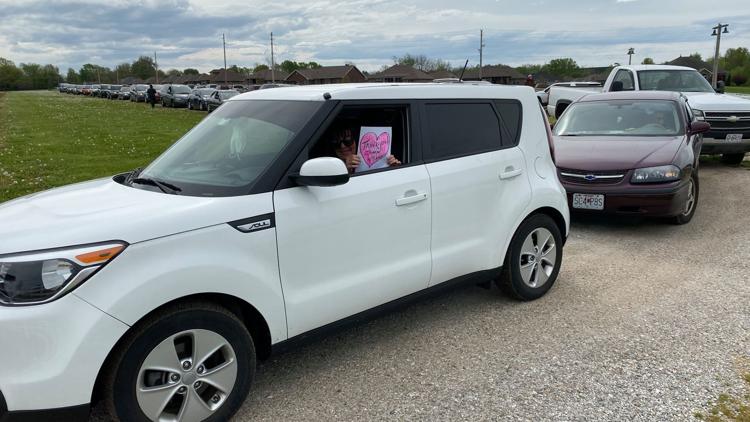 Above all, Allen said the main goal of starting Hillbilly Smokers was to make "people feel good" during this pandemic.
"This is for people that need food — and we do not judge who needs food," Allen said. "It does not matter what your situation is in life, because you could be a wealthy person that doesn't know how to cook."
Allen said their motto is, "If you have, give. If you need, receive." He said some people will donate a few bucks while they are getting food to ensure Hillbilly Smokers lasts another day.
"We looked around and we have plenty of food in our refrigerators, and we know there's people out there that don't," Allen said.
Beebe said the community has responded extremely well to the Hillbilly Smokers.
"It's really cool to see so many people want to support each other and keep showing dedication and eating barbecue and telling their friends about it," Beebe said. "It's nice to see the community so eager to want to help us."
Allen said he feels more connected to the Ozarks than he ever has.
"We're really in this together," Allen said. "I didn't feel that kind of connection before this epidemic with society. Just seeing everybody really come together is just breathtaking. It's truly a community event."