More Missouri State students move into COVID-19 quarantine and isolation each day, as the number of positive cases on campus rise.
As of Sunday, Aug. 30, Missouri State reported a total of 524 positive COVID-19 cases on its campus over the first two weeks of classes. 793 tests have been administered in the last seven days, as of Thursday, Sept. 3, according to Missouri State's COVID-19 Information Center.
The university currently has one on-campus location for quarantining on-campus students — Kentwood Hall and four locations off campus — Best Western Route 66 Rail Haven, Greenstay Hotel & Suites, The Christina Apartments and Bear Village. Students who have tested positive will be relocated to The Q Hotel & Suites, according to Gary Stewart, director of residence life, housing and dining services.
Students placed in quarantine are those who have been in close contact with an individual who has tested positive or is symptomatic. Students placed in isolation have tested positive for the virus.
Karen McKinnis, Missouri State emergency preparedness manager, said students spend 14 days in quarantine from the last known day they were in contact with the positive individual and 10 days in isolation from their positive test date.
Yoti Lambe, freshman marketing major, is one of 81 students who are currently in quarantine. According to Missouri State's COVID-19 Information Center, as of Thursday, Sept. 3, 40 students are quarantining in Kentwood Hall, and 41 at off-campus locations.
Lambe said she entered quarantine at Rail Haven on Aug. 25 because her roommate in Freudenberger House was symptomatic. On Aug. 28, Lambe tested negative for the virus but must remain in quarantine until Tuesday, Sept. 8.
"It doesn't matter if you test negative, you're still in (quarantine) for 14 days," McKinnis said. "That's how long the CDC recommends. That's also how long it takes for some people to incubate the virus long enough to grow it to where we can detect it."
For Lambe, the quarantining process has been less than ideal.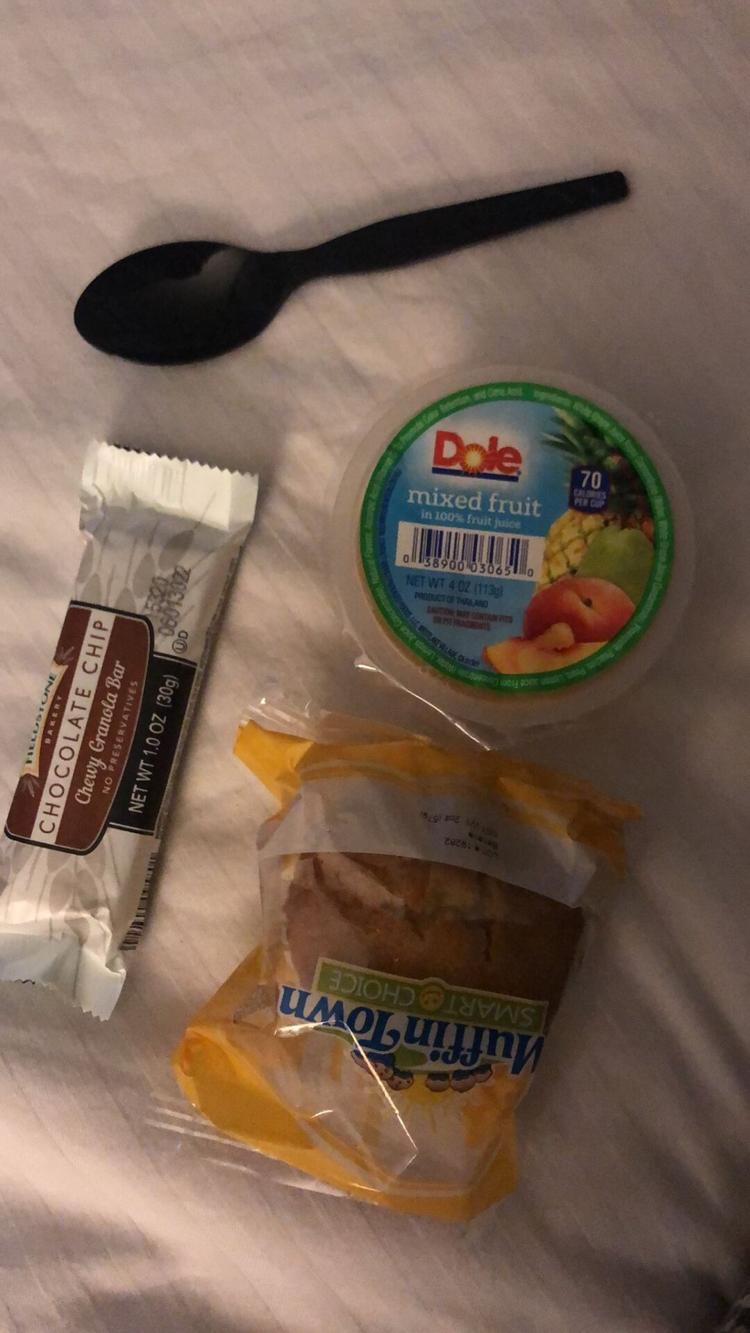 "(My roommate) decided to call the (COVID-19) hotline on Sunday (Aug. 23), but nobody answered, and then she called a few times on Monday (Aug. 24), but still nobody answered. But then they called her back on Tuesday (Aug. 25) after she had left a voicemail, and they said they were really backed up and apologized," Lambe said.
All calls to the COVID-19 hotline are taken by designated operators, according to Director of University Safety David Hall.
"Originally we were staffing (the operators) part-time and as it went to voicemail, we would return the calls," Hall said. "As it became unmanageable, we had our campus staff answer the calls 24/7, provided they were not busy with other calls."
The university is currently working to hire more temporary workers to answer the COVID-19 hotline calls and emails.

Hall recommends students visit the university's COVID-19 Frequently Asked Questions web page before calling the hotline, as "more than 80% of the information requested" can be located there.
Once Lambe and her roommate were in touch with hotline staff, they were asked to transport to Rail Haven to quarantine.
According to Stewart, the university provides three meals a day to students quarantining on and off campus, except at The Q Hotel & Suites, where meals are made in-house.
However, this was not always the case at Rail Haven.
On Wednesday, Aug. 26, Lambe tweeted a photo of the breakfast she was provided there.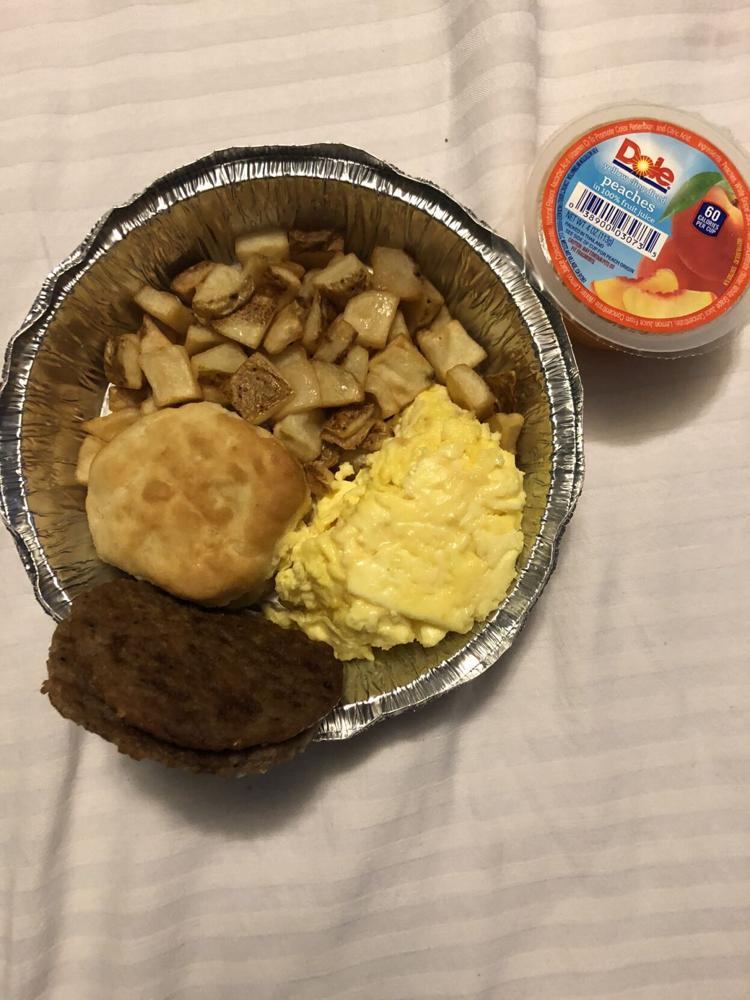 "This is the 'breakfast' students receive in quarantine," Lambe tweeted, along with tagging President Clif Smart and the Missouri State University official Twitter account. Pictured was a chocolate chip granola bar, mixed fruit cup and pre-packaged muffin laying on Lambe's hotel bed.
That afternoon, Smart responded to Lambe's post, "This has been addressed and will be different tomorrow."
Lambe said she did receive a fresh, hot breakfast the next morning from Chartwells, MSU's dining service contractor. The included two sausage patties, scrambled eggs, potatoes, a biscuit and a cup of peaches.
According to Stewart, when the university first signed their contract with Rail Haven, the motel's management told the university they would provide a "continental breakfast" for the students temporarily residing there.
"That was their definition of breakfast, and that's not our definition of breakfast," Stewart said. "I failed to say, 'Describe the breakfast to me.' We should have done better in asking the questions upfront, and the thing to do was make that right, so we added that group of students to our Chartwells (breakfast) delivery."
Lambe said breakfast is typically brought to her door by 8:30 a.m., lunch between noon and 1 p.m. and dinner around 5:30 p.m.
When students are transported into quarantine or isolation, they are asked about any dietary restrictions and can request vegan options, Stewart said.
"We don't have a rulebook to go by on this, and there are lots of people that deserve much credit," Stewart said about residence life staff and university administration. 
As of Sept. 3, Lambe has five more days of quarantining at Rail Haven.
Students who believe they are symptomatic should stay at home or in their dorm room, seek medical attention at Magers Health and Wellness Center and complete the COVID-19 Reporting Form. More information can be accessed at missouristate.edu/coronavirus