Missouri State University made history this June by becoming the first college in the United States to implement four new information systems to their libraries: Future of Online Libraries Is Open (FOLIO), EBSCO Discovery Service (EDS), OpenAthens and E-Resource Management (ERM).
Anya Arnold, EBSCO Information Services Manager of FOLIO Consulting, has been working closely with MSU to help bring FOLIO to the libraries.
"Having MSU be the second library in the world and first library in the United States (to implement these programs) proves to the rest of the world that FOLIO is an actualized library system within the ILS market," Arnold said.
According to the dean of libraries Thomas Peters, FOLIO is an open-source library services platform created by EBSCO meant to support existing resource management programs while focusing on delivering new services, like the four mentioned above.
Peters said FOLIO is a big deal because it will be much easier to find information in the form of books, journal articles, images, videos, local information about campus and the Ozarks, and more.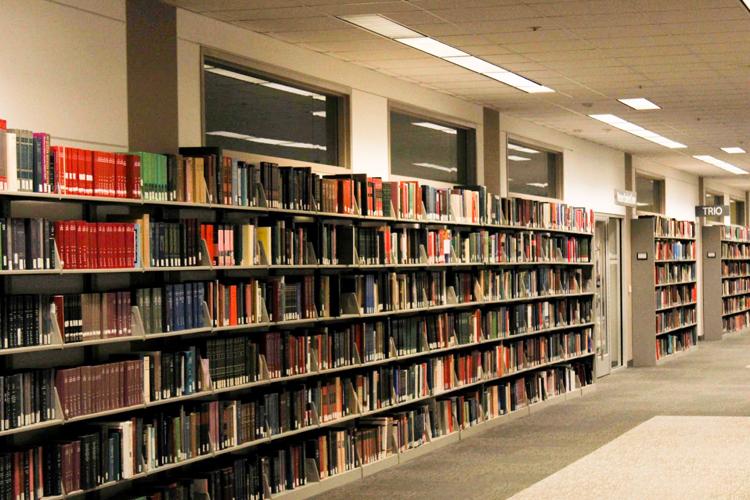 Peters said a key feature of FOLIO is its non-proprietary nature, which allows more choices for individual libraries, more innovative technology and lower costs.
"FOLIO is new open-source software, so it will grow and evolve with the MSU libraries and the other partner libraries around the world," Peters explained.
Since FOLIO is open-source, the software is free to use. However, running the software takes time and resources from university staff and FOLIO specialists that help the school develop their platform. Despite this, Peters says the service will be of no charge to users and that the new system costs less than the old one. 
Arnold said FOLIO aims to reimagine library software through a unique collaboration of libraries, developers and vendors, and that it moves beyond the traditional library management system to a new paradigm, where apps are built on an open platform, providing libraries more choice and delivering new services to users.
"Librarians have been told for years how they need to work and now with FOLIO they are able to flip the script and tell the developers how a library would like to be run and what is needed to achieve that," Arnold said.
Another system provided in the First FOLIO program is the EBSCO Discovery Service. EDS is a single search box discovery interface that allows users to pull information from other resources on the internet. The EDS search box can be found in the center of the MSU Libraries homepage.
According to Peters, EDS can take in and present information from international and local sources. This means EDS will present information from journals, articles, and studies published by Springfield citizens and MSU students alongside those published elsewhere in the world. 
OpenAthens, a First FOLIO identification service, allows students to use their university login, or BearPass login in MSU's case, to access multiple electronic resources, such as online journals and published works, without needing separate usernames and passwords for each individual vendor. 
The last of the four First FOLIO systems is the E-Resource Management system. Arnold said FOLIO allows for the curation of MSU's digital content. ERM also allows faculty, students, and staff to know if they can access a certain electronic item, and allows librarians to track usage and cost of subscription services. 
Arnold said FOLIO's purpose is to allow libraries to manage their users, inventory, finances and electronic resources, all in one system. Arnold concluded that FOLIO is, "designed to allow for optimized workflow for the librarians and library staff, which in turn should allow for more time to be spent meeting students and faculty information needs."
The First FOLIO program will streamline MSU student's access to library services and increase their scope of knowledge. In the spirit of this, Peters said "several tie-in apps already are in development" for the MSU FOLIO system. 
"Soon, we'll have an app where students and faculty can check out books and other library materials with their smartphones," he said.
"[We] are feeling good about FOLIO," Peters expressed. "We'll be tweaking and improving things this summer and beyond, but the basic system is running well. We didn't know we'd be bringing up a major new system during a pandemic, but it all worked out."
When asked about starting First FOLIO at MSU, Arnold said "Working with the library staff at Missouri (State) has been a real pleasure. I always look forward to meeting with energetic game-changers."
The First FOLIO system is currently implemented at all MSU libraries and is available to all students and faculty online.
FOLIO can be accessed by students via the MSU Libraries website.