Tyler Drenon, a technology strategist at the Duane G. Meyer Library Innovation Lab, recently collaborated with a team to create personal protective equipment for the Springfield Fire Department.
The MSU library's Innovation Lab seeks to provide staff and students access to emerging technologies, such as virtual reality, robotics and 3D printing. 
Using 3D printing technology, the team was able to create and donate more than 160 masks to local fire firefighters.
"There's been a huge movement to use 3D printing and laser technology to create (personal protective equipment) in the wake of COVID," Drenon said. "There's a shortage of masks so 3D printing usage has gone way up."
The Jordan Valley Innovation Center designed the masks and donated many to CoxHealth. The organization later open sourced the design, giving the Innovation Lab a chance to replicate the masks. 
Drenon, following the stay-at-home order, brought home a 3D printer from the lab to work remotely. The lab recently received requests from Christian County and Greene County's emergency departments for masks. 
"We're reaching out to more people to help us increase our output," Drenon said. "3D printing is fast, but we can't make 1,000 a day."
Drenon said first responders are at a higher risk of contracting COVID-19 because they are often the first point of contact when someone needs to be taken to the hospital. 
"I'm trying to do anything I can to make sure (first responders) are safe and out of harm's way," Drenon said.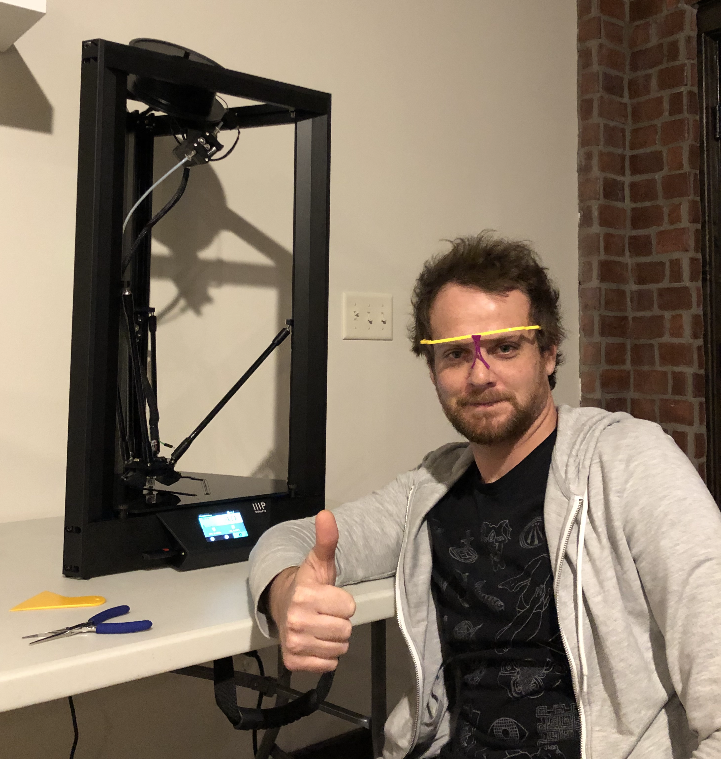 Steven Sweaney has been working for the Springfield Fire Department for 19 years as a training captain. 
"(The Innovation Lab) definitely helped us out," Sweaney said, "PPE was being gobbled up and we really didn't have any other means of getting any." 
Sweaney said firefighters wear their normal safety glasses and an N95 mask underneath the 3D printed mask, which serves as an extra barrier of protection.
He said the biggest benefit to the printed mask is that it can be reused indefinitely; firefighters thoroughly wipe down the masks with disinfectant after each use. 
Sweaney said after the first shipment of masks, only firefighters aboard trucks were given masks but after the last shipment, the station now has enough to distribute one per person.
Sweaney said he is grateful to the Innovation Lab and extends an enthusiastic thanks.
"You all helped us out during a crisis and enhanced the level of protection to our staff members," Sweaney said. "It's greatly appreciated."