On June 13, Silver Dollar City in Branson reopened to season pass holders. The park was set to open on March 17 but was delayed due to the ongoing COVID-19 pandemic.
Silver Dollar City has taken steps to ensure the safety of guests.
Dalton Fischer, senior publicist for Silver Dollar City, released a statement on June 1 which details the requirements to enter the park. Guests will be asked questions about the state of their health and will have their temperature taken before entering.
Fischer's report states that Silver Dollar City is following new procedures based on the Center for Disease Control's guidelines. Guests displaying a temperature of 100.4 degrees Fahrenheit or above will be directed to a different location for rescreening, but will not be allowed entry. Anybody who traveled with the guest in question will also be turned away, though refunds and rain checks are available.
After these steps, guests will be given an armband and allowed to enter.
Currently, guests must reserve a spot online on Silver Dollar City's website to visit the park due to a newly-set maximum capacity of 6,000. The maximum also brings new requirements for reduced capacity on rides and in restaurants.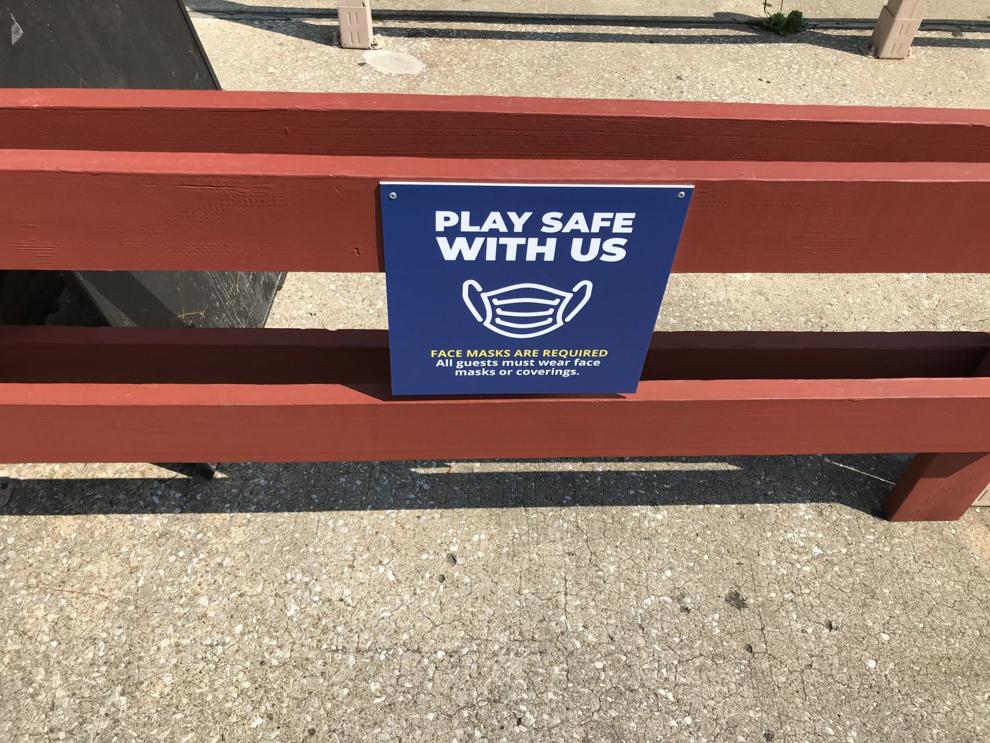 Fischer reported that guests aged 3 and up must wear a mask in the park. The only exceptions to this rule are when guests are eating or drinking, riding a water ride or being in the rest area near the River-Front Playhouse. Guests are allowed to remove their masks in the rest area but are still required to follow social distancing guidelines of staying six feet apart.
Lisa Rau, director of public relations for Silver Dollar City, said despite "pushback," Silver Dollar City agrees with the Center for Disease Control and believes masks help keep guests safe.
"Obviously, like all of society, we have some pushback on wearing masks, but we believe that by following the guidance of the CDC and health professionals, masks are a show of respect for one another – that we each can help keep our neighbors safe," Rau said.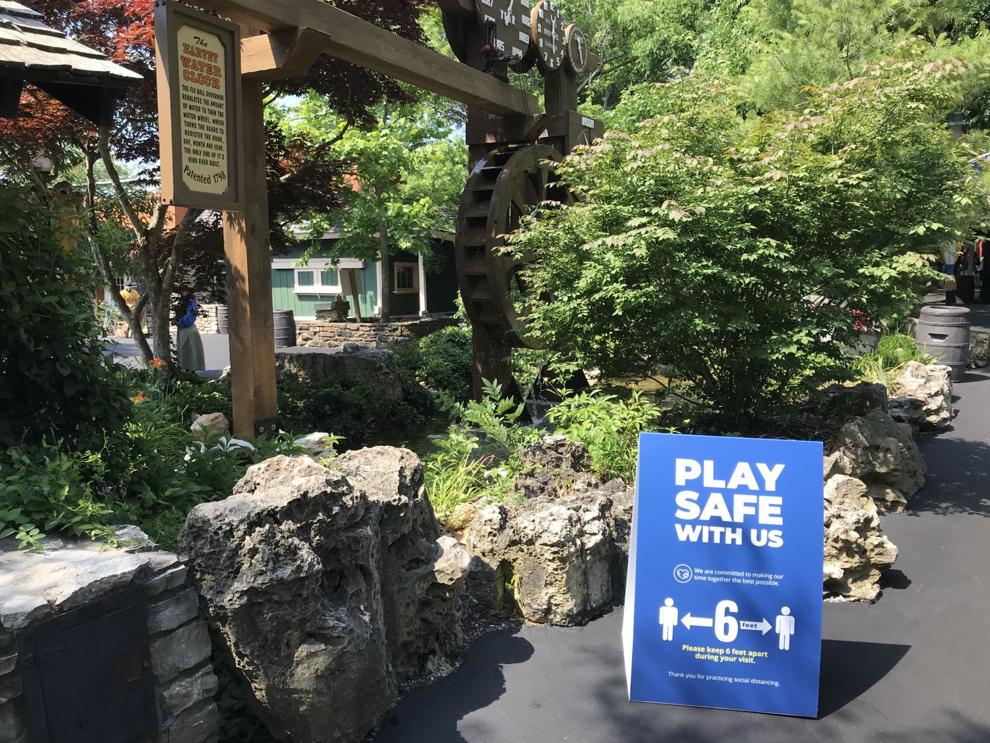 Rau said the park drew in approximately 6,000 guests on its opening day of June 13, maxing out the new limit and reservation system. Rau said the park benefits local tourism and is a "tremendous contributor to the economic engine" of southwest Missouri.
According to Rau, Silver Dollar City's plan is to build up to a maximum of 9,000 guests per day and see whether that number can increase in the future. 
Season passes were available for purchase before the ongoing COVID-19 pandemic, and originally allowed access to the park on March 17. Due to the shift in opening, they went into effect on June 13. 
For season pass holders, Rau listed three options for handling their trip to Silver Dollar City during COVID-19. 
First, pass holders can wait and gauge the ongoing situation, as a 2020 pass is good until June 2021. Second, pass holders can choose not to reactivate their pass for 2021. Third, guests can receive a full refund for their season pass by going to Silver Dollar City's website, clicking "contact us" and filling out a form to cancel.
Danielle Clamors, sophomore clinical laboratory sciences major, said she currently doesn't plan to visit Silver Dollar City due to the news restrictions, such as the limited number of people allowed in the park.
Clamors said her family tries to visit the park at least once a year, but their next visit will depend on, "how many hoops we have to go through to get in" due to the maximum capacity and reservation systems.
Clara Gaut, junior theater education major, said she will "probably" attend the park this fall. Gaut works at both Escape Code and Shepherd of the Hills and said she is able to go through those job opportunities providing tickets.
Gaut said she understands the risks of going out in public and businesses' responses. 
As of June 20, all Silver Dollar City Attractions are open with new precautions against COVID-19, according to their website. This includes Silver Dollar City, White Water, and Showboat Branson Belle.