Springfield CoxHealth, in response to the growing cases of COVID-19 cases in Missouri counties, has built a dedicated COVID-19 ICU unit. The unit has not yet opened, according to Kaitlyn McConnell, CoxHealth media relations manager. 
On Thursday, June 25, CoxHealth made a Facebook post about growing COVID-19 cases in several Missouri counties.
CoxHealth's post said the counties of Taney, Jasper, McDonald and Newton have seen cases "skyrocket" in the past few days. CoxHealth's tests have seen numbers of symptomatic patients doubling from 4.26%to 8.72% in 30 days.
Throughout the month of June, Taney county saw an increase from 14 to 63 active cases of COVID-19. Despite this, Branson CoxHealth does not take cases, according to nursing assistant Allison Miller. 
Miller said if a Branson CoxHealth patient tests positive for COVID-19, they remain in the ER until transferred to Springfield's unit.
Jasper county rose to 682 total cases by Thursday, July 9, McDonald county up to 162 confirmed cases, and Newton county from 20 lab-confirmed cases to 463 confirmed lab cases in June, according to press releases shared via their Facebook page. 
CoxHealth shared its concerns about the virus, stating it is spreading, making it "more important than ever" to wear masks, social distance and avoid large crowds.
On Monday, July 6, CoxHealth President Steve Edwards shared on Twitter CoxHealth's number of positive tests. Edwards mentioned how Springfield CoxHealth's numbers were different from Greene County's, excluding long-term care facility screenings and testing pre-procedures.
Springfield CoxHealth's numbers show an increase of 244 to 351 positive cases from June 29 to July 6.
McConnell said Springfield's CoxHealth has prepared for several months to aid patients affected by COVID-19. CoxHealth was able to stockpile Personal Protective Equipment (PPE) for the months to come.
Additionally, McConnell said Springfield CoxHealth constructed the dedicated COVID-19 ICU unit in only two weeks from late March to early April. The area consists of 51 beds and ventilators and was built with the help of "dedicated partners" such as Prime Inc. and the Sunderland Foundation. 
McConnell said the new unit is available for use by other hospitals who are experiencing incoming COVID-19 cases. She said the unit will most likely open since COVID-19 cases are increasing, however,  Springfield cases will take priority in using the unit over other locations.
"However, it is extremely concerning to see the skyrocketing numbers of COVID-19 cases in our area," McConnell said. "We do have room to help care for a number of patients should other hospitals run out of space, but also have a priority to ensure we maintain the capacity to continue to care for local patients."
McConnell said CoxHealth has seen a 43% growth of positive tests, 244 to 352 cases, one more than Edwards number, from Monday, June 29 to Monday, July 6. She said this might be the beginning of a "nonlinear growth rate which exponentially intensifies the need for resources."
McConnell encourages Springfield residents to take all of the precautions they can to help fight COVID-19. She suggests staying home and wearing masks in public.
For COVID-19 testing at Missouri State University, Magers Health and Wellness Laboratory allows students to be tested for $131, according to their website. According to President Clif Smart's Guide to Returning to Campus, the university will have testing readily available for students, faculty and staff showing symptoms of COVID-19.
The MSU Wellness Clinic is also partnered with Mercy Hospital, but encourages attendees to call before visiting if they feel ill, have a cough, fever or shortness of breath.
McConnell said CoxHealth's price of testing depends on the patient's insurance company. 
As of 5:30 p.m. on July 10, the Springfield-Greene County Health Department confirmed 473 cases of COVID-19.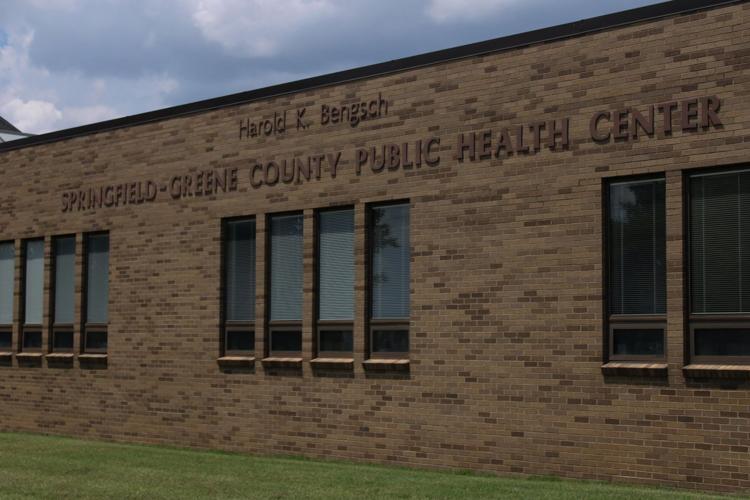 MSU recently released its Guide to Returning to Campus to combat the spread of COVID-19 for returning students.