Missouri's stay-at-home order was lifted May 4, 2020, allowing the state to open back up and have non-essential businesses begin the reopening process. 
Essential businesses such as gas stations, health care facilities, grocery stores and fast-food restaurants have remained open since the order was put in place, which comes with health regulations to maximize the safety of their employees. 
"We wear masks, stay 6 feet apart, wash our hands every 30 minutes, wear gloves, have guests swipe their own card, deliver food via drive-thru on trays and sanitize trays regularly," said Chick-Fil-A employee Boni Brown, describing how the Springfield location is staying safe.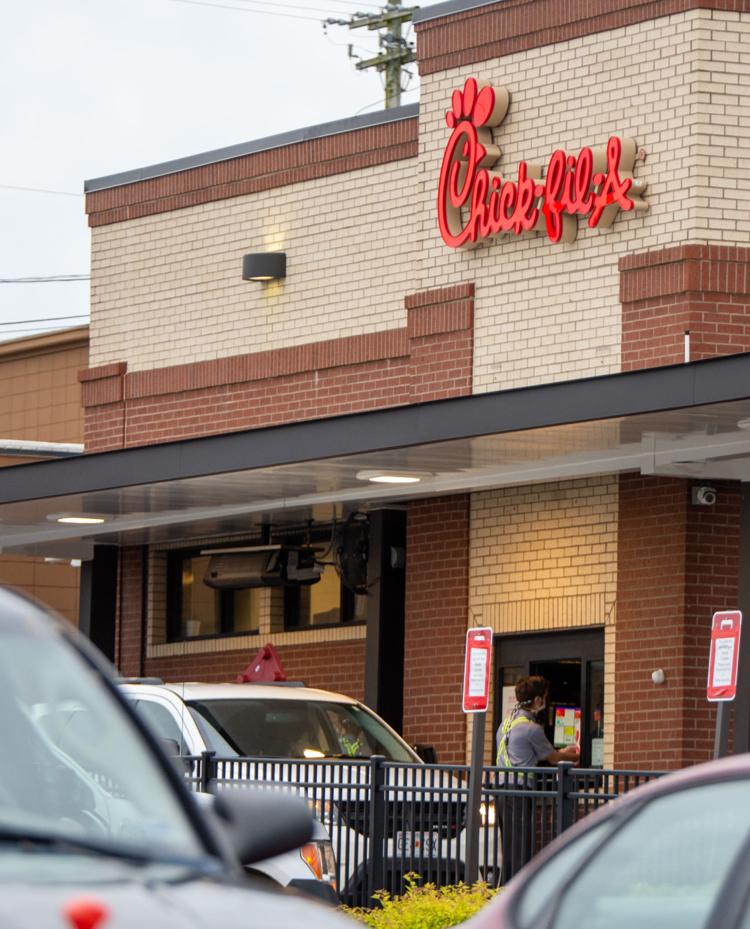 Brown said Chick-Fil-A is constantly making efforts to serve the community more effectively and doing everything possible to keep guests and employees safe. 
In regards to wages and if Chick-Fil-A is compensating its employees enough for being essential workers, Brown said her pay hasn't changed but she is content with how the Springfield branch has handled the situation thus far. 
"Chick-Fil-A has worked with all of us to make sure we have enough hours given personal circumstances," Brown said.
Brown said compensation at Chick-Fil-A is generally very good and said that additional pay is not necessary given how safe she feels while on the clock, so her risks do not equate higher pay in her opinion. 
"I'm not sure if Chick-Fil-A provides sick leave, which could be a downside while working during a pandemic," Brown said.
Brown said she wants to express that this is a corporate issue and does not apply to her or the Springfield Chick-Fil-A branches. 
Elvi Dede is a Panera delivery driver and says Panera is taking similar precautions.
"We have a rule for customers to stand 6 feet apart at all times, it is mandatory to wear a mask while on duty, an increase in hand sanitizers in the building and only four tables are open for dine-in customers," Dede said.  
Dede has been with the company for nearly a year and said he feels safe in the current work environment, given the recent safety adjustments.  
Missouri State junior Mckenna Noirfalise has worked for Jose Peppers in Kansas City since high school and said the restaurant is doing everything they can to keep employees and customers safe. 
"We have to wear masks and we are not offering dine-in meals until May 15," Noirfalise said.
Given the new standard for safety, government officials say it is important to still follow social distancing guidelines when interacting with essential workers and to be considerate even with the stay-at-home order lifted.