Tiffani King lost her home in August. She said the streets are unwelcoming. 
King — dressed in an oversized sweatshirt, her strawberry blond hair pulled back — milled about the Connecting Ground's sanctuary on Halloween night. The northside church's pastor, Christie Love, organized an all-night movie night for the unhoused to get out of the cold. 
King weaved in and out of the pews as the movie started. She kneeled down to pet a friend's dog and spoke excitedly about the chance to sit in the warmth for a while. 
"There is nowhere for all of us to sleep at," King said. "When it's raining out there, we're all in that, freezing."
Love started the church a year ago. She said she couldn't shake the feeling she needed to do something for Springfield's homeless community. 
"There are a lot of people who defy stereotypes and they are on the streets for reasons you can't imagine," Love said. "And they are very rarely (for) the reasons you think."
The church holds service and community meals twice a week, and volunteers give out food bags and clothes through Kyla's Closet. The Closet, set up like a boutique, allows those in need of clothing to peruse the racks.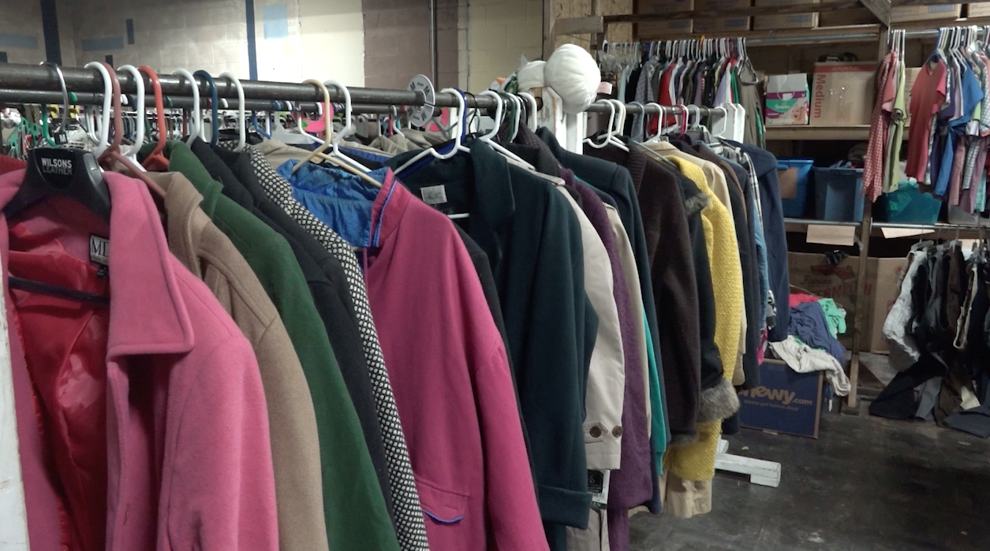 Love said she schedules special events for the unsheltered to relax in the church periodically as well. This year, the Halloween movie night was one of those events. Volunteers gave out free food and drinks, and many unhoused individuals who attended decided to sleep amongst the pews or talk with acquaintances as the night passed.
Kevin Robertson is homeless. He said his living conditions are "cold and wet," and spending Halloween night in the church's warmth overwhelmed him with gratitude. 
"My family wouldn't do this for me," he said, biting back emotion as his bottom lip curled. "I couldn't turn (this) down, I just couldn't. I mean, I've been in this situation for a long time, and I'm really humbled by the generosity and the kindness."
Love said she and her husband lost their home in 2012 before they moved to Springfield to stay with her sister. It was this experience and her family's move to north Springfield that, she said, revealed the need to do something for Springfield's homeless population. 
"For me, as a believer, I can't be at peace if there are others around me that aren't in peace," Love said. "People are struggling with poverty, they're struggling with homelessness (and) they're struggling with hunger."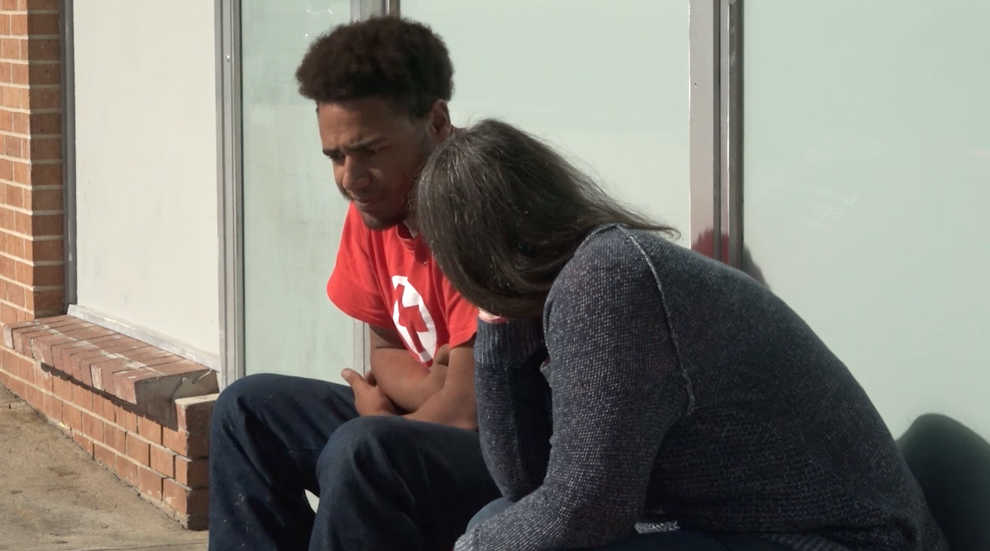 Amanda Stadler, Continuum of Care coordinator for the Community Partnership of the Ozarks, said there are around 500 homeless individuals on any given night in Greene County, with 200 of those completely unsheltered. 
"So that means sleeping somewhere not meant for human habitation," Stadler explained. 
The Continuum of Care program, federally mandated by the Department of Housing and Urban Development, encourages communities to gradually eradicate homelessness, Stadler said. The City of Springfield has contracted Community Partnership of the Ozarks to facilitate this program by connecting local agencies that provide important services to those living on the streets, Stadler said. This is called the Ozarks Alliance to End Homelessness.
The Alliance released a High Risk and Homeless Youth Report in June which is the 8th report completed by CPO since 2007, detailing information such as the realities of homeless youth in Christian, Greene and Webster counties and how care can be improved for these individuals. 
Missouri State University's Department of Sociology partners with CPO in completing these reports through research efforts. 
Paul Sartin volunteers with The Connecting Grounds. He said the church is essential for many homeless near Commercial Street, and he also had words for the city. 
"This city has waged war on the homeless and a lot of them don't have a refuge or a safe haven to go to," Sartin said. "The Connecting Grounds offers us a safe haven and a shelter from the storm, it's hard to find out here. Every day is a toil — it's blood, sweat and tears — and it's real out here."
Sartin wasn't the only source who spoke with hurt. 
"People look at us and judge us, call us 'druggies,'" King said. "But this can happen to anybody."
The Standard reached out to Cora Scott, public information officer for the City of Springfield and asked for a response to the hurt feelings a few unhoused individuals expressed during interviews. 
"The City's police, fire, planning and public information/civic engagement departments in particular, help with services and our regulatory changes to help those living in poverty and/or seeking shelter," Scott said in an email. "The City allocates funding and partners with Community Partnership of the Ozarks and the Ozarks Alliance to End Homelessness, in particular."
Scott referred The Standard to speak with CPO and said the city has focused particularly on the community issue of homelessness since 2014, specifically with the Zone Blitz initiative. This initiative, founded in part by former Springfield City Manager Greg Burris, pointed out the need to focus in and lift up the northwest quadrant of Springfield, also known as the City Council Zone 1. 
Though the initial 18-month implementation of the initiative has ended, the impacts of the program remain and the city, according to its website, continues to work towards retaining and building upon the changes made during this time by supporting organizations like Prosper Springfield, which strives to end homelessness. 
Stadler spoke to the negativity surrounding the city's efforts in helping under-resourced individuals.  
"I think a lot of times it can be very isolating to be homeless," Stadler said. "I think a lot of times there are divides in our community and an 'us versus them' feeling with folks. That's something that we really work on, is community engagement."
Stadler said a big part of working with the impoverished in the community is listening to each person's story with understanding and meeting them where they are. 
"And with that empowering people to have a voice and make their own decisions through this process," Stadler said. "So it's not service providers telling folks to do 'A, B and C' but more guiding them."
Stadler and Love agree; the number one way to help the community's homeless is to educate ourselves on the realities of poverty in America and volunteer with local organizations that make a difference. 
"For me, it was time to do something," Love said. "It was time to roll up our sleeves, it was time to invite people to tables they've not been invited to. It was time to start to see the stories behind the statistics and give them a voice."