Read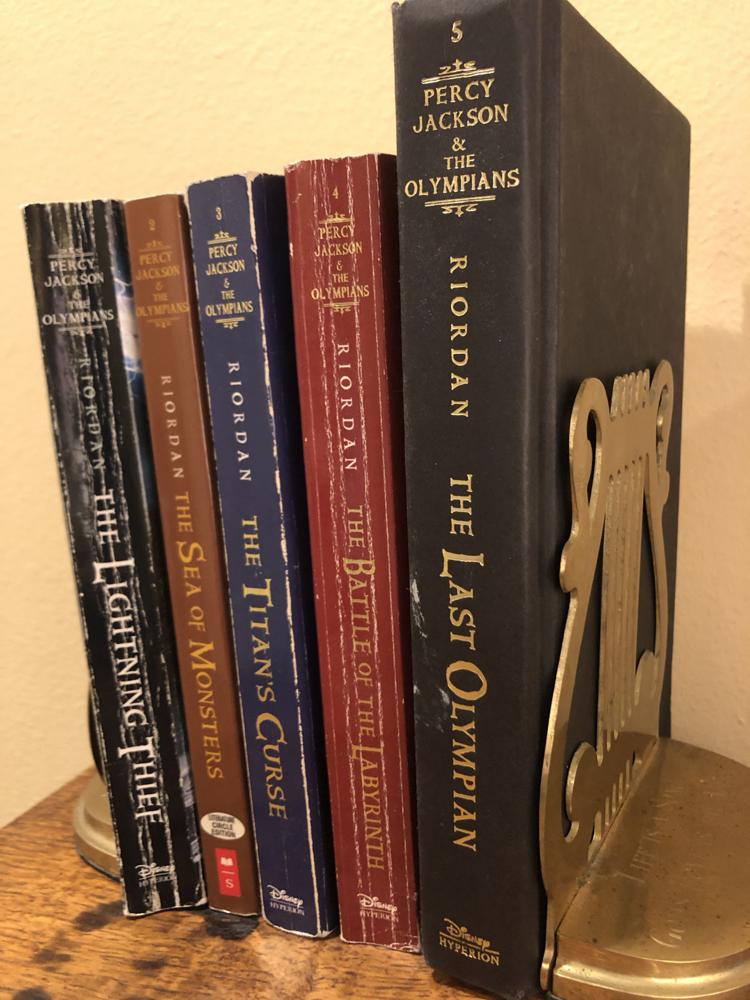 This is on basically every social distancing to-do list, but it is simply one of the best ways to kill time while engaging your brain. I feel a little bit of pressure to start reading classic literature to become cultured and enlightened, or self-help books to become the best possible version of myself, but you don't need to feel that way! It is perfectly fine to indulge yourself in reading for pleasure. This might be the most time you will ever have. 
For me, this means re-reading the "Percy Jackson and the Olympians" series because it is pure escapism and fun. Right now, there is so much uncertainty and fear in the news that all I want is the comfort of reading a series where I know the ending and will have fun along the way. 
Next on my docket is "The Hunger Games." I was the epitome of a middle school girl in 2012 reading the series, but I figure the books will be more relevant now that we are basically living in a dystopian future.
Learn a TikTok dance
If you're like me, you have been spending more time on TikTok than ever before. But this might not necessarily be a bad thing. Learning a TikTok dance alone or with your family can be a great way to spend quality time and doesn't feel as forced as sitting down to play a board game. (In my family, something as simple-seeming as a board game can lead to conflict between my sister and I.) 
So, my 13-year-old sister and I have bonded through learning, or rather, attempting to learn, TikTok dances. Learning new dances gets both your body and mind active. Don't expect to learn the dances easily, though! Those 15-second sequences are killer.
Plan your days — even if you don't need to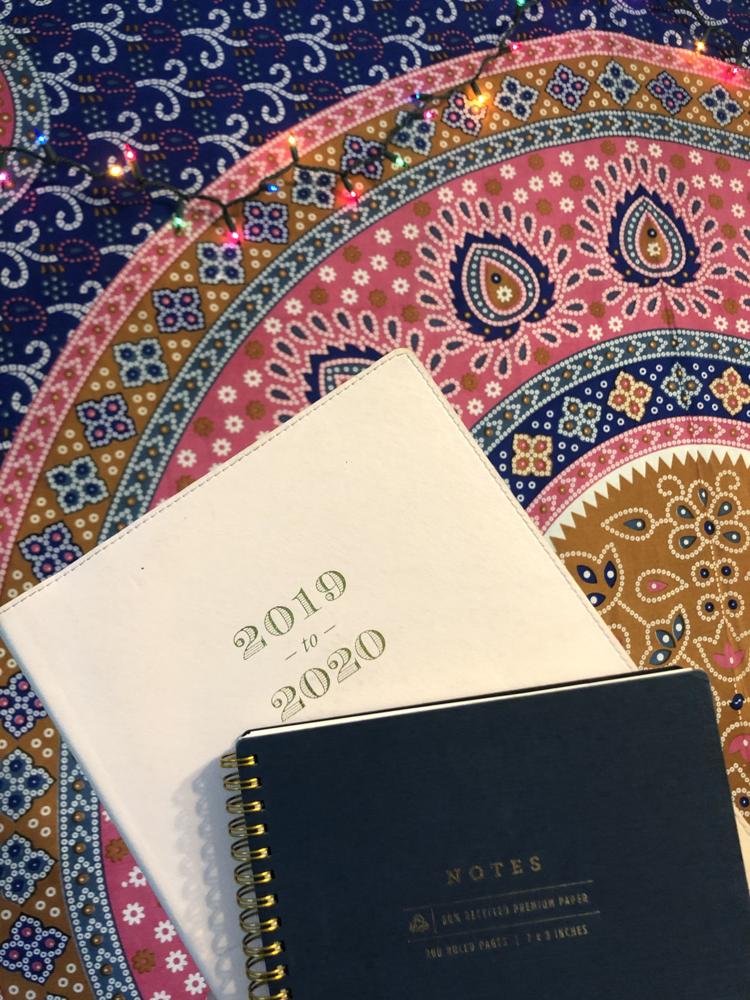 I find comfort in planning and right now, I'll take all the comfort I can get. Before COVID-19 turned our lives all topsy-turvy, I loved planning. Now I find I need it even more than I did before. 
To maintain structure during all this free time being stuck in my house, I write out my schedule for the following day, which I have found to be incredibly helpful. This keeps me in touch with reality during a time when every day feels basically the same. Checking my planner helps me keep track of the days of the week and log the tasks I accomplish.
For me, it's good to be forced to see what day it is and make a list of tasks I want to accomplish. Crossing items off my to-do list gives me a sense of satisfaction and makes my days feel purposeful. As classes begin to pick up again, it will be even more important for me to make a schedule and check off my to-do list. Even when I diverge from the plan, I find comfort knowing there was a plan to begin with.
FaceTime yoga with friends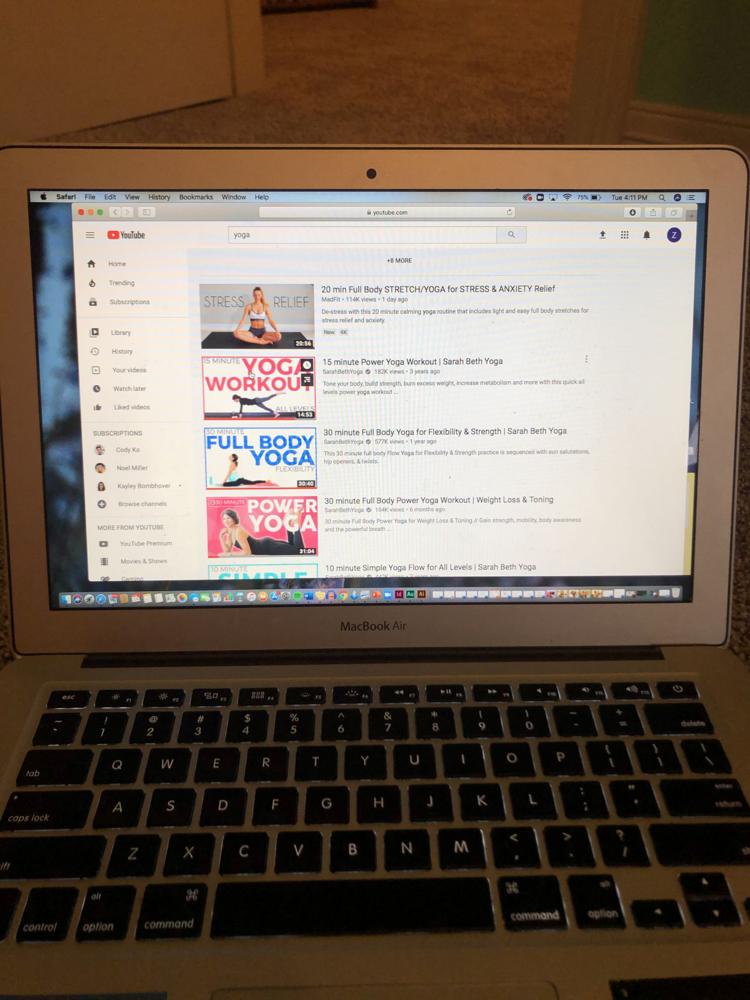 One of my New Year's resolutions was to exercise regularly. I go through phases where I have time to work out and I enjoy it, but then I'll accidentally go months without stepping foot in the gym when I get busy, stressed or lazy. This January, I finally found a workout I was able to enjoy consistently: yoga. 
I started by watching and following along to videos on YouTube and then began taking a hot yoga class twice a week. Going to a class with friends held me accountable and made the activity much more fun. That being said, I was saddened COVID-19 would be prohibiting the in-person continuation of my yoga practice. But a few of my girlfriends and I found a solution! 
Now that we have our days free, we hold each other accountable by doing morning yoga on FaceTime. We all pull up the same video on YouTube and follow along while one person has the sound on. Our session lasts for about an hour — 30 minutes of yoga and 30 minutes of chatting before we start our days. Making this part of my routine has helped me feel normal, healthy and connected.
Cut your hair
This is a risky move but think about it! Who knows how long we will be advised to socially distance or potentially be under lockdown? This is your sign that yes, you should cut your hair if you've been thinking about it. If it looks bad, no one but your family can make fun of you. But if it looks good, you can flex on the 'gram! I did it and it turned out fine. Is my hairdresser happy with me? Absolutely not. In fact, she commented on my Instagram post and said I made her break into hives. Was it worth it? I would say, yeah, I look pretty cute. And anyway, I'm 80% certain she was joking about the rash.