"Be Strong and Pray."
This is the motto of the new 10-year-old men's soccer signee, Nick Heun.
At the young age of 5, Nick was diagnosed with an immune disorder where the body does not make antibodies, making it hard to fight off infections — hypogammaglobulinemia.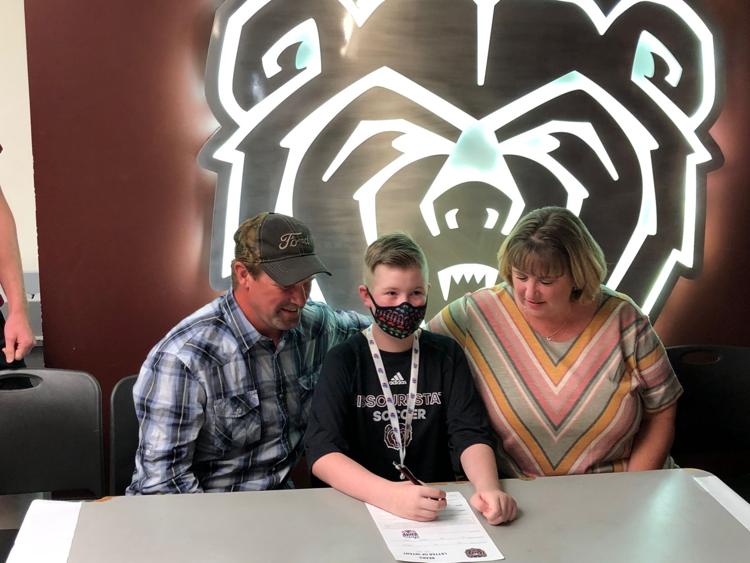 "A germ is the chocolate part of a M&M," Nick said. "Your body is able to make the candy coating around the germ to keep your body from getting sick. I don't make that candy coating, so I pretty much have no protection from germs."
Because of Nick's illness, he has to wear a mask when he's indoors and in close quarters. Outside is safer for Nick because people — and germs — are more spread out.
So, when Nick was nominated to Team Impact by an anonymous friend, being matched with a soccer team was the perfect choice.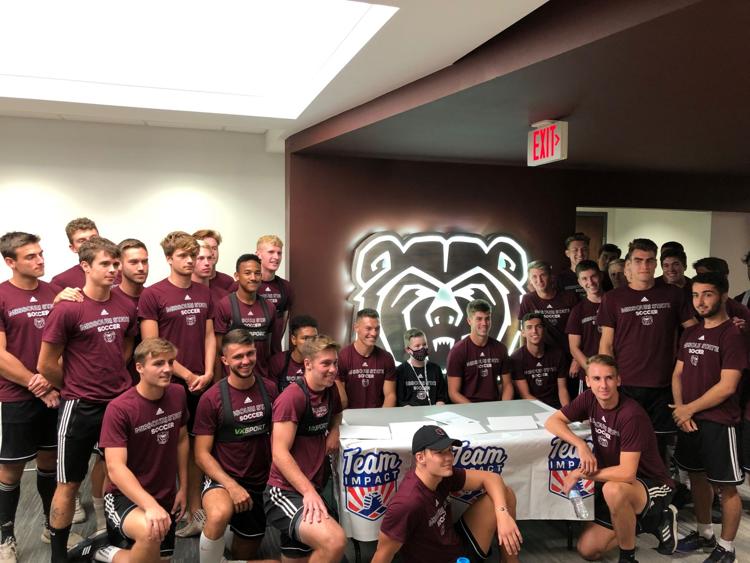 "We are God-blessed and the luckiest team in the world because Nick and his family adopted us," Missouri State head coach Jon Leamy said. "He has made us a better team and better people. We owe Nick the world for showing us what is important in life."
Team Impact is a nonprofit organization, similar to Make-A-Wish. But instead of sending kids to Disney World, Team Impact matches kids with collegiate sports teams.
And now, Nick is Missouri State soccer's 12th man.
"He's just as much a part of the squad as every other player," redshirt freshman Sean Green said. "He comes to every home game, and if he can't make it, he's watching us on TV."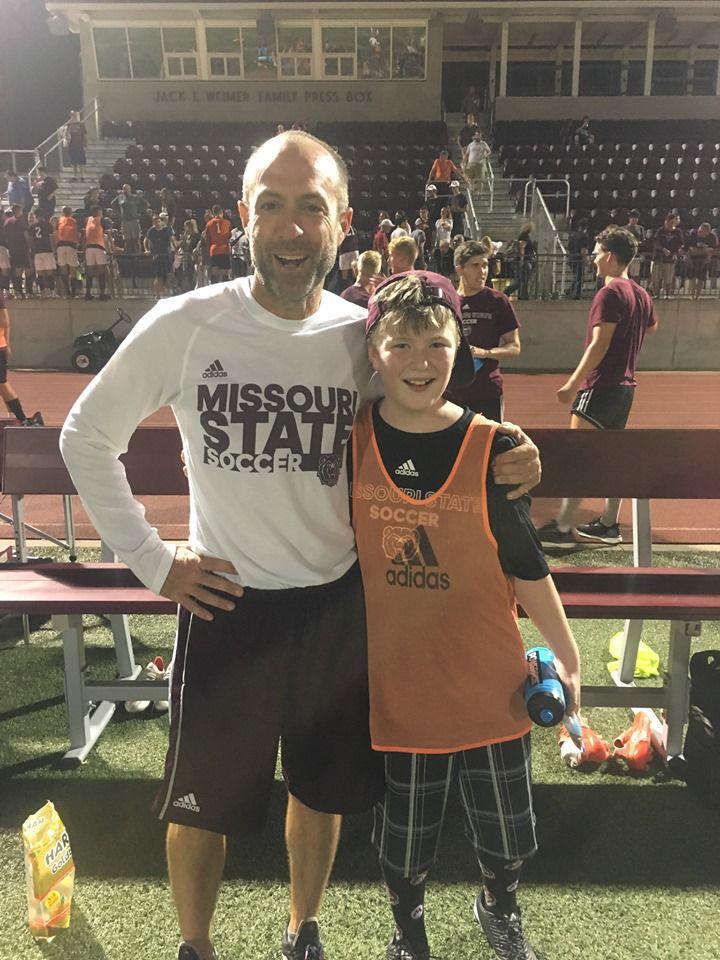 Even when Nick was sick and throwing up on the couch at home, he was still watching his team and cheering on the Bears.
Nick said his favorite part of being a member of the soccer team is going to practices and hanging out with the guys.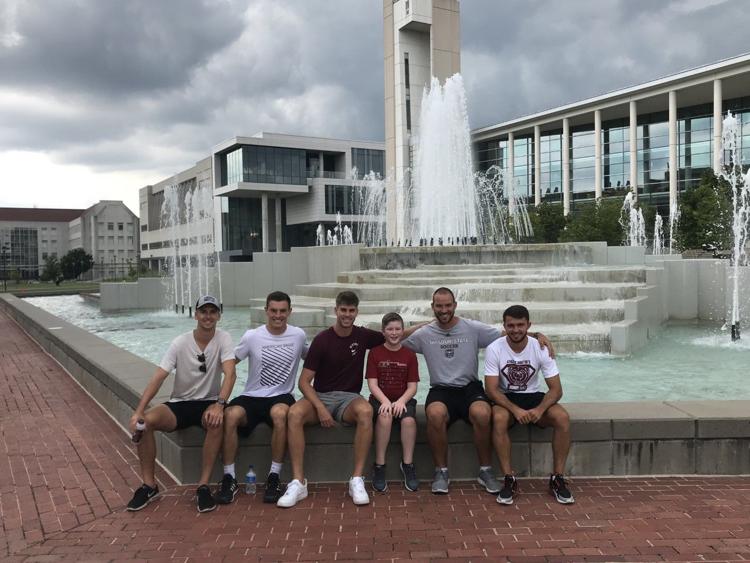 "He is just a wonderful 10-year-old boy who is enjoying these kids on our team and a relationship with (assistant coach Will Lukowski), the other coaches and the trainers," Leamy said.
Nick has a special bond with redshirt junior Kyle Hiebert. Nick and Hiebert exchange riddles when they see each other and see who can solve the jokes.
"He has stumped me on a couple," Hiebert said with a laugh. "I'm not sure where he finds some of these."
Nick's mother Amanda believes this experience will give Nick the chance to create a social life and build life-long relationships. She believes God put Nick with these boys for a reason.
"I've not seen him light up like that in several years," Amanda said. "I wish they could understand how much of an impact they've had on him."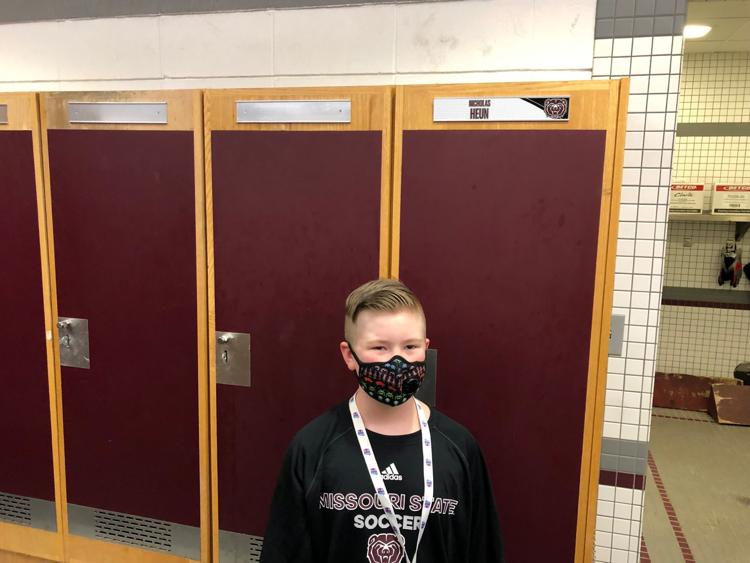 The soccer team has an open-door policy with Nick — he is heavily involved with the team and is able to be a part of anything he wants to, including having his own locker next to the rest of his teammates.
"Even though he can't do anything in the game to help us, just seeing his face and his smile gives us motivation to make him proud," Green said.
Nick, a Bruner, Missouri, resident, sits on the bench during games, gives high-fives after goals, meets the coaches of the opposing team, heads into the locker room at half, attends practices and watches film.
And Nick isn't the only Heun family member who gets in on the action.
Nick's dad, John, has been seen running sprints with the team at practice.
"The entire family has bought in and become Bears," Lukowski said. "It's a whole family commitment."
Amanda said it's good for the rest of them — John and Nick's siblings Matt and Evie — to do something that forces them to focus on something other than treatments and illnesses.
Nick, who sees a total of seven doctors, has treatment every 28 days for 2-3 days at a time at Cardinal Glennon Children's Hospital in St. Louis.
"It's impressive of all the positivity he brings to our team and the joy that is still on his face even though all the treatments and other things that he deals with," Hiebert said.
Missouri State is honoring Nick on Oct. 1 during the men's soccer game against Omaha for a fundraising event.
"Nick at Night" ticket proceeds, as well as "Be Strong and Pray" bracelet profits, will go to funding Nick's Journey.