From a young age, senior cross-country runner Erica Wollmering knew running was something that was destined to be in her future. 
"I remember in elementary school being in gym class we would have to run the mile," Wollmering said. "I was so competitive and loved that I could beat everyone, and it was especially fun to beat the boys. I liked that I could beat them, and it didn't feel that hard to me. It really brought out the competitiveness in me."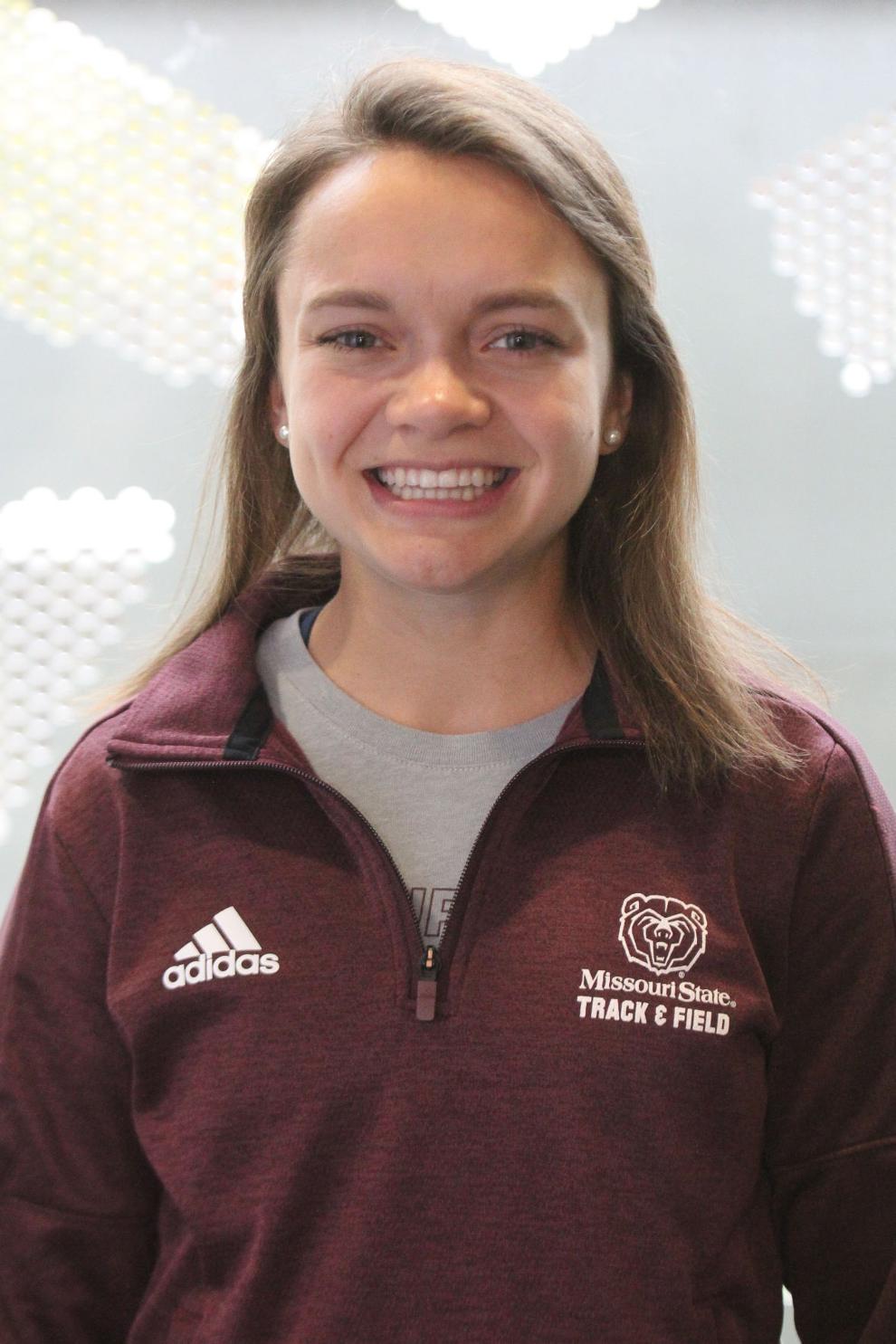 Running seems to be embedded in Wollmering's DNA. Not only does she have two siblings who are involved in running competitively, but she also has two parents who were collegiate runners at Drake University.Which happens to be in the same conference as Missouri State University. 
"My mom actually started our cross-country club in middle school," Wollmering said. "It started out as just a club for girls, but she turned it into a school sponsored sport."
For Wollmering, family and running go hand-in-hand. Over the course of her career, she has created a new family of runners: her teammates. Wollmering said her teammates motivate her to perform well more than anything. 
"Every part of me now in racing wants to do it for my team," Wollmering said. "Thinking of them doing the same things in races gives me so much more of a purpose for what we are out here trying to do."
Wollmering said she pushes her teammates to do better in running and life  and truly cares for their well being. 
"She just puts others first," cross-country head coach, Jordan Fife said. "She's the go-to person for every single person on the team whenever they are struggling with something. Whether it's running-related or something outside of the sport, she provides that comfort for everybody that whatever it is they are going through. She is somebody who can be there for them. That type of person on a team is of uber importance, and she does that very well for us." 
"Wollmering is the glue that holds her team and teammates together," Fife said. "She provides a sense of security for the team that is unmatched. She's very compassionate but is also fierce and never content with any of her successes."
"Seeing the time and seeing that you did PR is kind of one of those 'Wow, I just ran the fastest I ever have before,'" Wollmering said. "It's really satisfying, but it leaves me hungry and wanting to do it again."
Wollmering is approaching her final races, and she said she intends to add to her legacy.  
"This year, I'm stronger than I've ever been, and I know that I'm more confident — not only in running itself — but in who I am and my place on the team," Wollmering said. "Just being a senior, it's really fun to work with the younger runners and be a leader and have that role and do what I can to help everyone else." 
Through all of the success Wollmering has had, she said she still sticks to being humble and putting her teammates above everything else. What is most important to her is that she has helped others along her journey. The wins, PRs, the highs and the lows all take a back seat to her favorite part about running, her teammates. 
"I want to be remembered as someone who was for everyone else," Wollmering said. "I think that is really important in our sport because, as runners, we can beat up ourselves so much and forget that our disappointments lead to bigger things. I just want to be remembered as being there for my teammates and having them know that they can count on me for whatever not just for running but in life outside of that."
Wollmering and the Missouri State cross-country team's next race will be at the Missouri Valley Conference Championships on Saturday, Nov. 2.